Recruitment firms can sometimes find it a struggle to achieve press coverage in the national and vertical specialist press – and often that's down to two things: not understanding what it is the media are interested in – and not being quick enough off the mark. Too often I see recruitment firms blindly sending out press releases talking about what they do – rather than what they know. I know this may come as a shock but unless you are a publicly quoted company, many journalists really don't care about what you do / how successful you are / how many awards you have won. What they are interested in is what you know – watch out for my blog in early 2017 on how you can leverage that knowledge to achieve press coverage.
Be proactive – follow the news agenda
The other main issue in achieving press coverage is timing. Journalists are busy – they work to deadlines – and they're not going to wait around for you to get sign off from everyone from CEO to the MD to the comms team. So be proactive and keep an eye on the news agenda because if you can come up with something that moves a current story on then you are in with a great chance of securing coverage.
Be brave – if you can back it up
But that also means you have to be brave and stick your head above the parapet. One great example of this was a story we broke for MSI Group, the healthcare recruiter, on the back of the announcement of the Government's agency caps for nurses. We undertook a freedom of information request to see how many times NHS Trusts had had to breach the caps to protect patient safety – and we broke the results just after the second round of caps were announced. The result – front page coverage in The Times as well as a wealth of coverage in the nursing press outlining the steps MSI were taking to turnaround NHS Trusts' off framework spend – a great piece of collateral that they could then use for business development purposes.
Use embargoes
Another good timing tip is to use embargos – this give journalists the time to write up a story and get any extra information they need without worrying that the story will break elsewhere first. It needs to be very clearly marked on the release though or you could come unstuck. This works well for stories around survey data and we regularly achieve top tier press coverage for APSCo using this approach.
But it all takes time to achieve press coverage
Of course the other issue with this is the time that it all actually takes. Here at BlueSky, we're steeped in this stuff every day so give us a call to discuss how we can help you maximise your profile in 2017.
T: 01582 790700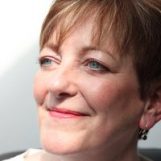 Author: Tracey Barrett