Burnout has been an aspect that is usually not paid much heed. Though it is one of the things that employers have had to deal with for the longest time. Employees who are overworked, unappreciated, dissatisfied, frustrated are usually at the brink of burnout. It is one of the significant factors affecting retention.
In light of the past few years events, many organisations are testing the waters with employee pulse surveys to understand how their employees are coping. Asking them how they are doing and taking a closer look at the workforce morale is crucial.
Ask your employees how they are feeling, lookout for signs of burnout, and if they are facing burnout, this will help you plan a strategy to tackle it. Burnout can be avoided or at least dealt with if you know what the issues that your workforce faces will help resolve them and improve their experience.
As a business, your goal is to achieve the highest level of productivity. But productivity at the cost of your people is a bad deal, neglecting the wellbeing of your employees can do severe damage in the long run.
And as an employee, it is your responsibility to inform your organisation if you feel overworked or dissatisfied. It is more for your wellbeing, rather than theirs.
If productivity comes at the cost of employee burnout, it is a poor deal. The deterioration in your workforce is the result of physical and mental stress. It is often influenced by the shortage of aid and encouragement—inefficiency at work and prolonged negative comments to stressful working conditions. Although it is not a mental illness or a medical diagnosis, burnout can be seen as a mental health problem.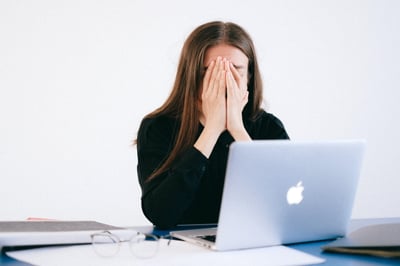 How do you know when burnout affects your employees?
Ever see an employee with a puzzled look or puckered brows, spending sleepless nights worried about making it to the deadline. Losing sleep because they are stressed and overworked. All these things make them agitated and build resentment amongst colleagues.
Burnout is more likely in employees who encounter:
● Too many expectations of themselves
● Undermining their work
● Feeling they will never be good enough
● Constant self-criticism
● Feeling ineffectual or incompetent
● Unrecognised and unappreciated for their efforts
● Unreasonable expectations and demands
● Job roles, mismatch not a good job fit
These things can affect performance and have an adverse effect on health. Having an approach to addressing workplace burnout is the most effective strategy.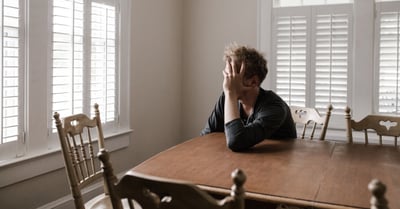 The above points should give you an idea of who in your organisation or your team is on the verge of a burnout. Now that we have covered the first step of understanding how to identify them, you should do a few things to overcome burnout.
Manage workload
Balancing workload is one of the significant issues that most managers, employees, and organisations face. Find ways to reduce workplace stress and balance the workload even if your employees say they can handle it. One of the primary triggers of workplace burnout is stress – which is frequently correlated with stressful or daunting workloads.
While they might be able to deliver on their commitment, it comes at the cost of their mental health. Some people in your team might not know how to say no, maybe they are concerned about how to justify why they don't have the bandwidth for it. The pace at which we work differs from person to person; we all have our process. Although it may sound paradoxical to slash your employee's workload, it would only result in a more productive workforce. Demanding less of your employees is not the craziest thing; trust me, it is better than losing them.
Encourage them to take mental health days
Many factors can impact your workforce morale, stress, appreciation, recognition, and workload, to name a few. Mental health is a topic that people speak of in a hush-hush. Encouraging them to take a mental health day is a good thing, especially if they know that they have the support of their managers. Taking leave is difficult as it is, managing the leave balance and getting the break you need seldom falls on different sides of the fence. Make provisions that make it easier for your employees to disconnect and reboot. Working under stress is not a skill set, so when they ask for time off, make sure that they have nothing to fear. Taking a break is better than a breakdown; they should be perceived as a team player rather than the opposite.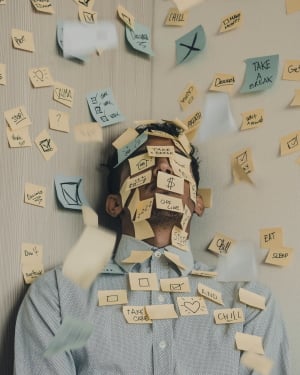 Work-life balance
Make time-out mandatory, four things that will come in handy: mandatory vacation, official shutdown, work-from-home, and events.
Even a weekend can be an excellent way to destress, imagine what a week can do. Urge employees to use their holidays. Due to the fear of work piling up, they usually avoid taking leave. Moreover, plan activities that allow your employees to move around a little, leave their desks. A weekly social event during business hours is a good place to start. Reward them with a gratitude day. Remote working is an excellent way to give your employees a break from commuting, while managing their work commitment. Promote discussions among teams and managers that address the balance between work and life.
Manage your Managers
You look up to your leaders, and in case of your teams, they look up to their managers. Make sure that you train your managers well, on how to motivate and engage their team. Burnout and retention can be impacted by managers' oversight, considering that they control the workload of employees. The relationship they have with their teams is essential. Culture and values are the oil that keeps the organisation working smoothly, but a good manager knows how to manage their team's culture. HR needs to keep a close eye on teams and departments that have a low retention rate. To change this, you will need to train your managers. If they are engaged and motivated, they can create a similar environment for their teams, as managers are responsible for their teams' promotions.
Flexibility
No one is built the same way; we all have our process. Some people work better when they have control over their schedules, when they work and how. Enable flexible work hours and schedules that fits their job. If an employee can deliver quality work results that can be done from the comfort of their home, don't force them to come to work sweating in the traffic. Please provide them with tools to automate their work and give them a little room to manage their workload.
Have an employee engagement plan, conduct employee engagement surveys. This can take your organisation in a different direction when it comes to retention and burnout.
Conclusion
Burnout is not something that you can manage on your own, it is a responsibility that employees and organisations need to share. Both must dedicate themselves to preventing it. Employees and employers need to work together.
Work life balance should be a part of your company culture and value. Leaders need to stress the importance of personal time. Having a balance between your work and leisure is not just good for productivity but fundamental to your employee's mental health.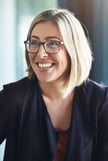 Guest blog from Rose Moore - a strategic HR generalist professional with expertise in HR operations, compensation & benefits, business partnering, labor laws, talent acquisition and development activities.
Originally posted October 2020, updated April 2022