ChatGPT is all the rage right now, with many marketers excited (76% according to my LinkedIn poll) about the prospect of AI but a few feel threatened by it.
As a recruitment marketing and PR specialist are we concerned that ChatGPT and other AI tools are coming for our jobs? No.
And one of the reasons why is that even ChatGPT doesn't think it can do our job better than we can.
ChatGPT, can you replace a specialist PR and marketing agency like BlueSky PR?
While ChatGPT is a powerful language model that can provide useful information and generate text, there are several reasons why using a specialist agency like BlueSky PR may be more beneficial for recruitment marketing and PR:
Tailored strategies: BlueSky PR can provide tailored strategies and campaigns that are specific to the recruitment industry, whereas ChatGPT can only provide general information and insights.

Hands-on execution: BlueSky PR can provide hands-on execution of marketing and PR campaigns, including media relations, content creation, and social media management, which ChatGPT cannot do.

Industry expertise: BlueSky PR has specialized knowledge and expertise in the recruitment industry, which allows them to understand the unique challenges and opportunities faced by recruitment agencies and design effective solutions.

Personalized service: BlueSky PR can provide personalized service and support, working closely with recruitment agencies to understand their specific needs and goals, whereas ChatGPT is a general-purpose model that cannot provide specific service.

Client-Agency relationship: BlueSky PR is a human-led agency, meaning they can understand the clients needs, provide feedback and have an ongoing relationship with their clients, whereas ChatGPT is a model that can only provide information and text.
I mean, I might have phrased it better and put it in UK English rather than US but this robot makes a few good points.
So, I asked it to tell me the benefits of working with BlueSky PR
Recruitment agencies can benefit from working with BlueSky PR, a specialist recruitment marketing and PR agency, for several reasons:
Increased visibility: BlueSky PR can help recruitment agencies increase their visibility in the market through targeted media relations and effective marketing campaigns.

Brand building: BlueSky PR can help recruitment agencies build and enhance their brand reputation, making them more attractive to potential candidates and clients.

Cost-effective: Working with a specialist agency like BlueSky PR can be more cost-effective than building an in-house recruitment marketing and PR team.

Expertise: BlueSky PR has the specialized knowledge and expertise in recruitment marketing and PR, which can help recruitment agencies to achieve better results in their recruitment efforts.

Media relations: BlueSky PR can help recruitment agencies to build relationships with key media outlets and publications, which can help to increase the visibility of their job opportunities and attract high-quality candidates.
Yes, we can do all those things and more.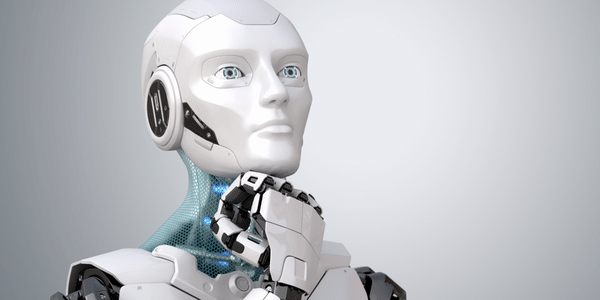 So what's the verdict?
ChatGPT and its counterparts can write copy. It's ok. Is it going to 'set the world alight'? No. Could it be better? Yes.
But can it provide a rough first draft? Yes.
Can it help you come up with ideas when you're drawing a blank? Certainly.
Is it going to save you time? I would expect so.
Will I one day be teeth clenched, eyes half closed, peaking at the screen in fear that it's improved so much it's made me and my industry redundant? Maybe. But not today.
Because yes it can produce copy but not yet engaging copy.
What makes copy engaging?
I almost said authenticity but everyone seems to hate that word these days, so I'll say humanity instead. Writing like a robot is boring whether it's done by a person or by AI.
What is robotic writing?
Formal, wordy, stiff, void of personality.
And what is engaging copy?
Pithy, playful, charming, it makes you feel. It can even make you feel the bad emotions – angry, sad, disappointed. But it draws you in and holds your attention.
Then it occurred to me, maybe I should ask ChatGPT the same question again but this time tell it to reply imagining it was a copywriter. Maybe that would be a fairer test. So here goes…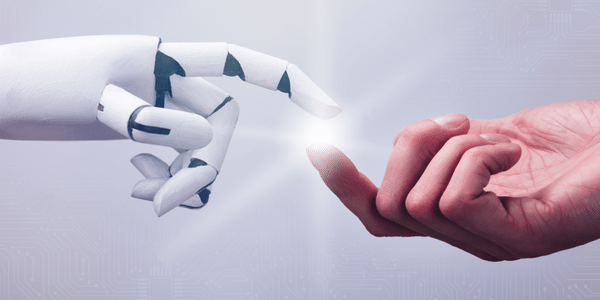 Now pretend you are a copywriter. Tell me why I should I work with BlueSky PR?
BlueSky PR is a top-notch PR agency that offers a wide range of services to help businesses and individuals increase their visibility and reach their target audience. The team at BlueSky PR is made up of experienced and highly skilled professionals who are dedicated to delivering results for their clients.
One of the things that sets BlueSky PR apart from other PR firms is their ability to create customized PR strategies that are tailored to the specific needs of each client. Whether you are looking to increase brand awareness, generate leads, or build relationships with key influencers, BlueSky PR has the expertise and resources to help you achieve your goals.
Another key advantage of working with BlueSky PR is their extensive network of media contacts and relationships. They have a proven track record of securing coverage in top-tier publications and outlets, which can help to build credibility and trust with your target audience.
If you are looking to take your business or personal brand to the next level, BlueSky PR is the perfect partner to help you achieve your goals. With their expertise, resources, and dedication to delivering results, they can help you build a powerful and effective PR campaign that will help you reach new heights of success.
We certainly are top-notch yes. The wide range of services isn't very specific, is it? And yes, we are experience and highly skilled – but in what ChatGPT?
I really hope that tailoring PR strategies to our clients isn't what sets us apart – you should expect that from every PR agency.
Yes, we do have a proven track record of securing coverage in top-tier publications – but which ones, why not tell me or better yet point me to some examples.
The CTA doesn't work for me either – it suggests one PR campaign is all you need rather than a long-term strategy.
But it's easy to criticise.
If I was writing the benefits of working with BlueSky PR, what might I have said?
We're recruitment industry experts – we spend our days inhaling all things recruitment, speaking to leaders and influencers shaking up the industry, and the journalists reporting on the latest staffing trends.
How does that benefit you? Because you don't have to explain the sector to us, we get it, we get you. So we can dive right into the good stuff faster – what makes you special, the knowledge you have that deserves a platform.
And we deliver results. APSCo wanted to increase their brand recognition across the UK, we delivered more than 100 pieces of coverage across 66 regional publications – including The Scotsman, Manchester Evening News, Bristol Post and Irish Times. A specialist energy recruiter wanted to demonstrate their niche expertise in the oil and gas sector – one in-depth article alone resulted in in upwards of £100,000 in fees.
Want to know more? Read our case studies, check out what our clients have to say, or give us a call on +44 (0) 1582 790700.
---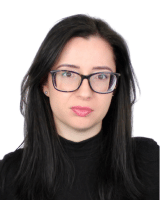 As BlueSky PR's Head of Marketing, with almost 10 years' prior experience in the recruitment industry, Jennifer writes articles and guest posts to inspire recruitment agencies to build their brands, improve their content, bring in more leads and generally make their lives easier.