Social media as a communications channel continues to grow, with a recent report undertaken by Hootsuite and We Are Social revealing that the number of people using social media around the world has exceeded 3 billion – increasing at a staggering rate of 1 million new users per day over the last quarter.
And with this growth showing no signs of slowing, it is crucial that you are able to cut through this ever-increasing noise to reach your target audiences. However, how do you know if you're doing this right?
A simple Google search on the subject will bring up hundreds of blog posts from self-proclaimed social media 'experts', who have given themselves titles such as 'social media guru', 'wizard' and 'jedi', all offering tips that they guarantee will transform your business's social media. Whilst their advice is often well-intentioned, some of it can do more harm than good.
Here are 3 social media tips you should ignore and the reasons why.
Link your social media accounts
One of the social media tips you should ignore is often directed at SME's to help them reduce the time that it takes creating and scheduling posts across all of their social media channels. Whilst in theory this may sound like a useful piece of advice in practice it just doesn't work.
This is because each social media channel is different from the other – they all have their own ways of communicating with followers, their own etiquettes and their own rules. For example, the messaging from a Facebook post that has been shared on Twitter is likely to have its messaging cut off due to the latter's 140 character limit.
Instead, the best approach is to take the time to craft tailored content for each of your social media channels as your audience is far more likely to pay attention and engage with these posts.
Post multiple times per day on each channel
This is another one of those social media tips you should ignore. It appears on blogs from 'experts', but posting too much is just as bad as posting too little. By flooding your follower's social media feeds with posts they are far more likely to unfollow you or hide your posts than they are to actually engage.
Instead of taking this blanket approach to posting, you should test different posting frequencies and content types on each channel and monitor how your followers respond to them.
Piggyback on the most popular hashtags
Now here's the thing, piggybacking on trending hashtags can actually be a fantastic way of getting involved in worldwide moments and reaching new audiences. However, too often the context of how brands should do this gets lost which can result in some reputation damaging social media fails.
So how should you go about this? When looking at a trending hashtag you should first of all understand what exactly it is about and see if it aligns with the values of your brand. If it does, you can then produce or reuse content which may be of benefit to your target audiences. For example, #WednesdayWisdom is a hashtag which trends every Wednesday on Twitter and is all about sharing knowledge with one another, so if you're a recruitment agency why not share a blog post of your top 10 CV tips?
To talk about social media or any aspect of your recruitment marketing and PR, why not get in touch?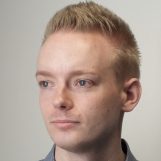 Author: Dan Stobbs