I'm Sadie McGrath and I have recently joined BlueSky PR as their new PR and Communications Assistant.
Here's what you need to know about me: In 2019, I graduated from the University of Sussex with a degree in Philosophy, which taught me some crucial skills but left me questioning what exactly I was going to do next. After a year of travel, and several hospitality roles, I needed to find a career where I could apply my skills while also continuing to challenge and engage me. Although hospitality wasn't the future career path for me, I enjoyed meeting people from all walks of life and forming many new friendships, an aspect I hoped for in my future role.
During my university days, I became an intern at a charity which entrusted me with writing their newsletter, regular blog posts as well as social media and website content. Overall, my role was to communicate the organisation's mission, goals and policies to their audience. It was during this internship that I realised my love for writing and creating engaging content.
So, when I was searching for my future career, I knew to look for a role that would involve connecting with people and forming meaningful relationships as well as producing varied content. This is how I came to discover BlueSky PR.
Why PR?
One aspect I was unaware of before starting my PR career, is how much of a significant impact a good PR team can have on a company. Here are some ways this is achieved:
Publicly establishing authenticity that translates your unique and honest voice
Gaining publicity that can do the work for you
Introducing new and established connections and relationships
Public relations is about creating and maintaining mutually beneficial relationships between your organisation and the target public. This could include working on case studies and personal blog posts or finding appropriate profile pieces for your organisation to comment on. However, in this blog, I will be discussing media relations within PR and why this is a crucial tool for the recruitment sector.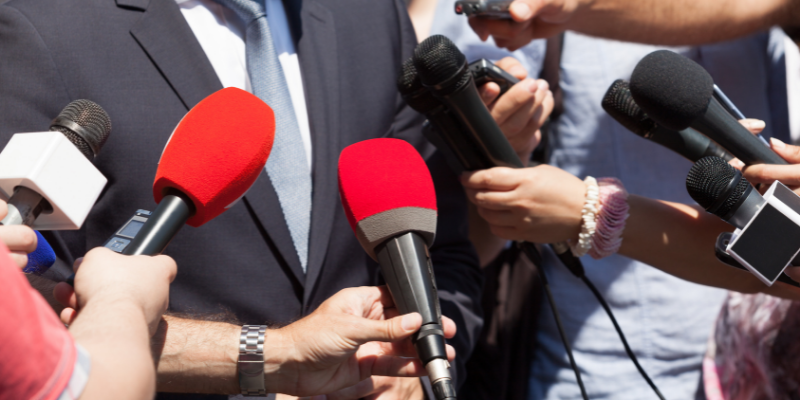 Recruitment in a post-pandemic world
We are now experiencing a post-pandemic world that has a record-breaking number of vacancies needing to be filled. Filling these vacancies is likely to prove difficult as we are dealing with a candidate-led market, which is partially down to 'The Great Resignation:' An abundance of vacancies and careful consideration in lockdown has caused people to reflect on their working standards, aspiring to work for a company that will match their values and sometimes opting for a complete career change. Consequently, competition for new talent is proving to be more challenging than ever.
Recruiters are constantly coming up with innovative ideas and techniques to successfully match candidates with organisations. However, due to the competitive nature of the recruiting sector, agencies are often unfairly stereotyped and sometimes even distrusted. This can negatively impact their relationship with the public while overshadowing their wealth of knowledge and expertise. This is where media relations will help. Through developing and establishing a positive image in the media, your organisational message, goals, expertise and viewpoint can be showcased with authenticity and trust.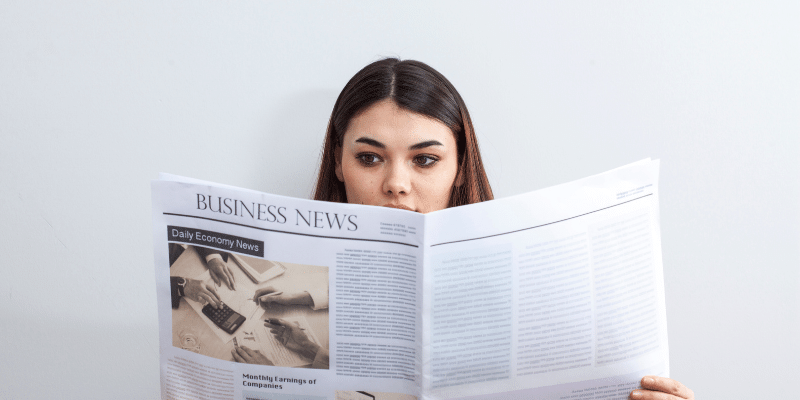 3 ways of utilising media relations
1. Press releases
One way of utilising media relations is through press releases. Publishing newsworthy stories or statements across multiple publications is a quick and effective way to gain coverage in blogs, newspapers and other relevant publications in the recruitment sector. As well as gaining necessary media coverage, this is an opportunity to build your firm's reputation and demonstrate your skills and expertise. In comparison to advertising, the effectiveness of a press release is not as measurable. Yet the reputation boost that a good press release can produce is invaluable.
Which are you more likely to take notice of - a paid advert or a news article voluntarily published by a non-bias source?
2. Feature / opinion pieces
Another element of the media relations mix is a feature or opinion piece. This differs from a press release, taking a lengthier form. If you want to express your company's viewpoints and demonstrate its expertise in further detail, then feature pieces are an ideal tool. Not only do you get to elaborate on significant topics in your industry, but your organisation will also gain vital media attention. An effective feature piece also provides ample business development material that can be shared with stakeholders to demonstrate your expertise within talent management.
3. Comment opportunities
Once your press release and feature pieces have been created, a successful PR team has established media contacts that they can utilise to produce the publicity that your company deserves. These media contacts can also be used for critical comment opportunities. Journalists are often looking for an expert spokesperson to comment on various topics. It's our job to assist the spokesperson of your organisation to ensure you are accurately viewed as an authoritative voice in your sector. When the right comment opportunities are seized, media figures will know who you are and what you stand for. With your company name gaining high exposure, those in need of a good recruitment agency will be familiarised with your firm, which positively impacts their decision and sets you aside from your competition.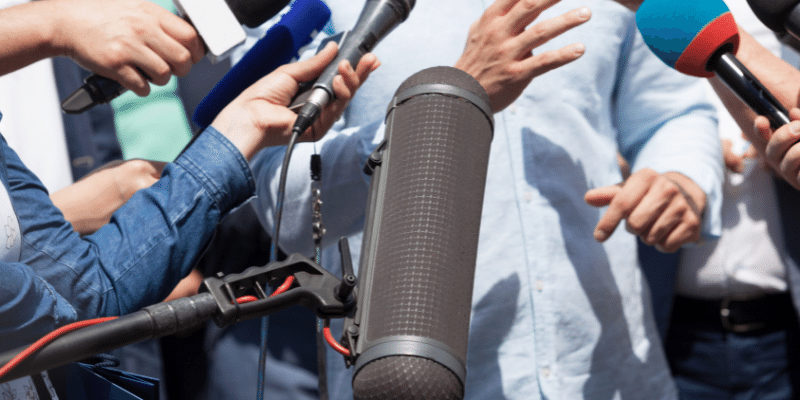 Final thoughts
Recruitment will play a crucial part in helping our economy navigate its way through this new and potentially exciting post-pandemic world. And with the recruitment sector more competitive than ever, your business needs to have a well-established, trusted reputation. Working with a knowledgeable PR team and utilising media relations is a great way of staying ahead of the game, getting great media exposure and communicating your company's expertise.
Author: Sadie McGrath