If you're new to the world of PR and looking to raise your business profile in the B2B (business to business) space, you might be wondering just how effective B2B PR can be for your firm. The truth is, when done well and done properly, B2B PR strategies can deliver fantastic results and be hugely effective for any recruitment firm. However, the challenge lies in getting it right from the start. In this blog post, I'll explore some actionable tips to help you make B2B PR work effectively for your recruitment agency.
Tracking every opportunity
One key aspect to keep in mind is how important it is to track every opportunity that comes your way. If your recruitment firm has a CRM (Customer Relationship Management) system, which it should, it's important to utilise it effectively.
When leads come in through a PR opportunity, such as a press release or coverage in a magazine or trade publication, make sure you track anyone who reads it and reaches out to your consultants – whether it be via phone, email, social media channels or your website. Failing to record these interactions can result in uncertainty about the overall effectiveness of your recruitment PR efforts, whether they are handled by an agency or your in-house team. Which can lead to making the wrong choices on where to spend your marketing budget.
Delivering value
To ensure your PR is truly effective, it's vital to focus on delivering value. Avoid simply pushing out a sales message or promoting your firm as the best in the industry. This approach is more akin to advertising than PR. Instead, adopt a thought leadership approach to PR. What do I mean by that? I mean share something you know from your specific perspective, share insights from data your company collects, or share your opinion. Provide your readers and audience with something of value for free.
While you don't want to give away all your services for free, offer enough insight to pique their interest and establish yourself as an expert in your field. By avoiding a sales pitch and focusing on providing value, you'll capture the attention of your target audience without coming across like you're only doing it for your own benefit. It's for them, not you.
The right messages, places, people, and approach
Having the foundations in place for a successful PR campaign is essential. However, real effectiveness relies on saying the right things, in the right places, at the right time, to the right people, and in the right way.
This might sound like a lot to juggle, and indeed it can be challenging. You need to fully understand your target audience, what they read, and what their pain points are, and the key messages you should be conveying in order to hit all the marks. That's why it can be beneficial to seek the expertise of professionals like BlueSky PR, who have the knowledge and experience to help your recruitment firm thrive.
Takeaways
B2B PR can be highly effective in raising your business profile if executed properly. By tracking every opportunity, delivering value through thought leadership, and ensuring your messages are targeted and well-placed, you can achieve great results. However, mastering all these aspects can be complex, which is why partnering with an expert PR agency like BlueSky PR can make a significant difference for your recruitment firm.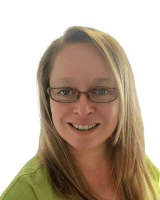 Author: Vickie Collinge
Over the last 15 years Vickie has worked with many of the big names within the recruitment industry to raise their profile across their specialist areas.
Vickie is an expert in demonstrating her clients' thought leadership and showing them how to use it. She can turn a short conversation with you into gold.