As most people operating in and around the recruitment industry will have heard, recent ONS figures reported that, for the first time since records began, there are fewer unemployed people than job vacancies in the UK. While this shows that the efforts of recruitment are certainly paying off, businesses still have vacancies that need to be filled, and with talent pools drying up, it's becoming increasingly difficult to attract top talent.
What's important to remember is that potential candidates often look at the reputation and background of a company before choosing to apply – I certainly did. So, those firms that are investing time into content creation will likely rise above competitors and secure the best candidates.
A good content marketing strategy will use a variety of methods and platforms to effectively reach candidates, but in my opinion, one of the non-negotiable essentials is blog posts. Blogs are a great tool for establishing yourself as an expert in your field and developing a strong employer brand. However, delivering the right combination of educational and entertaining can be quite difficult, and with research revealing that more than 7 million blog posts are published per day, you're going to need to stand out if you hope to get the attention of your target audience. To help make this easier, here are my five content marketing blog tips for recruiters:
1. Engaging content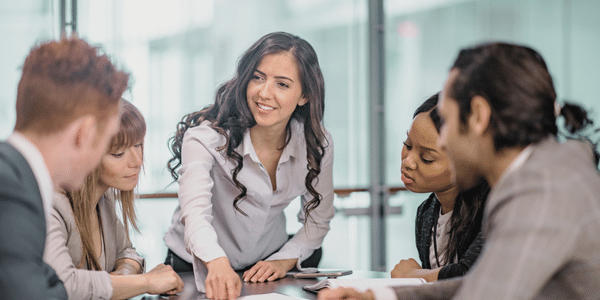 While it might seem obvious, if you hope to have a successful blog, it's essential to keep your content engaging. A good way of boosting engagement is through variety. Instead of having a weekly blog with the same themes and layout, consider how you can keep your content varied. This could mean writing up an interview with your CEO one week and a top-tips article offering candidates advice the next.
Telling stories is also a great way of making your blogs interesting, digestible and memorable. The story itself doesn't have to be long, short and sweet is enough to spike interest and build a connection with your audience. Consider starting your blog post with a reflection on your own candidate journey, or the moment you realised that you wanted to pursue a career in recruitment, weaving your story into the main theme of your blog.
2. Multimedia visuals
Visual perception is so important to attracting individuals to your blog. Incorporating visuals, such as images, videos, or infographics into your blog post will make getting views and shares much more likely. This will also help with shaping your brand personality, which will come in handy with attracting and securing new recruits.
3. Author
Before going ahead and writing your blog, it's a good idea to consider who should be named as the author. Posts can and should be authored by various people across a range of roles in your organisation. For example, a thought leadership piece that is attributed to the CEO will give the content more credibility, while a blog post about a company night out can be authored by anyone who attended. If done well, the end result will be a blog page with a varied combination of perspectives and insights that can provide good insight to potential candidates.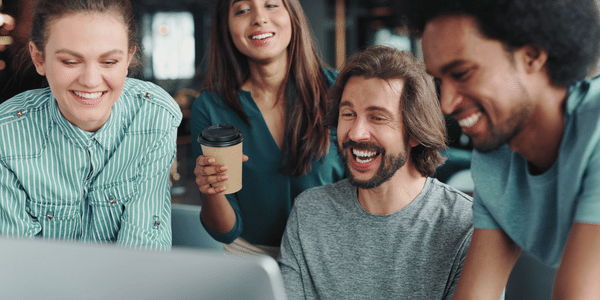 4. Updating existing content
Over time, blog content will become outdated, but that doesn't have to mean that it's no longer of use to your target audience. Most of the time, blog content can be made current again with just a few small tweaks. While this might seem like a lot of effort – it's definitely worth it, as a little customisation can mean that existing content is able to be of use again or even reposted, saving you much-needed time in the long run and boosting SEO.
5. Social media promotion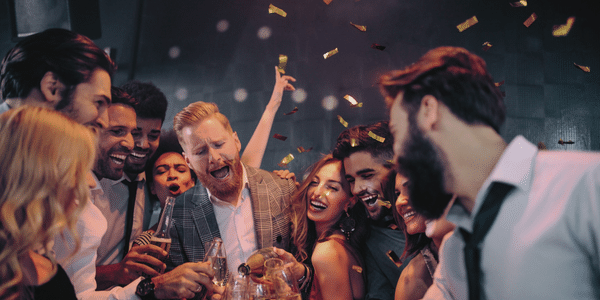 Creating the perfect blog is only the first step, now you need to make sure it gets read by your potential candidates. Not only does content need to be easily discoverable on your chosen site, but it's crucial that you make an effort to promote it. A really good (and free) way of doing this is through your social channels, depending on the nature of the blog topic you may wish to use one channel over the other. For example, less formal blogs promoting your employer brand, such as nights out and fancy-dress socials, might be better shared via the company's Instagram. Whereas, a thought leadership blog written by your CEO would be a better fit for LinkedIn.
---
By following and applying these five tips, your compelling content will easily grab your target audience's attention. Always remember: The more captivating blog content you create, the more you will increase traffic to your website and get your company name recognised in your arena, attracting new clients and candidates in the process.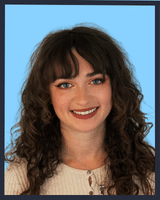 Author: Sadie McGrath