Not many people outside of the industry know what PR actually involves. That means that fallacies and myths about PR are bandied around, often by advertising firms worrying about their ever decreasing market share. But what are the top 5 myths about PR?
It's all about the press release
A quick search reveals that a worrying number of people think PR actually stands for press release, but it's so much more than that. Yes, a release is an effective way of getting your brand name out there, but what if you want to establish yourself as a thought leader in your industry? There are myriad options for firms to utilise when diving into the world of PR, the press release is just one of many including white papers, articles, surveys, polls, events and more.
PRs spend all day drinking
It's not Ab Fab, well not anymore. In the past, PRs could form bonds with journalists essentially by buying them a few drinks, but that's – unfortunately – no longer the case. The world has changed – the media in particular has shifted dramatically – and now, frankly, there's not enough time to spend a few hours in the pub selling your client to the relevant individual. In the era of 'productivity' that we live in, it's considerably more challenging to convince a journalist to take time out of their pressurised and time-short day which they could spend actually doing their job.
It's easy getting publicity
It's not – journalists get hundreds of emails per day – and even particularly engaging stories may not be picked up if they're packaged and presented in the wrong way. Putting a subject line in an email to a journalist that reads 'Thrilling new cutting edge announcement about game-changing super product,' will only get instantly deleted. The industry is much more nuanced than in the past and getting publicity is all about the strength of your contacts and the quality of your material. Without both of those things, you're unlikely to get widely featured.
All press is good press
This is one of the most popular myths about PR. Ask SeaWorld whether it believes 'Blackfish' was good press, or how Ratners fared after its owner described its products as 'total crap'. Or why not ask VW about its success after the emissions scandal? The answers will be overwhelmingly negative. SeaWorld has recorded plummeting revenues (84% in 2015 alone) since the damaging documentary was released and has seen visitor numbers cut in half. Meanwhile, Ratners – whose owner also suggested that his products were "cheaper than an M&S prawn sandwich, but probably wouldn't last as long," saw its valuation drop by a rather considerable £500m following his gaffe. And VW was last spotted offering six year warranties to anyone who would take them. Oh, and it's paying somewhere in the region of $25bn to customers in the US. Make no mistake, bad press is not always good press.
PR can't be measured and is therefore pointless.
In the past it may have been hard to measure ROI, but in today's world with numerous analytical tools at our disposal, this isn't an issue, in fact we wrote a blog on that very subject. If you're looking to drive increased traffic to your website, for example, Google Analytics can identify how and when people accessed your site and their journey through the different pages, which allows you to measure the demand for your content. Ultimately, it depends on your goals and what platforms and methods you should adopt depends largely on what you want to achieve. If you want to bolster your social media channels then an increase in followers and engagement is obviously a clear indicator that you're getting ROI. We've also got some specific examples that highlight the true value of PR. We secured an opportunity for a client operating in the Oil & Gas arena in one of the leading sector publications on a particularly skill-short role. After publication of that feature, the client received a call from a major firm seeking assistance placing that very position with fees valuing over £100k. This was solely down to the decision-maker at the firm reading the article that we secured and the expertise displayed within it. This is just one of dozens of examples and the reality is, there's no excuse for not measuring the success of your PR activity.
What are your top myths about PR?
Check out some of our other blogs to learn more about the PR industry and what PR could do for your firm
Take a look at our case studies to see how we've helped other firms
If you want PR for your recruiting business without any myths, get in touch here.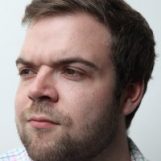 Author: Bruce Callandar