Over the past several months, LinkedIn has been busy tweaking its algorithm to increase the number of valuable conversations taking place on the platform whilst reducing the number of irrelevant posts that appear in users' feeds.
With LinkedIn being such an important platform for the vast majority of recruitment firms, these changes will have a huge impact on the way content is seen and engaged with. So, what do recruitment marketers need to know about LinkedIn's updated algorithm?
Changes to LinkedIn's algorithm
New for 2022
Asking for Engagement
LinkedIn has announced an update to their algorithm where if you ask for likes, follows or comments, your post will be demoted in the feed. LinkedIn clarifies:
"We've seen several posts that expressly ask or encourage the community to engage with content via likes or reactions – posted with the exclusive intent of boosting reach on the platform. We've heard this type of content can be misleading and frustrating for some of you. We won't be promoting this type of content and we encourage everyone in the community to focus on delivering reliable, credible and authentic content."
Outbound Links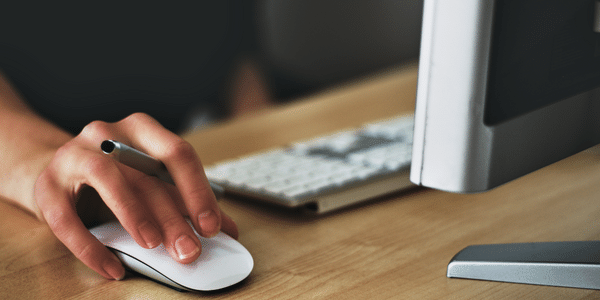 With time on post being one of the things LinkedIn uses to assess the relevance of content, outbound links are frowned upon by the algorithm for taking users away from the platform. did an experiment that showed that posts without outbound links got six times more reach than posts with links. As a work around, businesses are able to post links in the comments of their posts.
The right time to post
There has been a lot of research about when to post, but what's most important is to post content when it is most likely that your audience will be online. Locations and time zones do make a difference – as do people's daily habits. We suggest that you do some tests to see when you get the most interaction from your brand's audience. Most research shows that Monday through Friday, 11 am to 5 pm are good times. Always ask the question, when am I checking LinkedIn? The answer is likely to be the same for your target audience.
---
These changes to the LinkedIn algorithm aim to improve user satisfaction and to spot deviant behaviour and nip it in the bud. LinkedIn is also giving back more control to the user in the form of "filters" to customise their feeds. Users are able to curate their feeds to show both 'top' and 'recent' posts giving them the chance to not only see the current and trending posts from top users but also more recent posts from their genuine connections. LinkedIn's goal with these updates is to ensure all users see a balance in their feeds and to avoid "digital landfill".
---
Previous algorithm changes that are still as relevant today
People you know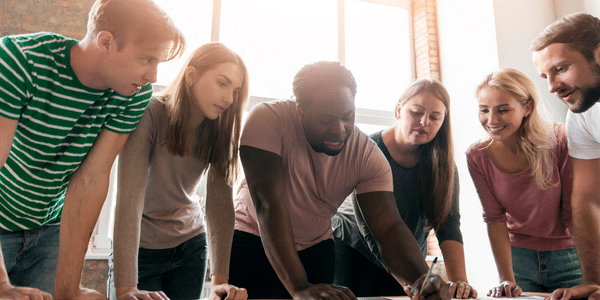 LinkedIn analyses user data to understand who you know on the platform and are most likely to have online discussions with. To do this, it looks at your connections, colleagues, who you have interacted with recently, and your profile information to understand the interests and experiences you may have in common.
It also looks at users who would benefit from hearing from you and may rank a connection's post higher if it feels that their content is high quality and requires more engagement.
Talking about
The algorithm also looks at the level of depth of discussions that are taking place, with those generating long-form comments and back and forth conversations being prioritised over those that fail to generate this level of activity.
Things you care about
Alongside your profile information and your connections, LinkedIn looks at the company pages you follow, groups you are a member of and the hashtags you follow to gain further insights about what you are into. These will also appear in your feed and, for example, if a connection uses a hashtag that you follow, their post will receive an extra boost in your feed.
Essentially LinkedIn is focusing on bringing to the forefront the most relevant and insightful conversations that are happening across your communities on the platform, whether that's from your connections, colleagues, groups you've joined or the people, pages or hashtags that you follow.
How can recruitment marketers benefit from LinkedIn's algorithm updates?
In addition to the points made above about not outright asking for engagement, avoiding using outbound links in your posts where possible and thinking about the times that you post…
Try and generate a discussion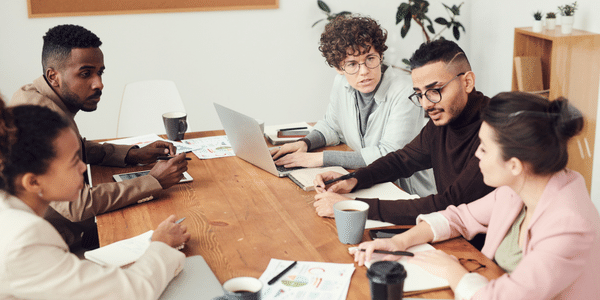 Rather than simply posting from your company page that your latest blog has gone live, why not pose a question at the end of the post which seeks input from your audience?
Utilise the most appropriate content format for the topic.
Interestingly whilst video seemingly dominates the feed, LinkedIn has denied that its algorithm favours certain formats over others. Therefore, you must choose the most appropriate content for communicating your message. For example, if your post is on the latest sector trends, then an infographic highlighting some of the key statistics is likely to be highly engaging. Time spent on a post is also an important aspect analysed by the LinkedIn algorithm, so carousel posts also perform particularly well.
Mention others in your posts
Try tagging colleagues, peers and even some of your clients into your posts if you feel that they will have something valuable to contribute as part of the discussion. However, LinkedIn recommends mentioning no more than five people in your posts as overdoing this could see your content flagged as spam.
Engage in the conversation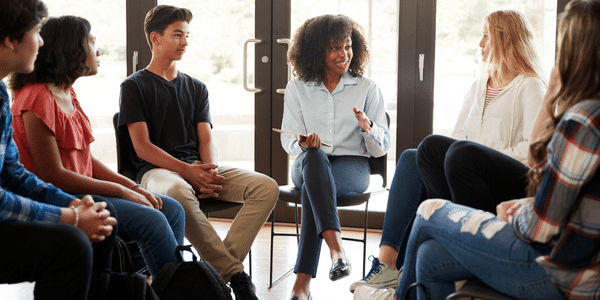 Take time to craft personalised responses to individuals who have replied to your post rather than taking the easy option and clicking 'like' on their comment. You should look at what their initial comment is and how you can further the discussion. For example, can you hone in on something specific they said in their response and ask them about that?
Use niche hashtags
Hashtags have fast become an essential tool for discovering relevant content on LinkedIn and according to the platform, its data shows niche hashtags generate higher quality discussions. So, for example, if you're an agency specialising in sourcing marketing talent and are sharing content on digital marketing then targeting followers of #DigitalMarketing rather than the broader #Marketing is likely to produce better engagement.
---
The new updates to LinkedIn's algorithm are to ensure greater user satisfaction, and to identify certain deviant behaviours and penalise them. Ultimately, algorithms are constantly changing but overall, the thing that never changes is that real people are the ones reading your content. If you write for real humans and not only to outsmart an algorithm, then you will have success with your content. Constancy and relevancy are what matter most…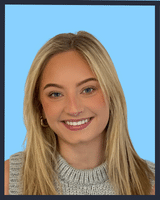 Author: Charlie Nunn
Originally published July 2019, updated July 2022