Public Relations, or 'PR', for recruiters is all about the way you communicate with your target audience, promote yourself, and build a positive reputation.
Why hire a PR agency?
Hiring a PR agency helps a recruitment business to get noticed and to cultivate a positive reputation with their audiences through various unpaid or earned communications, including traditional media, social media, and in-person engagements. They can also help clients defend their reputation during a crisis.
What are the benefits of hiring a public relations agency?
1. They will take your brand to the next level
Word of mouth is not enough to build your reputation and get you in front of your target audience. A specialist PR agency will be able to assist you with a PR and communication strategy, by working closely with your team to get the right messaging, content and tone of voice.
A PR firm will not only be able to use their expertise to come up with a variety of new ideas, but they also have established relationships with the media and specific journalists. The best content is tailored to each platform and publication.
A good PR agency will help you to focus your energy where it's most effective and where it will contribute to your overall business and marketing goals.
2. It will save you time and extend your team's capabilities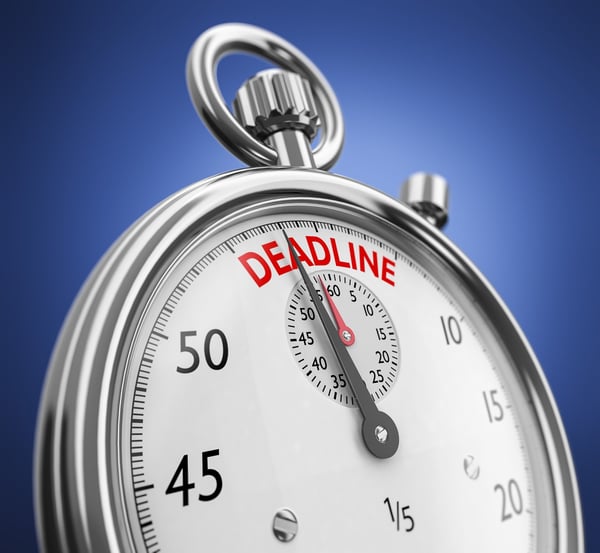 Recruitment marketers workloads are constantly growing, you're responsible for driving every aspect of client and candidate engagement, from content marketing, to social media, to media coverage. There are only so many hours in the day and it is impossible to be an expert at everything. The assistance of an external agency allows you to focus on other areas while you reap the benefit of a team of professionals that are fully committed to helping you reach your marketing objectives.
Hiring a PR team should be like extending your in house team. It has to be the right fit, with your account manager and the wider agency. They need to fully understand your business in order to provide advice and to write in the correct tone. It should feel like a partnership, where your agency supports you in achieving your goals and makes your job easier. Whether it be by writing a strong quote from your Director, producing a report, putting out a press release or crafting a piece of thought leadership, the support of the right PR firm will be invaluable.
It is the job of your PR agency to promote your brand and ensure it is presented consistently, authentically and engagingly.
3. It's cost effective
Recruiting a PR Manager in-house might seem like a cost effective alternative to hiring an agency. However, a single person is unlikely to have the breadth of experience or connections that you will find from a whole PR team.
The right agency will help you achieve and even exceed your marketing objectives for a set, agreed upon fee, which maximises your budget. You will be supported by a full account team, which means if one member of the team is on holiday or off sick, you will still experience seamless support. It also means you get the benefit of a variety of perspectives weighing in on your PR and marketing strategy – something which is invaluable when you are trying to come up with fresh and creative ideas.
In addition to their experience and connections, a PR firm brings with them the right tools to schedule and monitor your activity - expensive tools which would often cost you more than the agency fees.
4. Increased ROI
Agencies know how to get the most bang for your buck within your budget, how to capitalise on timing, and how to structure and target campaigns. Agencies have tried and tested formulas that have generated success. They also know what hasn't worked, and should be open about telling you that an idea isn't worth pursuing.
A PR agency not only provides you with metrics for media impressions, social engagements, conversion rates, website traffic etc. but they will also help plan a strategy to wring every last drop of ROI from every piece of content they produce, including integrating marketing content into your business development strategy. This not only contributes towards achieving your recruitment marketing goals but also to demonstrating this to your senior management team.
5. They protect you in times of crisis
It may never happen to you, every business leader hopes it won't but even the biggest companies out there can take an unexpected blow. Becoming the centre of unwanted public and media attention needs to be dealt with swiftly and correctly.
Hiring a recruitment PR agency to prepare a crisis PR plan ahead of time means you are prepared should the worst happen. They will also be there to navigate any media questions, prepare any statements and provide media training to key personnel.
So, those were five reasons for hiring a PR agency, next up:
5 reasons you should hire BlueSky PR
1. Communication
We work most effectively in partnership with our clients. We need to fully understand your business and your business objectives in order to achieve the best results.
Building a relationship is key to setting the foundations for a partnership. We look at what content and strategies may already be in place and how we can add value to this. BlueSky PR is an extension of your recruitment agency - we work directly with clients sharing our expertise and knowledge to produce exceptional media relations and marketing support. We build this into business development strategies and work in collaboration to build successful client and agency relationships.
We communicate regularly to support and add value to your marketing activities. And perhaps most importantly, we aren't afraid to say no when our experience tells us that a campaign or press release isn't going to deliver any value for you.
2. ROI
One of the main expectations of a recruitment firm hiring a PR and marketing agency is to see return on investment. By using PR and marketing collateral we can create positive sentiment and raise brand awareness but how can you prove direct measurable financial return? How do you measure your success?
For PR it all comes down to tracking, we work with our clients to keep tabs on new business activity and trace this back to our efforts. We can directly link coverage to new business, for example, we can see that by securing 30 pieces of coverage for a client and feeding this into business development strategies, warm leads are generated and in turn new contracts are won.
Looking at social media platforms we ensure the engagement is relevant, so that the right content is posted at the right times and seen by the right audiences. To help our clients see ROI on our social media management we use social media analytics to show our clients direct correlation of business wins from social media
We can also see ROI from your recruitment firm's website traffic. We use targeted content to increase SEO rankings, which drives more traffic to the site and can be tracked using Google Analytics through to goal completions whether that be candidate applications, white paper downloads, webinar registrations etc. All which should be captured in your CRM as leads.
3. Expertise
One of the key reasons for hiring a PR agency is for their expertise. As recruitment sector specialists, we have strong relationships not only with the recruitment press but also with employment writers across general, national, regional and sector specific media, both print and online. We use our expertise to help consultancies engage effectively and compellingly with all of their target audiences through the complete range of conventional, social and new media.
BlueSky PR has extensive experience of working with clients on their marcomms strategies – from staffing companies to suppliers to the recruitment industry. We are experienced at creating sector specific thought leadership content that resonates with target audiences. Our knowledge of search engine algorithms ensures content we produce is SEO optimised to rank highly on Google. And we use our media relations expertise to undertake a number of proactive and reactive on and offline media relations initiatives that support a recruitment firm's top-level objectives.
4. Time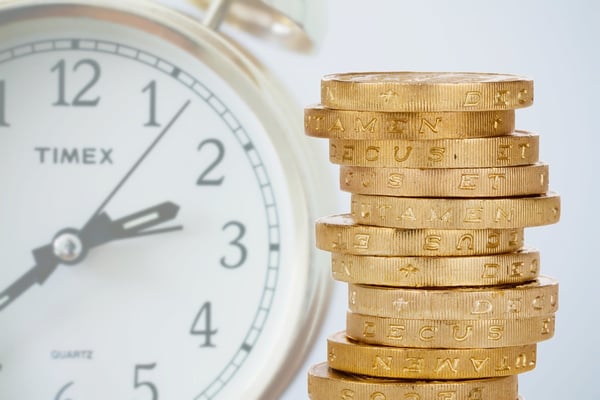 In this client-led market, time is money. Put simply, BlueSky PR helps recruitment firms save time.
As we mentioned earlier, recruitment marketers – and recruitment directors - are busy people. In a time sensitive, competitive marketplace, it is important to react quickly and take full advantage of opportunities as they arise.
As we are experts in the recruitment industry, we can produce quality content within a shorter timeframe. Combine this with our established media connections, and you see results quicker, whether you are seeking brand awareness via media coverage or directly leads from increased website traffic.
You also get time back to focus on other aspects of your recruitment marketing and business development strategies.
5. Investment
Are you ready to hire a PR firm? The global pandemic has meant more than ever that recruitment firms need to be careful about their investments to be certain they are spending their money wisely. In order to make the decision to hire a PR agency, specifically BlueSky PR, a little easier during this time, we are ask us about our incredibly competitive three-month trial rates.
You can also book a free PR and marketing consultation call with our Associate Director, Stephanie King, in order to find out a little bit more about how PR, marketing and social media support would benefit your business.