Whether you are working alone or as part of a team, a content calendar is a quick and efficient way to streamline your marketing process. In this article, I'll cover how a content calendar can help your strategy – and keep you in check – during the next 12 months.
1. Define your goals
A content calendar should be a key part of a wider, thought-out content marketing plan. As a handy tool to help you keep track of your goals and help your team oversee the successes (or areas that need addressing) of your marketing plan, it can also help keep track of whether you are meeting your targets throughout the year.
Having a defined timeline ensures you are sharing relevant pieces consistently, is an excellent way to keep an eye on the big picture and helps you plan ahead of time. Not only does this allow you to be on top of your workload but it also makes collaboration with your team more efficient and smoother.
Ultimately, having a clear plan in place, with defined goals, results in easier and clearer reports and communication between your team and the rest of the firm (and your Managing Director!).
2. Choose your channels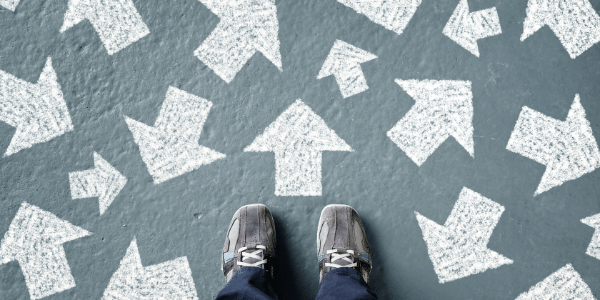 Some marketers will choose to produce a content calendar spanning across social, email, print and digital (e.g. blogs) – others will prefer to focus on developing a specific area of their strategy. Either approach can work if it is correctly tailored to your business' needs.
Defining your goals can often lead to choosing the right platform to achieve them – growing the number of followers on LinkedIn will require more careful platform-based planning, while marketers looking to grow website engagement will choose to focus on sharper visuals and long-form blogs. Those teams that are more PR-focused will achieve more coverage mentions by gaining better relationships with journalists.
However, for those who work across the whole marketing arena, I recommend repurposing content – this means re-sharing a successful piece across channels in order to achieve the best result possible. It is interesting to see how the same piece of content can achieve different results across platforms – and this should be something you factor in when putting together your calendar.
If you decide on a platform-specific calendar, now is the time to deep dive into that platform's analytics and study your audience carefully. Your social media channels, for example, will likely each have a different buyer persona – therefore both the content you share and your tone of voice will need to be tailored. On less formal platforms such as Instagram, for example, a more personalised approach works well: small recruitment firms might share their employees' successes or stories, while bigger corporations can produce content that showcases their core values, supplementing their content calendars with awareness dates and inclusive celebrations. Sharing your passion is also a good idea: as recruitment is a people based industry, it is important for your audience to know who's behind the account – your candidates and clients will want to know who you are in order to trust you with their business.
3. Outline your publishing frequency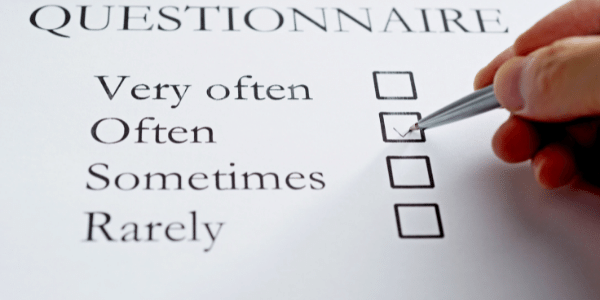 While prioritising quality over quantity is always a good idea, in a market as competitive as the one we are working in today, it is common to get lost in the noise.
How can this be avoided? As we already mentioned, the recruitment industry is incredibly large and varied, therefore knowing your audience and their needs is key. In the context of content marketing, added value also comes from reliability – position yourself as the expert of choice and provide quality content regularly – whether proactively or reactively to the sector and the wider market.
Social media best practice dictates that publishing regularly is one of the best ways to be favoured by the platforms' algorithms. However, it is essential that your calendar includes a realistic amount of content, so that you do not get caught in a do-all-achieve-nothing scenario. Be realistic with the capability of your team: provide valuable content and do so regularly, prevent burnout on your side and don't overwhelm your followers.
Similarly, updating your website regularly, both by adding new blog posts and updating existing content, means it will be indexed more frequently by search engines - giving you a better chance of a higher SEO ranking.
4. Pick a template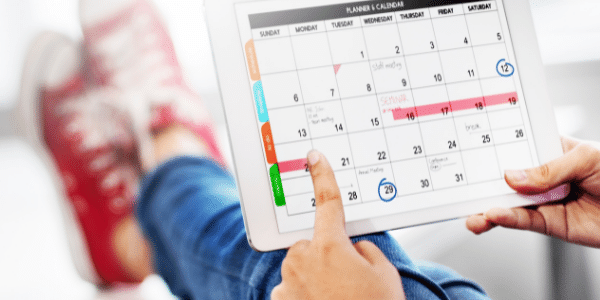 There are plenty of free templates available to download online, but they all need to be tailored to your business' needs. Using an organisational app such as Trello or Asana can also allow you to put together a highly detailed and personalised calendar, plus they help share responsibilities across the team and ensure efficient collaboration, showcasing everyone's ideas (and expertise).
In my experience, one of the best times to start planning is the last month of the year (new year, new strategy!). By evaluating the goals you've achieved and setting new ones for the upcoming 12 months, you can better understand the areas of interest your calendar should be shaped around (such as awareness days, industry events, upcoming political changes). Set these as your core dates, perhaps using pictures or bold colours to make them stand out, and there you have it – your calendar skeleton is ready.
Of course, recruitment is a fast-paced industry, so it is essential to keep abreast of the latest developments in the sector. As we learnt over the past 18 months, legislative and economic changes happen quickly, so being reactive and prioritising the latest news over Pancake Day can make a big difference to the levels of engagement on your platforms.
5. What content?
As you were looking at the goals you achieved over the past year, you'll have noticed that some topics established themselves as particularly successful among your audience, while others might have faded into the background. In the same way, certain tools or hashtags were prominent in your reports. It's important to learn from your successes as much as from your mistakes.
A couple of examples of content that resonates right now:
It will come as no surprise that the rapidly growing ascent of video during the pandemic is still an upwards trend, so a carefully planned content calendar for 2023 should include video as well as photos.


In the same way, working from home is here to stay – in a socially dynamic industry such as recruitment, where teams might still be a little less used to the change, mental health has become a huge topic, and acknowledging mental health related awareness days is a good idea.


Similarly, mentoring and career development could also be big topics to focus the spotlight on, as junior workers and graduates are experiencing less face-to-face contact with their more senior colleagues.
As is always the case with content marketing, a good content calendar needs to be focused on the needs of your sector and business, and should reflect the shape your marketing strategy will take for the next 12 months. Finding the right balance between doing something that has proven successful in the past, what the current needs of the sector are and future trends is key.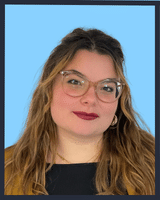 Author: Elisabetta Caria