As partners of The Recruitment Network (TRN) we recently attended a Directors Briefing event where industry representatives came together to discuss the biggest hurdles firms face today in attracting talent. The main themes focused around sourcing new skills to pipeline future growth and where agencies are going wrong when there is the opportunity to get it right.
Challenges voiced by attendees ranged from how to creatively motivate existing employees, to attracting new skills and, looking at sourcing candidates in ways that differ from traditional methods.
With this in mind, below are some top tips to get the ball rolling and incorporate a winning PR strategy to attract the very best talent.
It starts with word of mouth
Let's face it, it's much easier to recruit and attract candidates to a company they have already heard of. However, in the ongoing war for talent, now more than ever companies need to look at putting their best foot forward and a competitive PR strategy can do just that. Ensuring potential hires not only know 'of' you but also have a positive impression of your brand is key. This is where PR comes in – playing a crucial role in ensuring that firm's opinions, thoughts, success and growth are highlighted. This will undoubtedly gain the interest of potential candidates wanting to find out more.
Information is key
In order to spread positive narratives and engage your target market, the key is informative content, rather than 'selling' a brand or product. PR is the perfect way to voice company goals, team expansions, new office launches and relevant articles and blog topics that speak to the target audience without it falling on deaf ears. For example, JP Morgan Chase raised wages for its retail banking employees and publicised this through a New York Times op-ed. Providing helpful information and being see as an authority in your industry, not only gives people insight but also increases your brand credibility to attract the right talent.
Practice consistency
Ultimately, we often hear the same objection "but what can PR actually do?" in reality quite a lot in fact. But to increase attraction and brand awareness, this comes with a consistent long-term strategy in place. PR can frequently be overlooked in business. So, to achieve effective branding that resonates with your target market, you must follow through with your measured PR plan – then you will really start to see results. Having a story is what people will connect with, and while the world of PR is often fast and reactive when it comes to building your brand, it's the day-to-day consistency of providing value to your audience that will achieve the biggest success.
If you want to find out more on how to build a winning PR strategy – get in touch with BlueSky PR today.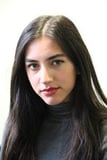 Author: Zahra Abedi