A guide to creating an efficient and meaningful report
Most recruitment firms will recognise that, to be successful, they need to be driven by data. As a marketer, you have access to an abundance of tools that help you measure your content marketing efforts and the value you bring to your business. With so many numbers and analytics in your grasp, it can be hard to identify which figures you need to bring to your Managing Director (MD).
Similarly to when we tailor campaigns with candidate personas in mind, you need to consider your target audience when creating content marketing reports. Statistics such as website sessions and bounce rates are important, but often reports miss out on conveying the story behind the data.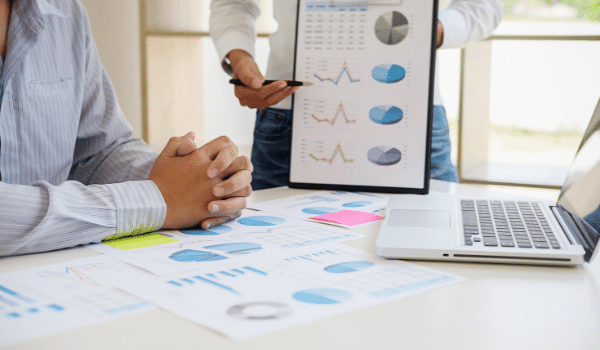 Here are 3 things that your MD wants to see in your report:
1. KPI Progress
The main objective for regular dashboard reporting is to check whether the business is meeting its key performance indicators (KPIs). Start off by clearly laying out your KPIs in your report and state progress against the measuring variables.
For example, if your goal was to increase website page views by 5% and your plan-of-action was to use paid social media campaigns and increase your blog content, how much of your current website traffic was a direct result of these variables? Report the results highlighting the return on investment (ROI) – reach, leads generated, engagement.
Google Analytics and SEM Rush are great tools that can help you track your content marketing KPIs and make reporting easier.
2. Brand Visibility
The next thing your MD will want you to cover is overall brand visibility. With about 32,000 recruitment firms in the UK alone, it is vital to stand out from the crowd. How do your domain and page authorities benchmark against your main competitors? How well is your content marketing ranking in Google, Bing and YouTube? Are your backlinks negatively affecting your website's performance? These are the questions you want your report to answer.
Optimised blog and video content will rank higher in the most popular search engines and will position you as a leader in your sector. Identifying these figures will highlight opportunities for growth and help you improve your overall content marketing strategy.
3. Engaging the right audience
Now that you have covered KPIs and your Search Engine Optimisation (SEO) audit, drill into your audience data. While general content engagement data can be valuable for measuring the success of your campaigns, it is important to review who is engaging with your collective content and report on these insights.
Look at your website and social media user and behaviour data and compare them to your personas. Is the audience you are trying to reach engaging with that blog post you spent hours putting together?
Comparing new and returning visitors to your website is a good place to start when collecting this data. Utilise your client and candidate email campaign analytics to report on how well received your newsletters are – which topics and types of content received the most open and click through rates?
Writing up the final report
Now that you have gathered all your content marketing stats, time to work on your story telling!
Are you speaking your MD's 'language'?
Before you start writing up your report, you need to make sure the tone is suitable for its audience. Is your MD familiar with marketing terminology? If not, try and cut down on the 'marketing jargon' and use concise language.
Start by summarising key successes and areas of concern. At a glance, the reader should be able to understand the takeaway message of the numbers. Rather than fitting all the information you possibly can in your write up, try and only include the key statistics.
For the MD who likes to also drill down into the detail, it can be useful to have a supplementary page with further stats for each main section of your report. You might be tempted to include this in your primary piece, however, this can take away from the clarity of your message.
Finally, it is important to reflect on how you present the information. Infographics can be a great way to report your figures, particularly if the MD is a visual person. Even if they are not visual, certain metrics are still worth presenting in graph format. A simple pie chart can turn something as simple as a list of geographical locations into an eye-opening image screaming at the reader that there are potential growth opportunities just around the corner.
BlueSky PR has extensive experience in writing credible impactful reports and content for recruiters for use across several channels.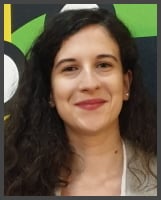 Author: Poseidonia Brazier