Any recruitment agency owner that has had limited interaction with outsourced PR and marketing support (or, indeed, a particularly bad experience with a less than reputable agency) might not automatically think of 'authentic' as being a key part of public relations or marketing. But authenticity is crucial in any content you're pushing out.
It's important to add that the authentic PR and marketing I'm referring to in this blog isn't just honest and true content and messaging. True authenticity in this instance includes content in any form that demonstrates human expertise, delivers valuable information to audiences and showcases thought leaders in a non-promotional manner.
Here's why authentic PR and marketing in this form is so valuable for staffing companies:
It helps you stand out from the crowd
Your message is more relatable and digestible
Personable messaging is more shareable
It's more interesting than an advert
You can showcase more of what matters
1. It helps you stand out from the crowd
We're bombarded by a wealth of information every day. There's so much content that we sift through every time we access the internet, read our emails, listen to the news or check out Twitter and LinkedIn, for example, that it's perhaps easy to see why it's so difficult to capture and keep the attention of audiences. However, authentic messages stand out in this sea of content because it is so often a rarity. Where recruiters are shouting about job after job that they need to fill, a business that flips the conversation and writes a feature on why a certain career isn't for you (in a tongue-in-cheek-way, of course) will stand out from the crowd.
2. Your message is more relatable and digestible
When creating content that is easily digestible, authenticity is crucial. Aside from the fact that it is often obvious if you don't believe in the content or message yourself in any material you're producing, which will certainly deter the audience from remaining engaged, a lack of authenticity makes PR and marketing communication dull. If you want your content to be relatable for your target demographics, there needs to be a level of passion and enthusiasm that comes across in any messages – and that can't be forced.
3. Personable messaging is more shareable
When we take a look at content that has 'gone viral' it's rarely paid content that is widely shared - for a good reason (though bad adverts certainly generate interest!). Most shareable content that delivers successful results for the business involved in the activity has a human interest or personable angle to it. Just take the recent example of the Weetabix and Heinz tweet that went viral for a multitude of brands. Every corporate Twitter account that joined in with the conversation in this instance posted something more personal and human – from Pfizer UK saying their scientists have enough to deal with already without having to come up with an antidote to this unlikely match, to the NHS commenting that the tweet should come with a health warning. All the posts sounded authentically human, rather than corporate, making them much more shareable.
4. It's more interesting than an advert
When your PR and marketing is truly authentic, it provides the audience with something that really matters to them, without expecting anything in return. The result? They want to work with you. I won't go into the full psychological details of why this approach works – it's simply human nature. A hard sell can easily put off a potential candidate or client. But an authentic approach that showcases your human expertise is much more engaging. Think of how many adverts you are exposed to on a daily basis. Almost every website your visit or social media channel you're active on will feature adverts and sponsored posts. The magazines and newspapers you read are supported by advertising. And of course, TV is interspersed with regular ad segments.
In fact, estimates from click fraud protection expert, PPC Protect, suggest that we are exposed to between 6,000 and 10,000 ads every single day. How many of these are we really listening to and how many are getting the right attention? The simple fact is, we are becoming increasingly immune to the power of adverts and instead, authentic communication that has a real personality is striking a much greater chord with audiences.
5. You can showcase more of what matters
When you think about what really matters to your audience, is an advert more appealing than an authentic thought leadership opinion piece? Is your ideal candidate going to pay more attention to an advert telling them your firm had the perfect job for them (along with every other recruitment business you're competing with) or will they be more captivated by a video from one of your consultants explaining their honest perception of how the interview process has evolved in a remote environment, for example? The latter is a topic that really matters to your target audience right now – and that's what will generate the most engagement.
Authentic PR and marketing: the key to success
No matter what content you're pushing out or what form it takes (whether that's blogs, press releases, research papers, social media interactions or videos), authenticity is key. Without it, your message could be lost in a blackhole of communication.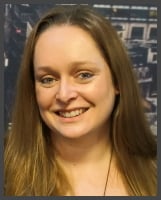 Author: Vickie Collinge