As all business owners know, your reputation is something which is carefully built and you want to avoid damaging that at all costs. However, there's a recent cautionary tale for recruiters everywhere, which involves the boss of a Sydney-based agency causing his company to go viral on social media for all the wrong reasons. Marcus Wood, Director of Mars Recruiting, sent an angry internal all-staff email titled 'Friday observation' which was shared externally and quickly found its way online.
Suits, sick days and sackings
In the communication, the director lists a number of things which he says are "getting on my t*ts", including "endless ping pong" during core hours and "not even bothering to put a suit on or pretending to look the part." The catalogue of annoyances ends with him comparing their sick days to a film about a man dying of AIDS and a grumble that they are "a cost to the company and me personally." He signs off with the threat that "if you don't pick up your game massively you will see your sorry a**es fired and slung out the door in under 3 months."
An all-staff apology
Wood later apologised to staff, saying that when he sent the email he was "not at my loquacious best," and admitted that it was written "in a moment of seeing red and most definitely should not have happened." He added, "It seems I am becoming an online sensation for how NOT to communicate."
Think before sending
Although the email has entertained many readers, who have compared him to hot-heads such as Basil Fawlty and Gordon Ramsay, it comes as a warning of the importance of making sure that both internal and external company communications reflect your brand and the impression that you wish clients and candidates to have of your business. In our digital age, it takes seconds for an individual to screen grab or forward correspondence and put it in the public domain. There's no point working hard on marketing and PR activity which conveys your professionalism, only to undo that with a single impulsive action.
Luckily for Wood, his swift apology appears to have limited the damage to his business and his frank manner has even won him a few fans. However, as it's better to be safe than sorry, our top tip is to never send anything internally that you wouldn't be happy to quote in a press release!
To find out more about we can help build your brand – get in touch with BlueSky PR today.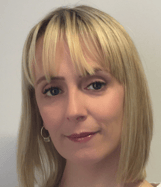 Author: Helen Edmundson