Awards - it's great to be a winner! But... because we all love to win, scam artists have cottoned on and now bombard you with opportunities to show the world that you are the number one ...as decided by... hmmm... who exactly? Recruiters, beware of fake awards.
In fact, here at BlueSky we've had our fair share of experiences dealing with businesses claiming to hold reputable award ceremonies. One example is when we were approached by a magazine for a potential submission.
Our CEO got an email entitled "An invitation for Tracey at BlueSky PR Ltd.". It went on to say:
"I'm following up to see if you received my previous email regarding your possible inclusion in Corporate Vision's forthcoming edition. Taking into consideration BlueSky PR Ltd's achievements over the past year following extensive research by our in-house team, we'd be delighted to recognise you as:
European Manufacturer Managing Director - UK
Throughout the research process, our team reviewed client testimonials, significant changes and industry sectors that matched with the professions of our readership to ensure that BlueSky PR Ltd reaches out to their clientele. Our publication provides a platform for our winners to showcase their award and furthermore, promote their services to our readership of 130,000 executives, MDs, CEOs and Marketers worldwide. In addition, our website has 60,000 visitors every month and a following of 5000 across our social media channels. As our winner, we would like to feature you and your company in our next issue and interview you on your success."
Guess what, it was only going to cost £600 and only another £200 for a personalised trophy!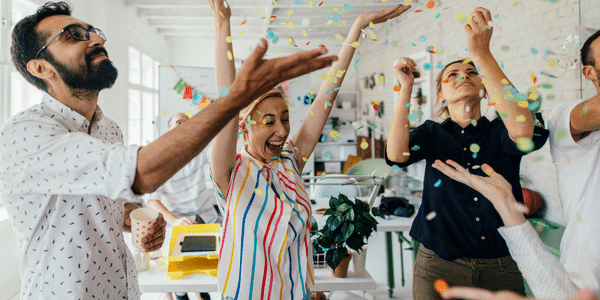 We emailed back letting them know how delighted we were but wondered, given their extensive research, what it was that BlueSky had actually manufactured to gain this fantastic accolade... unsurprisingly, we never heard back from them.
Awards are great - as long as they are real. You can get fantastic ROI from awards. But don't fall for the trick of people trying to prey on your vanity - make sure they are real. In addition to ensuring that the trophies you go for are genuine, it's also best practice to avoid awards that charge you. While anyone can pay for a certificate, not everyone can earn a reputable award – and it's this that will truly make you stand out from the crowd.
The Global Recruiter UK Industry Awards, APSCo Awards for Excellence, National Online Recruitment Awards, North East Business Awards and TALiNT Awards are just a few of the many excellent platforms out there which are available for recruitment firms to enter.
The benefits of winning a recruitment or business award
Being nominated for a business award, or better yet, winning one, is fantastic for a number of reasons. It doesn't matter what size your company is, everyone can benefit from entering. There's plenty to choose from, you can start at local level or compete for national awards, or for industry specific trophies, just find the ones that are most relevant for your firm. Here are some of the benefits you can expect from taking part:
Boost team morale
There's no doubt that your employees will be feeling proud to know that they are part of the winning team (or even amongst finalists) and will be wanting to share this news in their social circles. This will also help you stand out as an employer of choice, helping you to attract consultants to work for you.
And let's not forget that a happy team equates to a motivated one too. There are countless reports on how individuals that are more satisfied in their roles produce greater results. For example, a recent study conducted by Oxford University's Saïd Business School, in collaboration with British multinational telecoms firm BT, found that workers are 13% more productive when happy.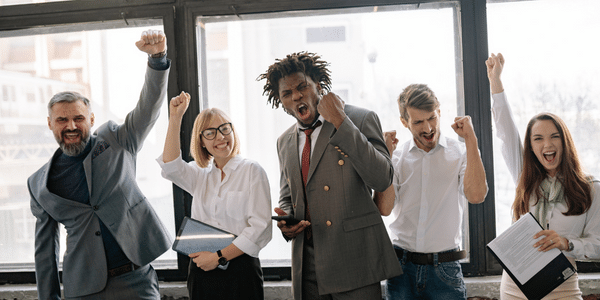 It's great for marketing
While recruiters should definitely be avoiding fake awards, genuine wins can be great for your firm's marketing. Being shortlisted, and certainly winning an award, is something that you can shout about in a press release, on your blog and on social media. Getting coverage in sector-specific publications or in local press will of course help increase brand awareness and promote your company to new clients. And you can maximise PR exposure by updating your marketing materials with the award logo including business cards, website, literature, email and sales material.
Competitive advantage
Get a competitive advantage by taking part in awards. If potential clients and candidates happen to research your company and see that you are an award-winning firm, there's a high chance that they might decide to give you a call instead of the other companies they had considered. Winning or being nominated serves as a strong indicator of quality and trust-worthiness.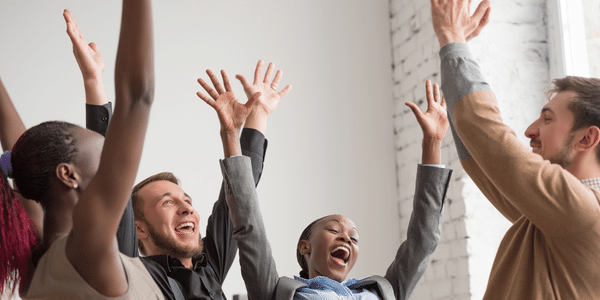 Avoid fake recruitment awards, but get involved in the many great genuine ones
Hiring agencies are spoilt for choice when it comes to recruitment awards. A number of ceremonies are held throughout the year, ranging from smaller events to full-blown galas. Regardless of if you're a newbie or a seasoned pro, you'll be able to find an event and category which is right for you. There's a huge number of awards out there, but not all of them will have kudos amongst your stakeholders. So, be wary when selecting which award to go for. Of course, this year due to the Covid-19 crisis, awards may be conducted in a different way, but I wouldn't be surprised if virtual events are still held.
It's fantastic to be recognised for all your hard work. So get involved in an award and celebrate your successes.
Recruiters, remember, be wary of fake awards. However, If you need help on writing a winning recruitment award submission, get in touch with the BlueSky PR team today.
Originally posted 2017, updated 2022