Make no mistake, getting any fledgling business off the ground is tough, regardless of the founder's skills, experience and level of dedication. And despite the huge potential rewards associated with setting up your own company, it's a sad fact that around half of new start-ups fail in the first five years.
The recruitment sector is particularly competitive. According to Companies House data, over 9,000 recruitment consultancies set up shop in the UK during 2017. That's an average of 818 new agencies being registered every single month. Each of these businesses will need to make important decisions around premises, the software and systems they invest in and the service providers they choose, while ensuring they're compliant and ready and able to trade as quickly as possible. So it's unsurprising that marketing and PR often drops off the end of the 'to do' list.
However even micro-businesses can harness the power of PR and marketing to get their name out there and maximise their chance of success.
When you consider that, according to the Content Marketing Institute, 80% of business decision-makers prefer to get company information in a series of articles rather than an advertisement, the value of setting aside time and resources to build and manage your reputation is clear.
Short term marketing doesn't work. So, put aside a couple of hours or more each week to share your insights through blogs and social media, or to determine if the magazines and websites your potential clients and candidates read are interested in covering your expertise. The press is unlikely to care that you've opened a new office, journalists may well be keen to hear the reasons behind your decision to launch. Has there been a spike in demand for talent in a certain region? Or is there a job role which is particularly difficult to source? And what are the reasons behind this? Remember, journalists aren't interested in what you do – it's what you know that counts.
It may be tempting to concentrate solely on direct methods of drumming up business when you first launch. However, effective PR and marketing enables start-ups to organically cultivate recognition and trust amongst target stakeholders to support wider business development activity.
And at a time when, according to HubSpot, 93% of all B2B buying processes begin with an online search, ensuring that your brand is visible to potential clients is a point that you can't afford to ignore.
Contact us and find out how we can improve your agency's PR.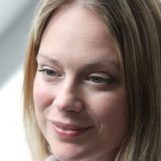 Author: Carly Smith