The last few weeks have certainly been trying times for many of us. As most of the world goes into 'lockdown' in an attempt to tackle the coronavirus pandemic, and the news is inundated with statistics and updates of cases, it can be difficult to remain positive. However, during tough times we see many cases of community support emerge – and there are many of them we should celebrate during this period of difficulty. Here are five uplifting stories which have surfaced from this time of crisis which will help put a smile on your face.
The power of music
Elton John once said: "Music has healing power. It has the ability to take people out of themselves for a few hours." Italy, which is now in 'lockdown' and the epicentre of the pandemic in Europe, is seeing a wave of people utilising the power of music to get through this difficult time. Videos have surfaced on social media showing citizens singing, dancing and playing instruments from their balconies while quarantined. Some individuals have even offered to play DJ sets to help lift spirits.
With concerts, gigs and festivals cancelled, celebrities are also getting involved. Musicians such as John Legend, Chris Martin, Keith Urban and others are giving fans a virtual concert through social media.
Uplifting stories in times of crisis: Sticking together
Following the government's guidance that members of the public who are at least 70 years old should practise social distancing amid the coronavirus pandemic, three elderly women, Doreen, Dotty and Carol have decided to self-isolate together. The trio who are lifelong friends have seen their way through times of hardship together and plan to stick this one out with each other too. They have said that their time will be spent exercising in the garden and watching The Crown on Netflix.
Hotels for the homeless and NHS staff
Another uplifting story which has surfaced during this time of crisis is that hotel beds will be offered to rough sleepers in London to help protect them against coronavirus. As homeless people are significantly more likely to have underlying health conditions than the wider population, this initiative will drastically help them stay safe. Sadiq Khan's office is working with Intercontinental Hotels Group (IHG) to block-book rooms at a discounted rate over the next three months. About 300 rooms were made available last weekend to vulnerable people already known to homelessness charities as part of an initial trial.
Separately, Gary Neville has announced that the two hotels he part-owns with former Manchester United team-mate, Ryan Giggs, will be made available free of charge to NHS workers. Hotel Football will remain fully staffed to offer accommodation to health workers who cannot live with their families due to the coronavirus pandemic.
Blue Skies
With more people working from home and businesses closing down, there has been reduced travel globally. As a result of this, pollution levels are dropping all over the world, and the environment is showing positive signs of redevelopment.
In Wuhan, for example, the sky which is usually dark from air pollution levels, has turned blue. This change has been attributed to travel bans and the pause of factory work.
In Venice, following the reduction of water traffic from boats and cruise ships, residents have noticed that the usually murky waters are becoming clear.
A helping hand to the recruitment industry
Like many other sectors, the recruitment industry has been drastically impacted by Covid-19. Building relationships is crucial for talent acquisition, and many recruiters who would meet in person to do this are now relying on digital technology. To help recruiters out, video engagement platform, Hinterview, is offering 10 free Hinterview licenses to any recruitment agency worldwide for a month. This will allow recruiters to still connect with candidates and clients locally and globally.
The Association of Professional Staffing Companies (APSCo) has also made an urgent appeal to the Prime Minister & Chancellor to recognise, along with other sectors, the vital importance of the professional recruitment sector to the UK economy. The trade body's survey revealed that 83% of recruitment firms said they were considering redundancy of their own staff, prompting APSCo to call for "fast access" to the finances made available by the Chancellor.
If your firm needs any help with its communication strategy during this difficult time, the BlueSky PR team are here to help. We are all working remotely, but you can still get in touch today.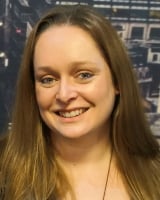 Author: Vickie Collinge