When I walked into work this morning, I could hear giggling before I even opened the door.
Kerry, a Senior Account Manager and Funny News Finder, had emailed us all a link to a story about a new robot author.
The author was created by the team at Botnik, a community of writers, artists and developers who collaborate with machines to create 'strange new things'. They had fed all seven Harry Potter novels through their predictive text keyboard and instructed it to compose a chapter from a new Harry Potter story.
The result is called Harry Potter and the Portrait of what Looked like a Large Pile of Ash and it's well worth a read.
*Spoiler alert*
'"Not so handsome now," thought Harry as he dipped Hermione in hot sauce. The Death Eaters were dead now, and Harry was hungrier than he had ever been.'
Hilarious. But this got me thinking – could robots ever tell us stories?
Google certainly thinks so. As we speak, the company is pouring money into a robot journalism project in which computers will write 30,000 stories a month for local media.
The project will be run by five human journalists, who will use official open data sources to automate reports about health, crime, employment and other subjects.
Despite the overwhelming majority of experts and research suggesting that automated articles would lack the insight needed in subjective topics – for example, imagine the intricacies of a court cases or political matters – it appears that there are numerous companies already operating in this area.
Sure, the work they are producing lacks the finesse of an Economist piece, or the opinion of a Guardian op-ed, but the facts are there and it is readable.
I suppose it depends on what you value when you read the news – are you a facts person or do you prefer stories and opinions? If you are the former, would it bother you if you knew the articles you were reading were drafted by a computer?
Tell us what you think.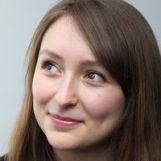 Author: Natalie Bishop