Some business schools that are world-renowned – whether that's the likes of Harvard, Stanford or Wharton – can simply rely on little else than their reputation to attract the world's best faculty, students and corporate partners.
However, for the vast majority of business schools, no matter how good their programmes, initiatives and alumni are, they are operating in an increasingly global marketplace, and one where more and more competitors are entering the market, meaning it is essential to promote exactly what they represent to their target audience.
But how do you separate yourself from other competitors in the market?
Especially when it is likely they also have similar programmes, similar topics their faculty research focuses on, and similar initiatives too. Well, firstly, it is important to identify what your school is particularly good at in comparison to others.
Though a lot of business schools' general content may be similar, many of their focus areas are not. For instance, one business school may have a particularly strong focus on the tech industry, and they teach programmes like a Masters in Business Analytics and an Online MBA, as well as utilising new innovative tech in the classroom, and have lots of researchers looking into new technologies.
Whilst another school may instead have a striking focus on sustainability – many of their students go into this field after graduating, they have programmes that focus on energy or climate change and they have campus initiatives focused on being green themselves.
Schools should look to identify these key aspects and ensure that the topics they want to focus on are actually strong in terms of comparing to the rest of the market. If you want to be known for finance, for instance, then you can showcase fantastic finance faculty, leading finance programmes, and alumni who are entering top jobs at leading finance firms.
Why is compelling brand messaging key to effective PR?
Communication is now faster and more wide-reaching than ever, yet, this also comes with the drawback of dwindling attention spans. Thus, getting your message across clearly has become more difficult. So, in an age where few are willing to accept that what you are providing is actually better or different than others, how can you establish the institution and what you do? It's all about having a compelling brand message.
A compelling brand messaging is a crucial element of effective public relations (PR) for institutions operating in today's competitive global marketplace. Deciding on what that is – usually around two or three key messages – should be at the forefront of your PR and marketing efforts. If your brand message is sustainability-focused for instance, perhaps this would be:
Our sustainability programmes are world-leading and directly impacting the globe now
Our alumni are all going into sustainability focused roles that are having an impact
Our research from faculty is directly applicable to challenging climate change
Once identifying these, you can better ensure media work falls into these categories and this brand message is conveyed. It is important to carve out your niche in the wider field of just 'business' for instance, go deeper that than to be less generic, and more well-known.
Example
One example of a business school that has successfully carved their focused brand approach is Emlyon Business School in France. Despite being one of the most experienced institutions in developing entrepreneurs and creating over 13,000 thriving enterprises in 30 years, Emlyon realised that it needed an approach that speaks directly to the entrepreneurial community in the modern, interconnected world. As a result, the school now focuses on providing lifelong, tailored business education that teaches and empowers individuals throughout their careers in a way that is always relevant to them.
This approach has allowed Emlyon to retain its brand capital while standing out from a large section of the business education "crowd." In a sector where competition is only likely to intensify, business schools and universities must consider unique messaging and positioning to differentiate themselves and appeal to their target audience effectively.
Often however, business schools can be stuck in their own bubble, and struggle first to identify exactly what their leading brand proposition is in comparison to other schools, and then how to create brand messaging around this to share with their key target audiences.
That is where external public relations agencies who have a vast knowledge of the business education sector, like BlueSky Education, come into play. Not only can we identify the attractive aspects of one business school in comparison to others, due to our leading industry knowledge, but our PR consultants are then able to identify the messages that convey this best, and have a real impact on their intended audience.
In conclusion, compelling brand messaging is a critical aspect of effective PR in today's fast-paced and competitive environment. By employing a focused brand approach, institutions can establish messaging that resonates with their target audience and sets them apart from their competitors.
Originally published November 2016, updated April 2023
---
---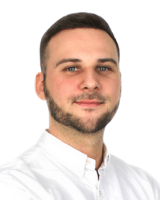 Author: Peter Remon
Peter achieves prominence for clients across a breadth and depth of significant publications, from trade specific media like International Finance Magazine and QS TopMBA, to national and international goliaths such as Handelsblatt, Le Monde, US News and World Report, and the Financial Times. He also writes under his own name for key publications such as HRZone, Medium and Data Driven Investor.