You've spoken with your client and clued yourself up on the topic at hand, you've devised an appropriate strategy for press activity, you've created an effective pitch and researched the most appropriate press outlets and, finally, you've got the journalist to give your client the go-ahead. Job done, right?
Wrong.
Media advice: Managing the interview process
Though we're told time and again that the difficult part of the job is getting your client in front of a journalist, in reality that is only half of the battle. The really tricky part, sometimes, is keeping the journalist interested in what your client has to say once they're there.
Just because a journalist has decided to speak with your client or has welcomed a written comment from them, there is no guarantee this will result in a piece of worthwhile press coverage.
So how can you ensure you can get the most out of the opportunity in front of you? What essential actions should you take once a journalist says "yes"?
1. Get all the details:
Before you approach your client you should first establish exactly what the journalist is after. How would they like to carry out the interview? What is their deadline for receiving comment? What is the word count for the op-ed you've proposed? If it's a telephone interview, when are they available to speak? And, what exactly are they looking for your client to discuss? Do they need images? By clarifying these details from the outset you can approach your client armed with all the necessary information and avoid any potential problems further down the line.
2. Prepare your client:
If your client is unprepared or nervous it is likely their discussion with the journalist will not go smoothly – leading to unsatisfactory results all round. Not only will your client be unhappy with being put in an awkward position, the journalist will not enjoy having their time effectively wasted. Ahead of an interview, it is good practice to discuss with your client what is required of them, the key points they need to cover, and ensure that they are entirely comfortable and happy to go ahead.
3. Manage yours/your client's time:
If you have committed to a deadline it is absolutely essential that you're able to meet it. Ensure that you client knows that the deadline is non-negotiable and is able to answer the press request in a timely manner. In the unfortunate event of your client being unable to do so, for whatever reason, you should let the journalist know as soon as possible so that they can make alternative arrangements. Do not leave it until the last minute. If you are able to help solve the problem (perhaps your client's colleague can step in at the last minute) it is always good to offer the journalist a potential solution to consider.
4. Follow-up:
Once the article has been submitted, the interview has been completed, it is good practice to follow up with both your client and the journalist to ensure all went smoothly. With the journalist, make sure they have all the information they need. Both parties will be grateful of your consideration and thoroughness.
However, in chasing up the resulting press coverage there is a fine line between keeping in touch with a journalist and nagging. Asking once or twice is fine, but do not hound journalists for press clippings of your client's coverage. Many journalists (particularly freelancers) are not in control of when articles will be published and may have no further information to share – not to mention they'll be working on their next piece! Do your own research, read the publication and/or use monitoring services to keep an eye out for the article.
Remember, it's not just your client you need to satisfy but the journalist too. Providing useful content in a timely manner on a consistent basis demonstrates that you not only understand what the journalist's focus is but you are well aware of their needs.
To find out more directly from a journalists perspective, download the latest edition of Wildfire.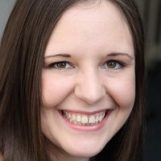 Author: Kerry Ruffle