Decision-maker: "Tell me why PR matters."
PR professional: "It's ESSENTIAL. IRREPLACABLE."
Decision-maker: "But, why?"
PR: "It's fundamental to the success of any organisation."
Decision-maker: "Okay. But, why?"
PR: "Well. Erm…"
Reading that interaction, you probably wondered 'What kind of PR isn't able to communicate the value of their own craft?'
Shocking as it may seem, there are some out there – whether working in-house or via an external consultancy – that find it difficult to truly articulate that value.
Is that understandable? After all, PR can be an awkward discipline – it can be hard to pin-point exactly what it means, where it begins and ends, and how it fully affects the organisations that leverage it.
But being able to communicate to those who influence the decision-making process as to why PR matters is crucial. So, the next time someone asks you why PR is important, here are three key reasons: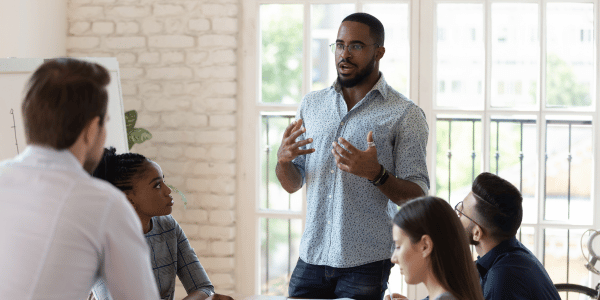 1. Through PR, you can shape the narrative
When people ask me what it is exactly that I do, I often say something along the lines of 'I help organisations to shape how they are perceived by the world around them.'
A somewhat broad description of the work of a PR, nothing in the above statement is untrue. Far from it: as PRs, we work to foster a healthy relationship between the organisation(s) we represent and all of its stakeholders by shaping how our organisations are understood.
In other words, we craft the narrative that is told about that organisation.
Ensuring that what is said about your organisation is effective, accurate and aligns well with its strategic goals is a necessity to broader success.
And, in a world that is constantly changing, and one where proverbial spanners can be thrown into the works at any time, swiftly responding to those developments with a well-devised PR/communications approach is always a wise course of action.
Without a well-oiled PR machine on-hand, however, that might just be impossible.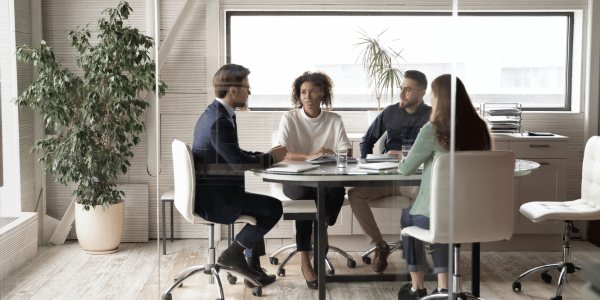 2. PR can be used to support sales goals too
Just like marketing, PR – when leveraged effectively – is a great tool in supporting sales efforts.
As mentioned, via PR, you can get ahead in shaping the narrative that is told about your organisation and its services. As such, this narrative can be formed to support conversion: readers will digest content about your organisation and then, in turn, seek out to invest in those services. So if you're responsible for increasing applications to a degree programme at a university, for instance, then PR efforts that generate compelling media coverage can help drive those applicant numbers upwards.
Now, that's not to say that PR alone can replicate the effects of a sales department – nor does it mean that you should be assessing the value of PR through the lens of sales. But, when used alongside marketing and broader sales efforts – both of which should also be looked at as forms of strategic communications – PR plays an important part in supporting sales.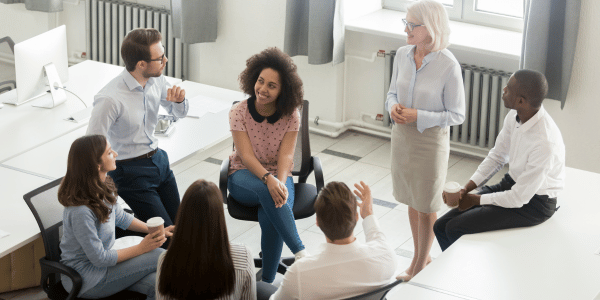 3. Without PR, you'll simply fade into the background
As discussed thus far, PR does a number of things: it helps organisations determine their narrative, and it serves to bolster sales efforts. But, arguably most importantly, it enables organisations to distinguish themselves from their competitors.
When, at a glance at least, you're one of a number of providers offering the same services to the same customers, standing out can be a challenge.
It's through PR that your organisation can truly brand itself and, in doing that, set out how it's different from those around it.
In a marketplace that has never looked more highly saturated, standing out from the crowd has never been more important. As organisations continue to morph and adapt to stay one step ahead of the rest, communicating those points of difference is essential.
After all, it's not enough to be better than the rest if the world doesn't know you are.
PR is the mechanism by which your brand can stand out.
---
PR could always be an awkward subject – as many reading this blog will know all too well, it can be hard to define and measure – and, as such, it can be tricky to communicate its value. But the uses of PR are endless. I'd argue that organisations really cannot excel without it. Many have tried. Many have failed.
So, for any PR professionals reading this, the next time you're asked why what you do matters, you'll have three key reasons to rattle off.
If your business school or university is in need of PR support, or you'd like to know more about what BlueSky Education can do for your brand, contact us today.
---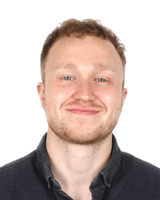 Author: Jonny Stone
Jonny delivers impactful PR results using an evolving network of essential media contacts, from national newspapers like Forbes, The Guardian, the Financial Times and The Telegraph, to specific trade editors such as PIE News, QS Top Universities, We Are The City and University World News. He is committed to helping more ambitious institutions reach international media goals.