In the world of public relations, buzzwords can come and go faster than you can say "press release".
It can feel like new terms are constantly being created, promising to revolutionise the way we communicate and engage with audiences. However, amidst the ever-growing jargon, there are a select few buzzwords that do truly deserve our attention.
Let's delve into some of the PR buzzwords that are not just trendy phrases, but hold genuine value and can make a meaningful impact on your communication strategies:
Authenticity
The media – online, print, social or otherwise - is full of meticulously crafted marketing messages and perfectly polished corporate statements, but authenticity in your communication can help break through that noise.
Authenticity is not just a passing trend but a fundamental principle that can shape the way institutions communicate and engage with target audiences. This involves transparent and genuine communication that your target audience connects with on a deeper level. In an era where the public is increasingly sceptical of traditional advertising tactics, they crave a more authentic connection with organisations and institutions.
For higher education institutions, prospective students want to hear the true stories and experiences of current students and graduates who have studied at your school. They also want to know what your school stands for in regards to values and purpose.
By embracing authenticity, you can foster real relationships with prospective students and academics, as well as journalists and the media. PR efforts rooted in authenticity can more easily leave a lasting impression in a crowded media environment.
However, authenticity cannot be manufactured or faked. It requires dedicated commitment to honest transparency and consistency, being open and honest about your school's journey, values, and challenges.
Incorporating authenticity into your PR strategies can be a transformative endeavour. From sharing honest testimonials to crafting authentic storytelling that resonates with your target audience, authenticity can bring your institution's communications to life.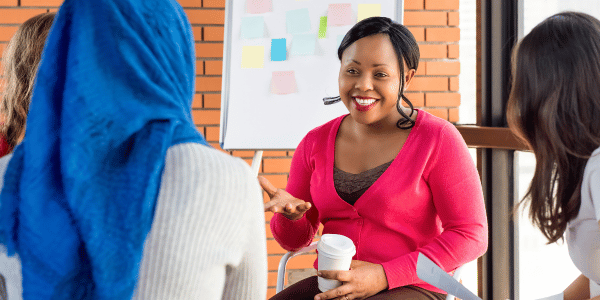 Storytelling
Speaking of storytelling, humans have been telling stories to connect and share knowledge for thousands, perhaps tens-of-thousands, of years, through cave paintings, music, spoken and written word. Storytelling is part of human nature.
Today, stories are still at the centre of everything we do. From stories we share with our friends and family, to anecdotes we tell colleagues at work, stories help us build connections and meaningful relationships.
We are wired to connect with stories on an emotional level, making storytelling an invaluable tool in capturing attention and fostering engagement. According to research, we are actually more likely to remember a fact when it is part of a story. This is important in PR and communications because PR storytelling isn't just about attracting the attention of the media but also sharing information in an engaging and thought-provoking way that will last in the memories of the readers.
In a world inundated with information, through the art of storytelling, PR professionals can create narratives that captivate a target audience and inspire action, leaving a lasting impression. Whether that's crafting interesting academic research into an easily understandable press release or article, the story of a graduate using skills from their programme to better the lives of others, or the student who defied all the odds to pursue the course and career of their dreams.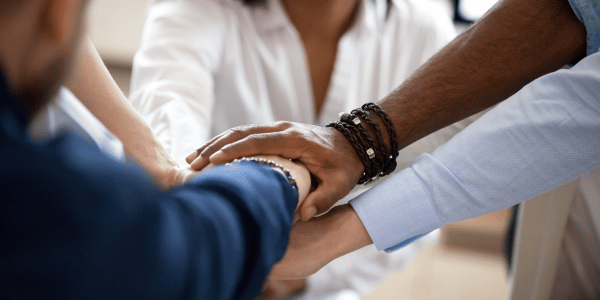 Advocacy
As head of the institution, it's impactful to have the Dean speak about your school publicly. However, an institution shouldn't solely rely on the voice of the Dean as the voices of students, alumni, programme leads, and academics are important too. Advocacy is about empowering individuals to become ambassadors for your institution, voluntarily sharing positive experiences and spreading the word to others.
This buzzword is particularly important to take into account if your goal is to boost applications from a certain country or for a certain programme. When genuine advocates share their stories and recommendations, their words carry credibility and authenticity – there's that word again - as the individuals can speak on what the school itself is truly like.
The key to fostering a community of advocates lies in cultivating strong relationships with your alumni, students, and academics. For example, particularly for alumni advocates, make sure you stay in regular communication with them. After graduating, maintain a connection through email, social media, etc., so they know they are still part of the community after they have graduated and physically left your institution.
This makes it easier to source testimony from them in future if needed, whether for media, rankings, or course brochures. By staying in contact, this also helps you understand how your alumni are doing after graduation.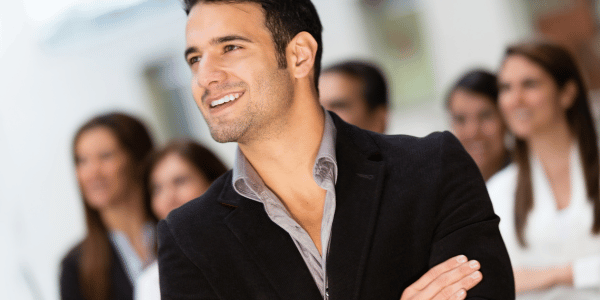 Thought Leadership
In today's crowded and competitive media landscape, establishing thought leadership has become a critical component of successful PR strategies, representing the pursuit of becoming a trusted and influential voice within a specific industry or sector. It involves contributing valuable insights, expertise, innovative ideas and actionable recommendations, enabling an individual to position themselves as an industry expert and go-to source of knowledge.
Thought leaders are also seen as authoritative figures, guiding industry trends and setting the agenda for discussions and debates. By establishing authority and influence, thought leaders can make a lasting impact, driving change, innovation, and progress within their industry.
---
Trending PR buzzwords may come and go, but there are certainly some terms that truly deserve our attention. Authenticity, storytelling, advocacy, and thought leadership are powerful concepts that can elevate PR strategies and lead to tangible results. By incorporating these buzzwords into your PR and media plans, you can enhance and elevate your institution's media presence.
For more information on how we can help you build your school's international media exposure, get in touch today.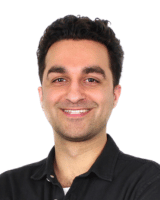 Kyle is experienced in working with leading institutions in far-flung corners of the globe, from London to Kazakhstan. His client list features the likes of the London School of Economics' Department of Management, ESMT Berlin, BI Norwegian Business School, Nazarbayev University, and many more around the globe.