Science press aims to provide coverage on current scientific research and findings which are often especially relevant to current news and trends, from increasing natural disasters and climate change to public health and the psychology of modern life; there are always scientific topics out there that the public love to read about. A widespread discipline, science press can specialise in different areas such as biology, chemistry, health, sustainability, and medicine, just to name a few.
Scientific projects and research are great for securing coverage for clients in science press as many institutions have amazing research into the sciences ranging from biology and chemistry to physics and even geology. Exhibiting this research in the media allows an institution to display the expertise they have, the research disciplines they excel in, and any interesting projects they have contributed to.
Here are some tips on how to secure coverage in science press:
1. Do your research
Scientific research will be filled with hard-to-understand scientific knowledge and language. When writing a press release, pitch, or article on this research, make sure you understand what the research findings are actually saying. It's not going to do wonders for your credibility, reputation, or success to pitch research to a science journalist when you have in fact misunderstood the findings. In these situations, it is probably best to have a phone call with the researcher so you can hear them explain the research and findings, and ask any questions you have. This will ensure any pitch or press release you send to journalists is factually correct.
2. Take the audience into account
Make sure you are familiar with the outlet's audience and their style of writing. National outlets that cater to a wider, more general audience require information from research to be made more accessible and not include overly complicated scientific jargon. However, some science-focused outlets will cater for an audience with a greater scientific knowledge and interest and may therefore require their articles to include very scientific language and terminology. They don't want their audience to feel patronised by what they are reading.
3. Be interesting, quick, and relevant
Scientific research is full of incredibly interesting findings that are relevant to what we are hearing in the news, reading in the papers, and even tweeting about – how climate change is impacting our future, advances being made in medicine, and how modern lifestyles are affecting our health. Asking your institution or client to provide you with fascinating research is a must, but ensure the research is relevant to the specific outlet you're pitching to. Science outlets, such as Science magazine and New Scientist, are primarily interested in cutting-edge research that has been conducted on human participants, whereas Sustainability Matters wants projects that focus on the environment and sustainability.
Scientific research can quickly go out of date and become irrelevant as science is constantly changing – findings are being proved, disproved, and built upon daily. One moment scientists are telling you to eat five fruit and veg a day, the next it's 20, then back to five. New research findings should be pitched as soon as possible to journalists before it becomes old news or new contradictory findings are released. If it's brand new research with fascinating findings, then a journalist is far more likely to say yes to your pitch.
4. Science and tech
Technology is massive in the media at present and in recent years has moved into mainstream news due to AI, machine learning, and robotics becoming heavily integrated into everyday life. Technology is just one area of science that can be heavily connected with other scientific disciplines, and these can be brought together to make pitches even more enticing for science press; for example, how neurological research, AI and robotics are being used to accelerate stroke recovery or how nanotechnology is being used in the fight against cancer.
5. Science experts
This scientific research is being conducted by researchers who can be put forward as spokespeople to provide expert comment in their field of expertise or op-eds on their research areas. This demonstrates that your institution is made up of credible experts and makes journalists aware that your faculty can always provide useful comment for their outlets. Journalists may even think of them when writing an article in the future.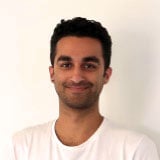 Author: Kyle Grizzell