In the fast-paced world of public relations, where the news agenda evolves rapidly, professionals often find it challenging to keep up with an ever-changing landscape. Nonetheless, planning in PR is crucial to success! By developing a comprehensive PR plan, you can effectively navigate the media environment, align your messaging, and capitalise on opportunities. And a PR plan does not have to underscore every last detail! In fact, in such a dynamic world, being adaptable is a huge advantage…
Step one: Direction
First and foremost, a well-crafted PR plan provides a strategic roadmap. It is always useful to have goals in mind, and PR is no exception. By planning with an objective, such as sharing research or increasing website traffic, you can better prepare what messages you want your PR efforts to highlight.
Then defining a target audience helps PR and communications professionals like you to identify the most relevant outlets and publications you need to secure coverage in to reach the goal. By understanding the audience that would be most interested, in say a new green initiative you are launching, professionals can tailor the messaging and select appropriate media platforms. When promoting sustainability initiatives, outlets such as Reuters, BusinessGreen, or Sustainability Magazine might be ideal choices; pitching to outlets that do not prioritise sustainability issues may not get as many results.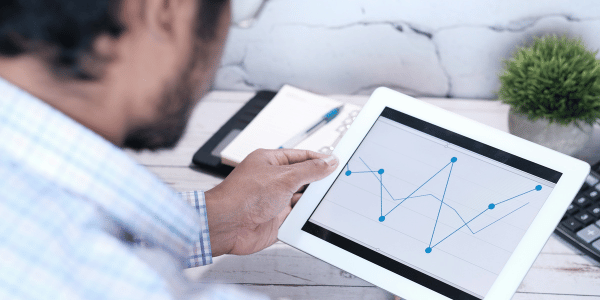 Step two: Relevance
Moreover, PR planning helps you stay up-to-date with the constantly evolving news landscape. By monitoring current events and trends, you can identify opportunities to contribute valuable insights or perspectives. Even if a professor's existing research doesn't directly align with a hot news trend, having planned comments or narratives that you and they are keen on sharing beforehand can enable both of you to provide relevant and meaningful contributions. This proactive approach ensures that your organisation remains part of ongoing conversations, maintaining its relevance, whilst also still sticking to your strategic goals.
For example, a writer at BBC was looking for comment on the importance of going 'above and beyond' for work. A professor from King's Business School, King's College London, did not have specific research or conclusions that pointed to the angle the article was going in, but by planning the comments based on their expertise ahead of their interview with the journalist, the professor was able to make valuable insights and contributions to the piece. Thus, instead of missing out on what was a fantastic opportunity, King's Business School received a note-worthy piece of coverage by having planned ahead.
Step three: Organisation
While the news agenda can change quickly, there are some events which we can expect to see in the headlines annually or on a repeated basis. Whether that's a UN COP meeting, a general election, or an internationally recognised day or month like Pride month, having a PR plan can mean that you are set to go when these come about.
For example, one we annually work towards is Earth Day, because it allows a lot of business schools, universities and organisations that we work with to talk about sustainability, a key area of importance for many applicants, students, and journalists today. By preparing content, articles, pitches and potential interviewees, we were able to secure media coverage for our clients including this one in Forbes. A PR plan or calendar would help you arrive to these days organised, and journalists will appreciate this; especially if you are able to instantaneously pass on commentary or research, and then you are more likely to have success in your efforts. And less likely to be overwhelmed! There are so many national holidays, and specific international days of recognition, that having a PR plan simply helps in managing them all and prioritising which ones are most relevant.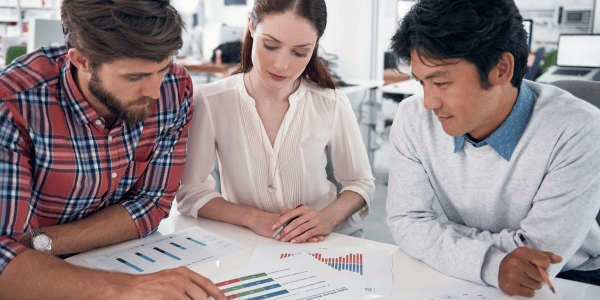 Step four: Consistency
Finally, a well-executed PR plan keeps messaging across all levels consistent. There are always multiple stakeholders involved: from consultants to Heads of Comms, Professors and Deans. Having that PR plan can serve as a 'guidebook', and makes sure that everyone is aware of the goals in place, and is clear on the correct approach. For universities and business schools, it aligns messaging across departments, ensuring consistency, avoiding conflicting statements, and creating a synchronised approach. Consistency is vital for maintaining credibility and building trust with the target audience, as well as preventing any blunders or diverging opinions which do not share the right messaging.
PR success often hinges on careful planning. A skillfully crafted PR plan provides invaluable direction, enabling professionals to focus on the right target audience and outlets. This approach helps organisations stay in tune with the ever-changing news cycle, allowing them to take part in relevant discussions and amplify their visibility. Moreover, PR plans foster consistency among stakeholders, forging a unified voice and building trust with the audience. Luckily, you're not expected to do this on your own! Get in touch to see how we can help.
---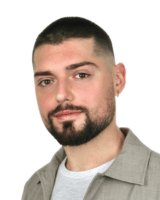 Author: Alexandre Lopez
Having studied at top institutions including Sciences Po, City University of Hong Kong, Oxford Brookes University, KIMEP University and having completed his Masters at the University of St Andrews, Alex's insider knowledge means that he genuinely understands the inner workings of universities and higher education institutions. Alex has won awards for his academic writing and is fluent in both English and French, and proficient in Spanish.