In the world of education PR, you'll often be bombarded with story ideas for the media. Perhaps you have been given a research paper, or an academic has an opinion they want to voice in the media. The trick is in knowing what will work best with the media to secure not only a high volume of coverage, but also coverage in top tier publications. Some stories will have aspects to them which will lead to hundred upon hundreds of features in national and local press, while some will be perfect for securing international coverage, from Germany to India.
Here are some examples the BlueSky team has worked to secure:
1. A research paper from Nazarbayev University looked into the health benefits of mare's milk, reviewing previous work into the scientific structure of mare's milk and how it compared health-wise to the more commonly consumed cow's milk.
The research found that mare's milk had a number of health benefits which were not found in cow's milk. A press release on these findings led to number of articles covering the research including The Daily Mail, one of the highest-read publications in the UK with an online circulation of over 358 million readers. It also featured in The Times, which has a circulation of more than 4 million, and The Financial, a daily newspaper published in Georgia, circulating 10,000 printed editions a week and 30,000 visitors online. This story also featured in trade publications on travel and food including Food and Drink Technology and The Travel Magazine.
This story works successfully in the media as it is an interesting topic due to the oddness of it, essentially asking 'should we be drinking horse milk instead of cow's milk?', which helps to grab the attention of the reader. Also, the emphasis on the research coming from a Central Asian university and based on Eurasian cultures helped pique the interest of the Georgian publication.
2. Another interesting topic involved a technological development almost straight out of a sci-fi novel, featuring Imperial College London being the first in the world to offer their business students lectures led by holographic professors.
The holograms are able to engage with students in real-time, responding to reactions and taking questions via a camera link as if they were in the same room despite the professor actually delivering the lecture in, what could be, a completely different country.
This story led to a vast amount of coverage in more than 200 publications including local and national press, as well as top tier trade publications, such as The Financial Times and The Telegraph. The Financial Times are a well-respected newspaper reporting on business, finance, and economics with an online circulation of more than 18 million, while The Telegraph is a popular UK newspaper with an online circulation of almost 99 million. Stories like this are not restricted to simply UK coverage, with features in international publications including Business Ghana, BBC Vietnam, and Computer Sweden.
This story worked well as it was an incredibly interesting and relevant topic; technology is improving every day and permeating into every aspect of life, especially education. And the idea of having holographic lectures is a futuristic sci-fi concept which is almost outlandish to consider, so grabs the attention of most people.
3. Another story that was successful in securing coverage in UK as well as international press included research from UCL School of Management on the benefits and downsides of being considered handsome in the working world.
This research found that handsome men were more likely to be hired for collaborative workplaces, such as R&D, due to people assuming handsome men are more competent. However, they were also less likely to be hired in competitive workplaces, such as in sales. This was because the good looks signalling competence was seen as a threat in these work environments. This story led to coverage in The Guardian, The Telegraph, The Independent, and even Today Online in Singapore, just to name a few.
This story involved an interesting and easily accessible research finding that almost all people would be interested and intrigued to read about. The fact that there are downsides to being considered handsome could also be considered shocking news; the type of news that is probably most successful leading to this story being covered by lots of internationals outlets.
These are just a few examples of what stories work with the media to secure high quality coverage in publications all over the world, so take some PR lessons from your competitors and see what works for them.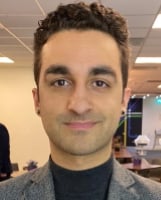 Author: Kyle Grizzell