Like Britain's once ice-blanketed countryside, the state of the UK media landscape is always evolving. Polar bears no longer prowl the Scottish Highlands and town criers screaming "hear ye! hear ye!" have become a scarce novelty.
Today, British newspapers such as The Guardian and The Financial Times attract readerships around the world. With its motto "to educate and entertain", the BBC is the oldest national broadcaster on Earth, founded over a century ago.
Success in British media means developing a thorough understanding of these publications, how they operate and what journalists writing for them look for in the stories they cover. To aid in this endeavour, Muck Rack published a study into the state of journalism in the UK in 2023.
Based on a survey of 162 journalists in Britain and Northern Ireland from 4th January to 6th February 2023, the research provides a number of tips for PRs looking to reach target demographics in the UK. While the researchers are clear their conclusions are neither universal nor set in stone for British journalists, they do provide some useful tips.
Trends and concerns for UK journalists
Most UK journalists work in either print or online media. 47 percent of respondents said they covered both formats and 39 percent said they only worked for online publications. However, other types of content were well represented too, with close to a third indicating they produced podcasts and newsletters.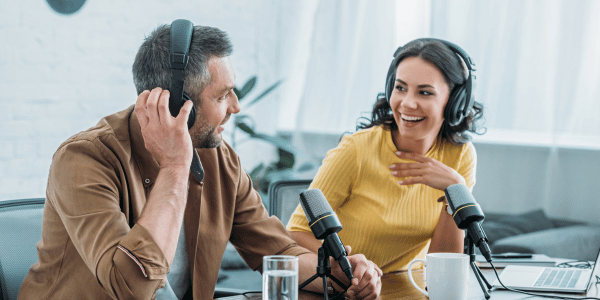 At BlueSky Education, we find that many top-tier media outlets tend to publish in a variety of formats, allowing journalists to occupy several roles. For instance, The Economist is a highly-regarded international British newspaper which publishes in print and online. It also has a thriving collection of podcasts – you might recall 'The Prince: Searching for Xi Jinping', launched in September 2022 – and a YouTube channel.
This multi-disciplinary approach carries over into the beats journalists cover. Muck Rack finds that most UK journalists report on up to three beats each, with the most popular being politics and entertainment, covered by 37 percent and 32 percent of respondents respectively. The least popular are consumer electronics and fintech, each of which was only of interest to 4 percent of those surveyed.
In terms of the challenges facing the industry, Muck Rack finds that UK journalists are most concerned about the spread of disinformation and lack of funding. Both of these issues are at the forefront of journalists' minds in every country Muck Rack conducts surveys in. But among the British press, media literacy and pay-for-play content (undisclosed payments to run certain stories) were less likely to be cited as worrying trends.
Trust in traditional media outlets is often discussed. In Britain, Muck Rack finds most journalists believe trust in their work has stayed the same over the past year. Just over half of respondents were of this view, with 26 percent saying they believed the general public had grown more trusting of their reporting, leaving 20 percent who felt distrust was increasing.
The impact of social media
A large number of UK journalists predict short-form video content and podcasts will grow in popularity in 2023. Muck Rack finds 45 percent of surveyed journalists believe platforms like TikTok will continue to expand and 25 percent expect podcasts will grow in popularity. According to Statista, TikTok had 23.38 million users in the UK in 2022, around 35 percent of the entire UK population.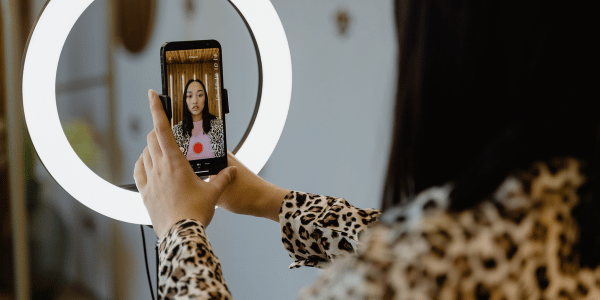 For this reason, Muck Rack reveals that more UK journalists plan to spend time on TikTok this year than their counterparts in other countries. This is an important take away for PRs and their clients. While it is important to have a strong, up to date presence on websites like LinkedIn, which 31 percent of journalists said they would be surfing more regularly this year, if large numbers of them are paying more attention to platforms like TikTok and YouTube, it's important to make sure you have high quality content in these places too.
Keep in mind that 50 percent of UK journalists say they will consult a company, business school, university, etc.'s social media profiles while writing a story, according to Muck Rack. Another 40 percent will sometimes take a look at your social media presence, leaving only 10 percent who view it as unimportant.
Of course, notions that journalists are jumping ship on websites that have been cornerstones in their online social networks for years is false. Twitter (or X) is still viewed as the king in this domain by 82 percent of those surveyed by Muck Rack. 27 percent said LinkedIn was most important to them, while 26 percent picked Facebook. So, work out which platform that journalist spends most of their time on and connect with them that way. One of our top tips for figuring this out is by checking their posting history.
How to pitch to UK journalists
The most important thing to understand when pitching to journalists in the UK is the volume of articles they get through each week. British journalists are more likely than their counterparts in other countries to write upwards of 11 articles per week, Muck Rack finds. Especially when dealing with top-tier publications, PRs should expect tight deadlines that are non-negotiable.
Intense time restrictions factor in to British journalists preferring to receive pitches by email. 93 percent of respondents told Muck Rack they wanted to be pitched to one-on-one, meaning no copying in a bunch of their colleagues, and 78 percent said they prefer pitches before noon.
Being concise is critical. 87 percent of journalists want pitches that are 300 words or less. 68 percent preferred them to be 200 words or under. As a good rule of thumb we recommend at BlueSky Education, if you have to scroll down the email to read the whole pitch, it's too long.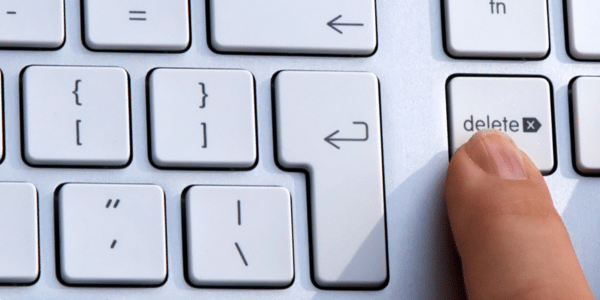 Just over half of British journalists don't mind which day you pitch to them on. Of those who do, 19 percent expressed a preference for Monday. Limited follow-up emails are acceptable, with 55 percent saying they think one email chasing a pitch is ideal. Be aware that sending more than this might put the journalist off opening any of your pitches in future. On the other hand, it might be what's needed to get their attention. Consider a few things when judging this, such as any experience you might have working with the journalist on past stories and the volume of articles they have to get through each day. Trade publications are more likely to be amenable to two or three follow-ups, but for journalists at national newspapers, it's usually better to play things more cautiously. A three-to-seven-day window is best between the pitch and your first follow-up, according to Muck Rack.
So, you know when and how to pitch, you know to keep it short and sweet. But what to include? Pitches that are connected to prevalent topics in the British media are the most shareable, 65 percent of journalists agree, and 79 percent told Muck Rack they are more likely to cover stories that are pitched to them as exclusives.
However, in culinary terms these would be the spices that add a little extra to your meal. The main meal is the opportunity or story you are offering. Who can the journalist speak to? What statistics and infographics are you offering? How reliably sourced was your research? 79 percent of UK journalists agree that academic experts are a reliable source of information. 65 percent view CEOs as reliable, 20 percent say the same about social media influencers, and 15 percent about bloggers. This makes the UK media an ideal place to pitch business school professors and alumni to, many of whom also have experience as CEOs and startup founders or co-founders.
At the heart of your PR efforts, make sure you have the right team of spokespeople. Ultimately, everything else is about tweaking the odds in your favour, but that solid basis is essential.
If you want to learn more about how we can help you achieve your PR goals in British and international media, contact BlueSky Education today.
---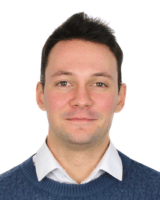 Having developed his craft as a writer under the guidance of world-renowned novelists, poets and playwrights, Jamie has also spent a couple of years as a content writer for a primarily American readership, with over 150 articles published under his name.