As we begin to look beyond the COVID-19 crisis and towards what the future holds for higher and business education, one thing is clear: online learning is going to play a huge role.
With the outbreak of the coronavirus pandemic forcing universities and business schools all over the world to close, courses and programmes had to quickly be moved online in what was meant to be a temporary measure.
However, already we're seeing institution after institution moving all-online for the foreseeable future, or at least for the next academic year.
Now, whether as a COVID-inspired initiative in order to keep students learning in a socially-distanced world, or as a strategic move to encourage applicants on the other side the planet who don't want to uproot their lives to travel and study at your school to apply, there is no doubt that online learning is well on its way to becoming the new norm.
And for many, that sounds like a pretty scary notion – the idea of all classes being taught virtually, where students are expected to learn via dodgy PowerPoints and endless Zoom calls.
In reality, however, online learning is so much more than all of that!
That's why it's so important that universities and business schools demonstrate the value of online learning. And the best way to share that message is through PR.
Future applicants, as well as current students whose classes have been moved online for the next year, want reassurance that they're still going to receive the highest standard of education available.
So, how do you demonstrate the value of online learning to future and current students using the media?
Institution/Faculty Expertise
One of the best ways to demonstrate the value of online learning is emphasise your school's understanding of the subject.
This can be done in a number of ways – from sharing your schools incredible innovations in the Edtech world through a well-written press release, to arranging interviews between the key faculty responsible for these online courses and the wider media.
In doing this, you're reaffirming the quality of the online programme that your institution offers by way of reaffirming the quality of faculty you have in that sphere.
Here's a great example:
When Imperial College Business School became the first educational institution in the world to offer their students lectures via hologram, the BlueSky Education team was on hand to help share the news with the global media.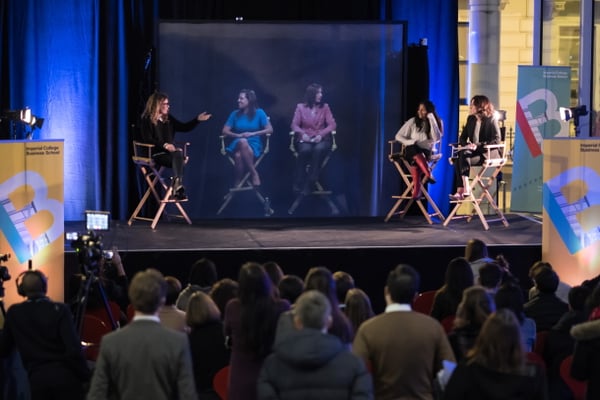 Imperial wanted to ensure that the benefits of implementing this kind of technology into students' learning experience was highlighted and understood.
We created a highly effective press release, alongside setting up a number of interviews between their Edtech guru, David Lefevre, and the wider media. The press release was featured in over 240 media outlets across the world within the first three days of release, from the Telegraph to Poets & Quants, the UK to Brazil.
Through an effective press release and a number of interviews with the one of the key figures responsible for this innovation, we were able to demonstrate the value of Imperial College Business School's Edtech team, and in doing so reaffirm the institution's place as a world-leading innovator.
This reputation has endured throughout the years, with some of the world's best students applying to Imperial, many to the online programmes.
Student and Alumni stories
Alongside emphasising the expertise of your institution and faculty in the field of online learning and Edtech, another great way to demonstrate the value of online learning is through your students' stories.
Generally, when it comes to encouraging potential applicants to apply to your school's programmes, online or otherwise, positive reviews from current and former students is arguably the most powerful tool available to your institution.
This is because their comments act as a legitimate, and therefore trusted, endorsement. It's all well and good the individual responsible for the programme, or the Dean, telling applicants that the course is great – but they have a clear stake in them applying there.
But the student or alum endorsing a course, or the school more generally, has nothing to gain from encouraging other students to enrol at your school. Not to mention, they're someone who until only recently was probably in a very similar situation to those applicants and so exists as a proof of what can be achieved when studying at that university or business school.
When POLIMI Graduate School of Management were looking to create a buzz around their Online EMBA, BlueSky knew that the best way to create some media attention was through sharing some student stories.
We pitched out one of POLIMI Graduate School of Management's students, Giuseppe Stefanetti, an Italian scientist working in Boston as a Principal Investigator and Research Fellow in Microbiology and Immunobiology at Harvard Medical School, while also studying on the online EMBA at POLIMI Graduate School of Management.
Giuseppe was able to share his story with QS – a leading publication in the education sector – in which he mentioned that one of the main benefits of studying on the online programme was that he could connect with his Italian roots while still living and working in Boston, USA.
Through articles like this, schools are able to provide real evidence for potential candidates of benefits of online programmes – such as being able to study without disrupting your work life, or being able to undertake these courses from the other side of the globe.
I have no doubt that as we continue to move into a world of online learning that many people who were sceptical at first will come to see the real benefits of virtual programmes. I'm also confident that much of this change in attitude will come from the work of PR and comms teams at universities and business schools sharing their faculty's amazing Edtech expertise, and their students' incredible online learning stories.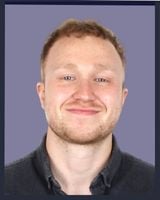 Author: Jonny Stone