A once-held, later debunked belief in the Western world is that, in traditional Chinese, the word 'crisis' is made up of two other words: 'danger' and 'opportunity'.
Now, to be clear, this isn't strictly true. The word 'wēijī' (crisis) can indeed be broken down into 'wēi' + jī' – the former, on its own, meaning 'danger', and that latter, in some contexts, taken to mean 'opportunity'. But, the idea that crisis in traditional Chinese can mean both danger and opportunity at once, is, alas, a myth.
So why did/do so many people fall for this fallacy?
Well, because it touches on a core truth: opportunity comes in many forms – crises included. And, when looking specifically at PR and media relations, this is no less true.
But, with the awareness that even in the bleakest of situations resides opportunity comes the responsibility to be able to capitalise.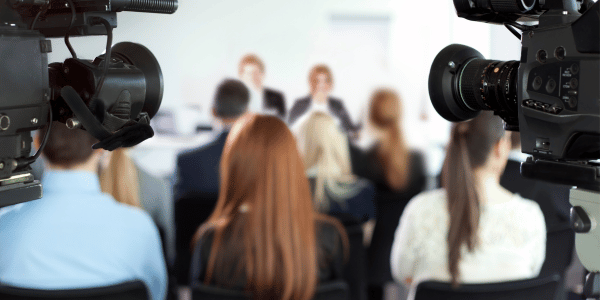 The know-how and skillset to navigate and make the best of a PR crisis are, without doubt, essential tools that every communications department must be armed with at all times. So, with that in mind, below are a few simple things you need to know when facing a PR crisis:
Availability/responsiveness is key
In times of crisis, you need to be ready and willing to answer questions, defend your position and provide comment that'll support your efforts to shape the narrative being told about your business school at a moment's notice.
Responsiveness is always important in media relations – you cannot expect the media to work to your schedule – but when things go wrong, making sure your spokesperson is available to engage in PR activities is crucial.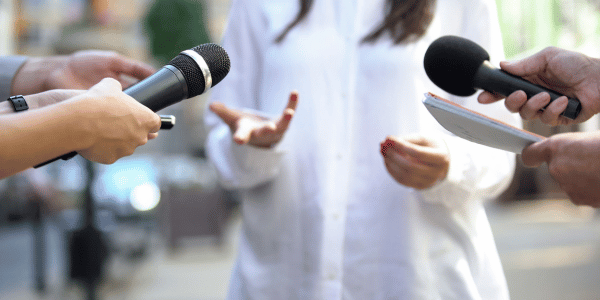 Whether it's mere damage control, or media opportunism, responsiveness is a must in a crisis.
A hypothetical example to illustrate my point: Let's say your school has increased the cost of its full-time MBA by a considerable amount. People are going to question this. Your key spokespeople – presumably the Dean and/or Programme Director – need to be ready to provide comment. If they aren't available to answer the media's questions as to why a decision was taken to increase the cost of your school's full-time MBA, the media will be left with no choice but to try to answer it themselves.
The message must be consistent
Having someone readily available to offer comment is crucial, but making sure that what they say is consistent with the organisation's stance is just as important – especially if your school is part of a wider university or college.
Communications staff must ascertain what the message is that the school wants to put out there in response to this crisis and stick with it. Deviating from that standpoint will only confuse external onlookers and make things worse.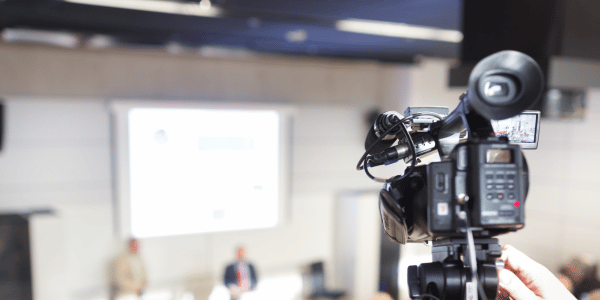 Those tasked with devising messaging must be sure that what they want to say will be helpful for the situation, and not detrimental their school's efforts to navigate – and capitalise on where possible – this crisis.
Building on my earlier-outlined hypothetical scenario: If both your Dean and your Programme Director are answering questions, they need to ensure they're offering the same answers. Or, if just one of them is engaging media, they need to be citing factors that fit with the institution's broader narrative – don't blame inflation for a price increase when the party line is that the costs are due to innovations on the programme.
Positivity, positivity, positivity
This need to get the messaging right can be encapsulated into a very basic motto: Don't add to the negativity.
Now, I realise that, in certain crises, it will be (at best) difficult or (at worst) downright tone deaf to seek out the silver lining in the situation. But, rather than fanning the flames of negativity, offer messages that are forward-looking, hopeful and inspiring for your stakeholders.
Hypothetical scenario: Whether the cause of a cost increase to your school's MBA is the cost of delivery, a decrease in competitiveness, or some other hard-to-defend reason, your answer should always focus on the indisputable rationale of ROI. Focus on what the programme can do for participants, not what it'll cost them.
Other important factors to consider when navigating a PR crisis
The best person for the job: Make sure the spokesperson whose voice your leveraging is the right person for the job.
Be authentic: those tasked with representing your organisation need to seem sincere – especially when answering difficult questions in a brand/image crisis.
Silence is not always the right answer: pleading the 5th might not make your school's problems go away.

Pivot where possible:

address the issue at hand, but look to reorient the conversation to a subject that aligns with your school's strategic priorities.
Crises often strike at the most inconvenient of times. Few are ready for them. So having a toolkit to hand to navigate such dilemmas is instrumental to the broader success of your institution.
Above are just a few things to consider in your PR response to a crisis. But if you'd like PR support for your school for when things go wrong, contact BlueSky Education today.
---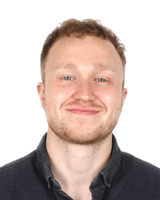 Author: Jonny Stone
Jonny delivers impactful PR results using an evolving network of essential media contacts, from national newspapers like Forbes, The Guardian, the Financial Times and The Telegraph, to specific trade editors such as PIE News, QS Top Universities, We Are The City and University World News. He is committed to helping more ambitious institutions reach international media goals.