As a university or business school looking to get your alumni, research and professors featured in media opportunities, trade press can sometimes feel like an afterthought, particularly when your focus is on top-tier publications like the Financial Times, Forbes and the Economist.
However, coverage in prestigious education press such QS, BusinessBecause, Poets&Quants and Times Higher Education should not be underestimated, particularly as these publications have a huge reach and are likely to be read by your key audiences, such as potential applicants.
As a former QS journalist writing for TopUniversities, TopMBA and QS.com, I would frequently liaise with comms teams from business schools and universities. From my experience, here are just a few things education journalists really want:
What education journalists want… from a pitch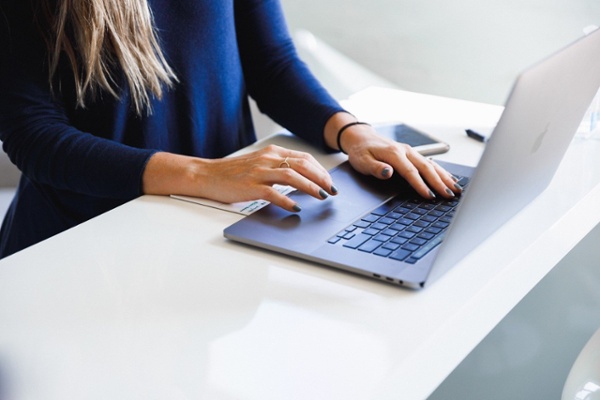 A good pitch takes skill. Education journalists – like any journalist – are often pressed for time and working to a tight schedule. Comms professionals need to offer them something useful.
But what does a useful pitch look like? Here are just a few things education journalists are looking for from a pitch:
Compelling story
As interesting as a new building on campus may seem to someone within the university, it's very unlikely that international media are going to want to pick up this story. Ensure that the narrative you're pitching is interesting to the publication, and will be compelling to their readers. Often this means researching the publication before you pitch.
Relevant content
Speaking of research, ensure your pitch isn't completely off topic for the publication. If possible, consider what their editorial calendar is likely to look like at that time.
What is happening in the student lifecycle at that time of year? Is it exam season? Pitches about handling stress and mental wellbeing might be successful. Are application deadlines approaching? You could pitch an OpEd from a current student about their experience writing an application. Taking the time to consider the publication's editorial calendar might be the difference between the journalist accepting a pitch or ignoring it.
Diverse perspectives
Nobody wants to read a one-sided article, unless it's an opinion piece. Including at least two perspectives in your pitch will make it a lot more likely that your story will be picked up by the journalist. Show them that this topic has room for a debate.
Inspiring student/alumni stories
Education journalists are always on the lookout for interesting personal stories, particularly from students and alumni. Choose personable, inspirational students and alumni to pitch, as these individuals are likely to inspire other students to consider your business school or university.
Use statistics, data and research
Data is often an underutilised resource when trying to make your pitch stand out. If you can use a statistic to make a point, and then back it up with a personal story or an expert opinion, even better.
What education journalists want… from an event invite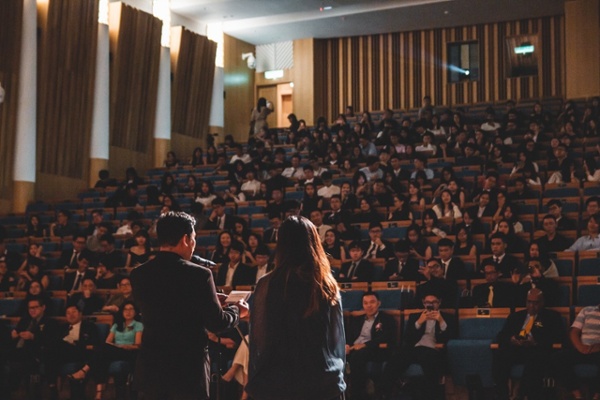 With such busy schedules, it can be difficult to get education journalists to attend your event. Some easy ways to maximise your chances of the journalist attending your event are to:
Give clear event details
Be as clear as possible when sending out the invite. Specify the date, start time, dress code and duration of the event. Journalists will also want the venue name, address and any other relevant details.
Send over the agenda in advance
Provide a concise agenda for the event, outlining the key topics, speakers and sessions. Journalists can then match these topics and talks to their own planned content. It'll help both sides get the best coverage.
Provide speakers' names
As soon as possible, offer journalists a list of notable speakers, panellists or presenters at the event. Include information about their expertise and the topics they're interested in, to allow the journalist to do their research beforehand.
Lots of useful information
Press releases and information sheets can be valuable resources for journalists and will help them better prepare for the event. After the event, follow up with any useful information and ask if you can help with images or contact details.
What education journalists want… from an interview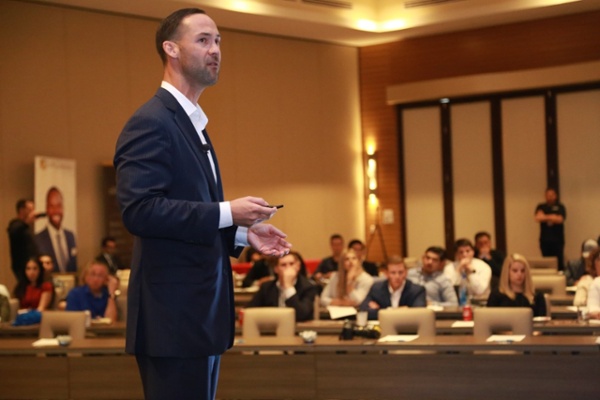 When connecting education journalists with interviewees, it's important that the interviewee is prepped beforehand. Here are just a few things education journalists are looking for from an interviewee:
Expertise and insight
Interviewees should be well prepped on what the journalist is looking to talk about. Often the journalist is happy to send over some questions or talking points in advance as this can help steer the conversation and allow the interviewee time to give considered answers.
Real world examples and case studies
Journalists appreciate case studies to illustrate a point, as this can make the interview more engaging and relatable for readers. For example, if your business school's Dean is talking about the new curriculum in which students will work alongside real businesses, give the example of a project they have worked on that has been particularly successful and highlights the value of this new approach.
Unique information
The interviewee should offer insight that the journalist couldn't find on the business school's or university's website. The interviewee has been selected for a reason, so ensure they showcase their expertise and relevance to the topic that's being discussed.
For you to relax
Remember that education journalists are rarely trying to catch you out. Often, they just want the interview to be as straightforward and interesting as possible for their readers. Interviews are mostly very relaxed and journalists are having a chat with you to uncover the expertise needed for their article.
---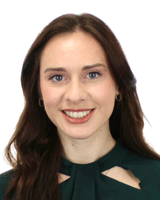 Chloë was previously Content Editor for QS Top Universities and QS Top MBA, Chloë produced over 400 articles during her four years at the world's largest international higher education network. With additional experience writing for trade media, she is also formally qualified with a Level 5 Diploma in Journalism from the National Council for the Training of Journalists (NCTJ).