Academics with more media coverage get more citations, according to new research from Brigham Young University in Utah, America.
The authors in the study analysed the scientific and non-scientific impact of more than 800 academic research papers in 2007 and 2008 and found that there is a strong link between media coverage and the number of citations a research paper receives.
Using a metrics calculator, the researchers looked at the scores and compared this to the number of citations received over time and found that either the media are covering the papers with the most scientific impact, or those research papers that are receiving more attention in media such as mainstream news and social media, are cited more in peer-reviewed literature – it appears that the latter is more likely the reason.
However, whether an academic gets media coverage on their research – which might prompt the number of citations to go up – often depends on the topic of the research and the current media climate, but that being said, an academic is still more likely to have their research cited if they do media around it because there is a "strong correlation" between the two.
This strong correlation between media coverage and citations indicates that academics and institutions should carefully consider the impact of doing media and publicising their work in order to expand the reach of their audience.
Ultimately, academic research seeks truth and new knowledge which enhances social development – so it deserves a public platform. It facilitates learning, highlights key issues we face in society, and can help with the growth of businesses. However, it is a very fast paced sector, with hundreds of research papers being published at once, therefore, it can be very hard for academics, students, and even regular people to keep up with what is the latest "cutting-edge" research. For researchers, this can be disheartening as a lot of their time and energy goes into creating a research paper, and sometimes due to the sheer volume of scholarly articles published the papers can fall through the cracks and not get the recognition it deserves.
To prevent this from happening, researchers should pursue media visibility to expand the audience it reaches. The media is a great tool to showcase research, as I said above it can be used to highlight issues in society, offer advice, and create a platform for discussion. But most importantly, when done correctly, it can increase the number of people that read the research by a considerable amount.
But how can an academic get their research in the media? This is where communications experts, whether in house or a PR agency, can help.
How can a PR agency help?
The objectives given to or developed with a PR agency vary greatly depending on the client but, when it comes to higher education institutions, often the aim is to boost the institution's visibility, and the reach of their faculty's research, to gain impactful media coverage.
An agency can help do this because they should have the ultimate expertise required to communicate with the media and create the most effective strategies for distributing research. This because most PR agencies specialise in a certain sector, for example, here at BlueSky Education we specialise in PR for business and higher education – and we understand what gold standard practice is when it comes to promoting research. Specialising in a specific sector means an agency will know what media outlets would be best to target depending on goals and will have connections with journalists and editors who specialise in writing about the same topics as research is based on. Furthermore, a PR agency can offer advice on what is the most effective method of promoting the research, whether that is through sending out a press release, writing an article or setting up an interview to discuss it.
And now is a good time to consider this.
Age of the expert
If you want to use the media to promote your research, then it really is the perfect time to try. As a result of COVID-19, we have entered an 'age of the expert', this means that now more than ever people are relying on expert opinion through the media. This is because we are in unprecedented times, a lot of things are up in the air, so collectively the public need something to rely on – an expert's opinion and insight. Something that will provide an insight into what will happen in the future, but also, help us navigate new realities like working from home and home schooling.
So, academics who do understand how impactful the media can be – in terms of citations, reach and so on – have an opportunity to answer the desire for experts in the media and achieve their own goals, as well as those of their institution, at the same time.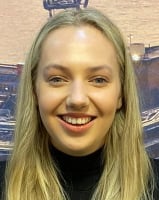 Author: Katie Hurley