The best research communications specialists are, to all intents and purposes, bilingual. To do the job well, you have to be able to converse fluently in complex academic terminology and translate it into the language of the everyday without simplifying or dumbing down.
At BlueSky Education, we have a lot of experience in this area thanks to the volume of interesting, impactful research papers that are constantly being produced by faculty at the business schools we work with.
When it comes to promoting this research in the media, there are four parties who can be involved in the communication process: academics, departments, institutions and third-party agencies, for instance a media relations consultancy. The most effective communication strategies combine several or all of these groups.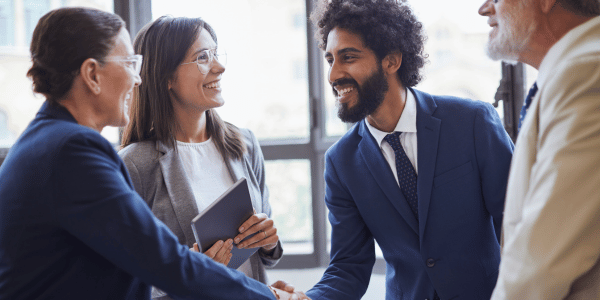 1. The authorial approach
Academics naturally have a vested interest in communicating their research. This increases the chances of their findings having a societal impact by getting the study in front of as many pairs of eyes as possible, or getting it in front of the right pair of eyes, and can be helpful when it comes to seeking funding for future research projects.
This approach usually focuses on social media, as academics seldom have the time to pitch their results to the media, and often lack the industry expertise of comms and PR teams, such as which journalists and publications would be most interested in their work. Social media enables researchers to quickly disseminate their most important findings and links to their published work throughout their personal networks.
There are just two things to keep in mind. First, it takes time to grow a following on social media platforms. It's important to think carefully from the start about which demographics will be most interested in your work and which social media platforms they favour. Post regularly and familiarise yourself with good practice in terms of using tags and hashtags.
Second, academics are often not directly encouraged to communicate their research as part of their careers. It's commonly seen as something extra you take upon yourself. This can lead to growing pains when learning how to write or speak to wider audiences who may be outside of academia. You know your research like the back of your hand, including all the key terms, but non-academics will likely find technical jargon difficult to digest.
A good tip to help develop your writing style is to look at how journalists write about research, or read posts from other researchers who cover similar topics and regularly receive a lot of engagement from users on social media.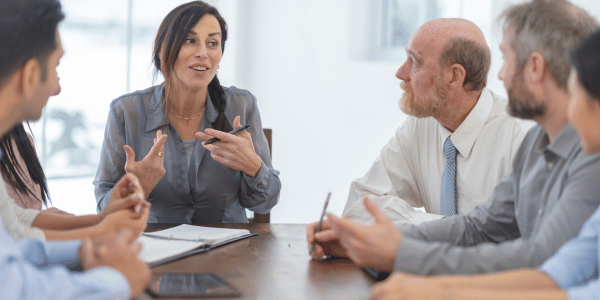 2. The departmental approach
At the departmental level additional considerations come into play, for instance the desire to boost student recruitment. Keep in mind, this will affect where and how research is communicated, with a potentially greater focus on media outlets that are read by students and potential students.
While this can direct a little focus away from getting a study featured in the publications or conferences the researchers might wish to focus on, when communication efforts are handled effectively, it's a mutually beneficial compromise. It can be useful to remind academics that some of the new student applicants will go on to become their respected colleagues, publishing insightful research of their own.
It also provides access to a much wider net of contacts and social media networks through the departmental communications support team. Embedded within the department, this team should have a good knowledge of individual researchers and the subject matter they work with. They can not only help get the research shared, but tapping into their existing web of contacts can help academics to build their own social media followings more rapidly.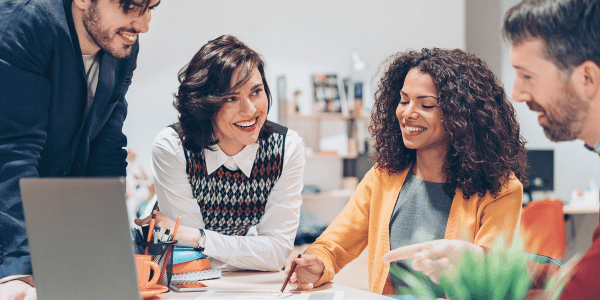 3. The institutional approach
At the top of the internal comms structure, there will be an institutional communications team in charge of promoting and managing the university or business school's standing in the media. The main focus of these teams is likely to be on more institution-wide priorities like brand reputation, recruitment and rankings. This means they will have to conduct a cost-benefit analysis on any research that is presented to them to decide whether it is worth their resources.
The good news is their relationships with key journalists and publications should already be well-established, so if they choose to promote a study its chances of being featured in top-tier media is greatly increased. They also hold the keys to the institution's social media accounts and blog pages, helping to disseminate the research among large groups of followers.
However, one thing to bear in mind is the institution's focus on achieving coverage in top-tier outlets such as national newspapers can greatly restrict which researchers are able to utilise their services. Not all research is of interest to these types of publications.
The most important factor here is remembering to develop relationships with the people inside your organisation as well. Most universities and business schools are large institutions, many of them with multiple campuses, so it can be difficult to make yourself visible to the central comms team. Nevertheless, it's certainly worth the effort, and comms teams should try to familiarise themselves with as many of their academics as possible, so that when journalists request expert comment, they have a broad host of researchers to draw on.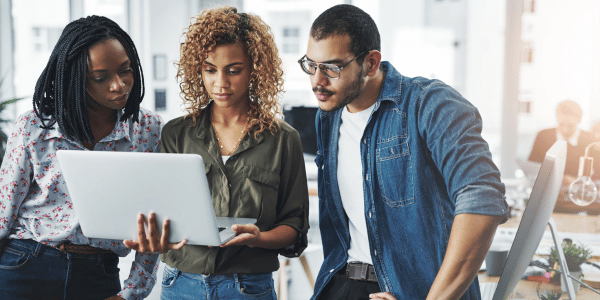 4. Hiring an external agency
Working with an external agency can be an incredibly rewarding experience, especially when the firm aligns with your institution's goals and priorities. A third-party PR team will likely communicate with academics directly or through the central comms team, so clear communication is crucial to ensuring the process moves swiftly, allowing researchers to respond to opportunities with tight deadlines.
When internal comms teams start to explore the option of hiring an external PR firm, it's important for them to ask questions. How much will this cost? What kind of publications do they work with? How good is their sector knowledge? Have they worked with notable institutions? All of this will help provide a good idea of how compatible they are with your business school or university, and filter out agencies that are less reliable or unable to walk the talk.
At BlueSky Education, we're very conscious of our niche working with the business education sector. We've built up an ever-expanding network of contacts at publications which are of interest to our clients and can speak with authority about which trends are currently prevalent in national, international and business-education-specific press. Our expertise in research communication (in addition to other work we do such as promoting programmes) is reflected in an impressive client list.
To find out how we can help your institution, get in touch with BlueSky Education today.
---

Having developed his craft as a writer under the guidance of world-renowned novelists, poets and playwrights, Jamie has also spent a couple of years as a content writer for a primarily American readership, with over 150 articles published under his name.