The debate about whether the press release is dead or not has been raging for as long as I can remember.
I came across a Gorkana whitepaper this week discussing the issue – with various PR practitioners giving their opinion. Some were clearly big advocates of the press release, whilst others were more circumspect. But one thing was clear – all of those asked found them useful in one way or another.
So, is the press release dead?
PR means many things depending on whether you are promoting products, people, businesses or ideas. But the core function of the industry, regardless, is to sell a message and I firmly believe the press release is an important tool in achieving this. If done correctly, a good release can provide all the information needed for a journalist to make a decision on whether to follow up. A great one, well targeted, will compel them to do so.
If the press release lives on, why didn't mine get any coverage?
There's so much more to really good PR. I despair of the approach of firms who seem content to fire a release out to a generic list of journalists or on 'the wire' and sit back to wait for the coverage to flood in. It must happen because I can't count the number of journalists that have told me they'd much prefer a two line email. Incidentally, I do think this is because the majority of releases are badly written and that, if the standard were better, they might change their minds.
So, the release is not dead, and nor should it be. But PR's should definitely get better at writing them and many would do well to use some of the other tools at their disposal.
The path to lasting success in this industry lies beyond the press release.
Need assistance crafting the perfect pitch or press release?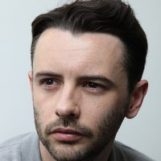 Author: Ian Hawkings