If we are what we read, we are not well today.
I felt like decreeing the death of news when I opened The Times this morning. I was overwhelmed by the negative headlines (some listed below). I woke up in a great mood - it all went downhill as I got up to speed with the horrible things happening around us.
'Women don't understand fracking'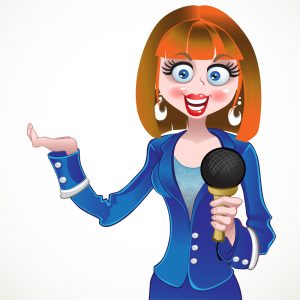 'Talk Talk site breached in cyberattack'
'Father of three shot dead by police after family row'
'Cruyff has lung cancer despite kicking the habit'
'Sausages are major cancer risk'
'Robots can detect sign of depression in your face'
'Hospital missed signs that doctor abused young boys'
'Jihadists trick elderly into funding terrorism'
'Blood test will tell you if you will die in a decade'
'Bank reforms too weak, says Which'
Cyberattack, cancer, depression, abuse, jihadists, die.
In a world where sound and image are supreme and news are mostly bad, Monsieur Cambreleng decrees the death of words. Monsieur Cambreleng is a publisher without a publishing house, living in Paris. His primary passion is collecting dead books, which fill bookshops that have become abattoirs, due to readers blind and deaf to the suffering and tears of unread books. (Matei Visniec, Panic Syndrome in the City of Lights, 2012)
The same book by Matei Visniec also discusses the monopoly of news and dare I say insinuates there is a bad news conspiracy. Of course his book is fiction but, I can't help wonder what horrible thing would happen if newspapers would fill their pages with good news.
Roger Hart, environmentalist psychologist started studying children in natural settings, 45 years ago. His studies led him to another discovery; the reason we feel more afraid today.
He began his study by looking at how far away from home children were allowed to play in the 1970. He discovered they could go as far as five miles away from where they lived, all the way to the town's lake and the woods. He went back to the same small town in Vermont, USA, 35 years later. He was now working with the kids of those kids back in the '70s, who were allowed to play freely out in the woods. This time, the new generation was mostly playing indoors and if they went out, it was just around the perimeter of their house. Hart says the parents were simply terrified to let them go any further – "There is so much crime out there and it just isn't safe", said one parent.
So Hart looked at the crime rates in the '70s and in 35 years later, in 2005. Crime rates were the same. So, not a lot more was going on now than it was back then. However, what he discovered was that people were now motivated by fear. The fear that was induced to them by the news on TV, in print, on the radio, an oversaturation of bad news, which did not exist in the '70s… the bad news that possibly Monsieur Cambreleng will decree dead in his next adventure.