Unless you've been hidden under a rock for the past week you'll have heard of H&M's recent marketing campaign which saw a young black child wearing a hoodie which reads 'coolest monkey in the jungle'. And in the days since the backlash has been huge – not only has the fashion brand lost celebrity endorsers, but huge swathes of customers have also pledged to boycott the business.
The H&M fiasco is not the first time a global brand has come under fire for seemingly racist campaigns. It was only recently that Pepsi was widely criticised for its ad showing Kendall Jenner appearing to end racial tensions with a simple gesture – offering a can of Pepsi to a police officer! So what's going wrong for these brands which have colossal marketing and PR teams behind them in order to prevent such disasters?
Outrage marketing
Many believe that what we are seeing is simply an example of outrage marketing – a deliberate campaign to anger people which creates a buzz around a particular brand. And if that was the intention it can't be disputed that it has worked – the company has been trending online and everyone is talking about it. And while the general sentiment towards H&M is negative, the brand is certainly in the spotlight. It remains to be seen whether the saying 'there's no such thing as bad publicity' rings true in this instance.
A question of diversity…or lack of
Another theory (which I tend to favour) is that H&M didn't mean to cause offence at all and the racial connotations of the ad simply didn't cross their minds. It is this misguidedness that is the real problem. A global brand with a diverse customer base spanning all races, genders, sexual orientation, ages and countries simply didn't appreciate that this campaign would cause outrage. And if we take a look at the people that make up the fashion brand's board, it is perhaps easy to understand why. Rather than reflect its customers – it is made up of all white individuals.
The need to mirror the makeup of your customer base on the inside of a business is no new phenomenon yet we still see huge numbers of companies failing to do so. H&M is a prime example and I would argue that the 'coolest monkey in the jungle' campaign is simply a sad reflection of this problem. So, rather than focus discussions about H&M being a racist company, the focus should be on how the brand needs to rapidly review its recruitment strategy to ensure it reflects the people that matter: the customers! If it had done so previously it is likely that someone in the business would have picked up on the racial connotations associated with this campaign.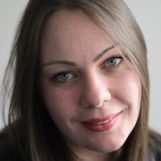 Author: Stephanie King