Okay so a career in public relations might not be as glamorous as Samantha Jones in Sex and the City makes out, however I've come to learn that there is so much more to PR than planning parties. Below I have summarised the top three reasons I love my job as a PR person.
1. PR is all about human connection and interaction
My job has given me countless opportunities to network and build relationships with my co-workers, clients and members of the media.
Do you know many other jobs where you get to speak to a world-leading researcher in cybersecurity in the morning and the Women's Editor at the Guardian in the afternoon? The need to constantly adapt to your audience and try to understand their point of view is both challenging and fun. You have to be a bit of a chameleon to succeed.
2. PR is creative
Writing and creating is a big part of any role in PR, and coming up with fresh approaches to your work is what makes the job interesting. This need to stand out from the crowd means you really get to make the job your own and the freedom you have to do that is thrilling.
3. It's a satisfying job
My favourite thing about my job is how satisfying it is. I still get giddy when a story makes it all the way from conception to pitching and into the news. It's a wonderful feeling when you get to tell your client that their academic research made it into the Financial Times. You have to put in a lot of graft to get results but the buzz you get means it's definitely worth it.
Finally, and most importantly for me, is the life skills working in PR gives you. The confidence you gain from writing, speaking, and organising can be applied to any aspect of your life, and as the late Aretha Franklin once said "If you're not going to be confident, you might as well not be doing it".
Fancy a career in PR? Our services are in very high demand and we're growing fast. Why not grow with us? Get in touch to find out more.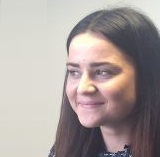 Author: Kate Mowbray