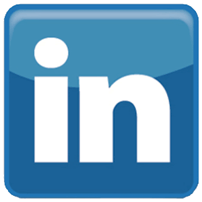 This week, LinkedIn announced that in September it will open its doors to 13-year-olds, in a bid to encourage them to start thinking about their futures. Along with this announcement came news of the recently launched university pages on the networking site. The premise is simple; adult professionals can stay connected to their alma mater, and teenagers can brush up on their uni research and career prospects.
Though I applaud the good intentions behind this idea, and agree that information on how to get into certain universities and occupations should be more readily available, I can't help but feel that this move by LinkedIn is taking things a bit too far.
It's true that today's 13-year-olds are far more aware, more mature and more exposed than they used to be, but are they really planning their careers to the extent that they need to be managing LinkedIn accounts? Personally, I doubt it. But even if they are, I don't think that LinkedIn is the most appropriate place for a 13 year old to take those first steps.
The first and most obvious reason for this is that LinkedIn is a social networking website specifically designed for the professional community, making the site incredibly ill-suited for young teenagers with no qualifications or professional experience. On the other hand, any attempts to make LinkedIn more teen-friendly could risk the site losing the appeal it holds for its current users.
The next worry is the repercussions in store for teens that go about using the site in the wrong way. You may remember the recent case of Paris Brown, the 17-year-old who became the UK's first Youth Crime Commissioner, and quit shortly after taking on the role when some irresponsible tweets she'd sent a few years previously were uncovered and made public. Despite the fact that Twitter is not a professional forum, and the tweets were sent long before she applied for the role, they still impacted upon her employability - something Paris most likely never considered at the time of sending them.
With that in mind, who is to say that children as young as 13 will know what is appropriate to say in a professional environment and what is not? It's bad enough that a thoughtless post on their Facebook and Twitter accounts could come back to haunt them if employers decide to look up their profiles, however an ill-considered post on a professional networking site will be much harder to hide when applying for jobs in the future. Far from helping teenagers to become enthusiastic and forward thinking about their careers, this move not only has the potential to put those 13 year olds who are not ready to plan their futures and set up profiles at a disadvantage, but hinder those who use the site, but perhaps not in the most appropriate way.
Having said this, there will no doubt be a small number of teens who will use this opportunity to great success. But for most, I can't see it doing much to help them on their way, particularly at such a young age. Instead, a structured introduction at the age of 16 as part of careers sessions at school would be a better way of setting ambitious youngsters on the right path.
What are your thoughts? Do you believe 13 is too young for LinkedIn? How else should teenagers be encouraged to think about their futures?