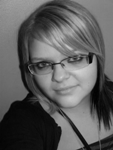 Hi I'm Andie, the newest member of the BlueSky team.
Having studied Public Relations at Bournemouth University for four years and working in industry for a further two, I can honestly say that I love the world of communications. I have been lucky enough to be involved in some interesting and unique projects in the past, and I will be bringing on board all of the skills and lessons I have learnt along the way.
People often ask why I chose such a specific degree and remark on my interesting career choice. But picking a degree in Public Relations was an easy decision to make - I have always wanted to be part of the communications industry. At the tender age of 14, I was required to make the drastic decision of where I would complete my two weeks work experience as part of a school project. Having always loved English and Media Studies, I had no idea what kind of career I could follow, but decided that a placement in the PR department at my local council would be a good starting point, (even though I had no clue what PR actually was!). Understandably, the work at a local council wasn't the most extravagant or thrilling experience, but I soon caught the PR bug and thoroughly loved my work experience. From that day onwards there was no other career path I wanted to follow, so I set my sights on becoming a PR practitioner and have never looked back.
I have worked in a variety of environments, from charity PR to construction PR, through to helping students develop and create PR and campaign strategies on subjects they feel passionately about. I am now looking forward to working in the recruitment sector.
My main interests include politics and reading, but I am also a massive film geek and love nothing more than a DVD session of some classic films. I have a strong passion for volunteering and try to give as much time as I can to help charities with their hard work.
I have joined BlueSky as the latest Account Executive and will be working predominately on the recruitment side of the business. I look forward to facing new challenges at BlueSky and hope to meet and work with some of you in the future.