Unless you've been living under a rock you can't have escaped talk of ChatGPT. You can't browse any blog or social media site these days without seeing the answers to questions people have asked the AI bot, tips on how to use it, concerns over plagiarism, and fear that students will take advantage of the tool for essay writing.
What is ChatGPT?
In its own words:
ChatGPT is a conversational language model developed by OpenAI, which uses deep learning techniques to generate human-like text based on the input it receives. It is trained on a diverse range of internet text and is capable of responding to a wide range of questions and prompts with high quality and coherence.
Caveated by the fact that its knowledge stops at the end of 2021 and it gives no guarantee of the accuracy or completeness of its responses.
Over the past few weeks people have been having a lot of fun asking it questions and seeing what answers it comes out with. Some have been incredibly entertaining…
Others wildly inaccurate…
And yet others perhaps a little stiff and robotic but otherwise useful.
So, I decided to ask it a simple and practical question:
Why would you work with BlueSky Education?
Here are a few potentially compelling reasons why a university or business school might choose to work with BlueSky Education:
Increase Enrollment: By working with a PR specialist like BlueSky Education, universities and business schools can increase their visibility and reach, which can lead to an increase in enrollment.

Raise Funds: By highlighting their achievements, programs and services through PR campaigns, universities and business schools can attract more donors and sponsors, which can help to increase funding.

Enhance Reputation: BlueSky Education can help universities and business schools to create and manage their reputation and communications strategy to build trust and credibility with key stakeholders such as students, faculty, donors, and the community.

Stand Out in the Crowd: With so many universities and business schools vying for attention, it can be difficult to stand out. By working with a PR specialist like BlueSky Education, universities and business schools can create a distinct and compelling message that sets them apart.

Crisis Management: In the event of a crisis or negative publicity, universities and business schools need to respond quickly and effectively. BlueSky Education can provide expert advice and support to help institutions navigate through difficult situations.

Showcase Achievements: By working with BlueSky Education, universities and business schools can showcase their achievements, research, and innovations to a wider audience, which can help to establish them as leaders in their field.

Enhance Digital Presence: BlueSky Education can help universities and business schools with their digital marketing efforts, including website development, social media, and search engine optimization, which can help to increase their online visibility and reach.

Targeted communication: They can help universities and business schools to communicate effectively with their key stakeholders such as prospective students, current students, alumni, donors, faculty and staff.
Here's what it got right
We can do all the things ChatGPT recognises and more.
What the tool highlights here is on a very high level but yes these are some very compelling reasons for a business school or university to invest in not just a short term PR campaign but a long term PR strategy.
One of the fantastic things about this list is that it draws attention to how tangible the outcomes of PR are, such as increasing student enrolment and raising funding. PR has a reputation for being notoriously hard to measure beyond the scope of press hits and readership figures but as this list demonstrates, there is a direct correlation with the goals that you set out to achieve with it.
Here's what it missed
The main thing this list is missing is any real depth. Anything specific to BlueSky Education.
So's here are a few of the key things that I'd add:
You're looking to enhance your reputation in a specific academic field? Or attract students from a more diverse background? Or perhaps you're looking for applications from a country you've not yet tapped into? We deliver. In fact, we delivered over 3,300 compelling pieces of coverage for our clients in 2022, including 226 hits in the FT, Forbes and The Economist. Indeed, academics from our clients feature in the top 2% of the World's Most Cited Researchers.
You can read our client case studies here.
Speaking of our clients, they include:
Over 20% of triple accredited business schools.
Half of the top 20 business schools in Europe ranked by the Financial Times.
Over a 3rd of the top 50 institutions in the FT's European Business School Rankings.
More than 5th of institutions in the FT's EMBA rankings.
Over 3rd of the top 30 institutions in the FT Masters in Finance ranking.
9 out of 10 top UK universities in the QS world university rankings.
Over half of the European business schools in the top 25 QS Global MBA ranking.
More than half of the business schools ranked in the best 30 QS Global MBA rankings.
Over half of the top 10 universities for Masters in management in QS rankings
7 of the 10 top universities in Western Europe as ranked by QS.
Half the institutions in the top 10 QS online MBA rankings.
7 of the 10 top European universities in the Shanghai Ranking.
3 of the top 5 UK schools for the full-time MBA ranked by the Economist.
On the subject of rankings, we were founded by Matt Symonds, the S of QS and an editorial consultant for Times Higher Education for the launch of the THE World University Rankings. As well as being a prominent figure within the business education sphere, Matt is also known for his writing on education, management, innovation and entrepreneurship for The Economist, BBC, Bloomberg, Forbes, Times of India, South China Morning Post, America Economia and many other publications.
In addition to Matt, our PR experts include a former BBC journalist, an ex-Financial Times reporter, a popular writer for The Economist and the EFMD blog, and a respected contributor to Medium's Authority Magazine. We are all members of the Chartered Institute of Public Relations and utilise the ongoing training they provide to stay on top of the latest industry trends.
But don't just take my word for it…
Professor Ben Voyer of ESCP Business School describes us as:
"BlueSky Education is one of the best PR agencies I have had a chance to work with. They understand what it is like to work with academics and make it easy for you to share your knowledge with the media. I found them always reactive and constructive in their approach to academic expertise. They introduced me to a wide range of top-tier international media companies. Thanks to their training and feedback I have been able to reach out to audiences around the world."
And Eric Barton, a BBC Journalist, says:
"they have proved invaluable, offering insight and ideas, with a great understanding of what journalists need from sources. BlueSky are professional, extremely organised, and among the best PR people I've worked with in 20 years in journalism."
And that's just off the top of my head. Although it did take me longer to put down on the page than it took the chatbot…
So, which answer do you think was better – ChatGPT's or mine?
What questions have you asked ChatGPT? And how accurate was the response?
---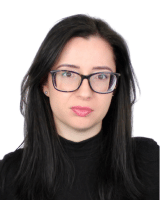 Author: Jennifer Wright
BlueSky Education's Head of Group Marketing is a seasoned marketing professional, experienced in content marketing, engagement strategy, CRM management, marketing measurement (ROI), and podcast production.