Messaging has always been important for business schools. Whether for marketing communications, external media engagement or internal comms, how institutions frame key messages has long been crucial. This has never been truer than during the COVID-19 pandemic.
With institutions, communities and individuals having faced immense uncertainty throughout the coronavirus crisis – whether it be students not knowing whether they'll achieve the same standard of education via an online format, or schools unsure about whether they'll be able to accommodate prospective international students – one thing that has become more important than ever is the tone of voice used in messaging.
How, as an institution, a Dean, an expert commentator, or a communications professional, you engage with your business school's key stakeholders is critical in a world rife with uncertainty and doubt.
So, with that in mind, this blog is here to outline why tone of voice matters so much, and what your Dean, faculty and broader comms team can do to ensure your messaging is just right.
Tone of voice for Deans
As a Dean, key messaging around broader school initiatives, institution-wide policies and strategic direction must come from you. And, with COVID-19 acting as the proverbial 'spanner in the works' for almost all initiatives, existing policies and broader goals – particularly around admissions – ensuring that your tone of voice is right is fundamental.
This is because, as the head of the school, you're effectively the captain of the ship. And so, when sailing through choppy waters, your crew and passengers need to know that you're in control and that you're confident that you have both the tools and innovation needed to navigate the crisis. And, crucially, they need to know that you're confident that it'll be smooth sailing soon enough.
Apologies… terrible analogy, I know.
Nonetheless, during a crisis – or in this case, a pandemic – messaging from the Dean is vital. So how should the Dean's tone of voice be when discussing the challenges posed by the pandemic?
First and foremost, the Dean must acknowledge the fact that these challenges are real, and that for many they are game-changing. For the business education sector and beyond, the pandemic will have lasting effects, and so the Dean must openly acknowledge that it will not be a return to the old 'business as usual' ever again. However, as head of the school, it's also key that your Dean emphasises the resilience of your school and reaffirms their confidence in your institution's ability to continue to offer a world-leading experience to students.
That may sound like a given, but it's critical that your Dean nails their tone of voice when commenting on the COVID-19 pandemic and the future.
Tone of voice for faculty
The pandemic has, if nothing else, reaffirmed the role of the expert. Journalists and media personnel alike have flocked to secure expert commentary for leading academic faculty around all things COVID-related. From the impact of the pandemic on the global economy, to the future of retail, business school faculty have been dispensing soundbites and one-liners across the board. But, as professors vie for column inches, it's key that your school's faculty members ensure their tone is on point. As the media has become increasingly saturated with expert commentary, for some the answer has been to provide outlandish remarks, or to buck the trend simply for the sake of making it into the final article draft. However, none of this is necessary if faculty ensure their tone is right.
While there is no denying that journalists want pithy one-liners, or comments that capture the reader's attention, they're more interested in knowing that they're receiving expert comment from the authoritative voice on that subject. So, instead of altering the comment you give to increase the chances of you making it into the article, ensuring that your tone is one of a well-measured, well-read, and ultimately confident, expert is the answer to securing your inclusion in leading media outlets.
Tone of voice for communications teams
The role of key messaging used in marketing and corporate communications has reached an all-time high in terms of impact during the pandemic. Despite travel restrictions and many courses being moved online, business schools still need to be able to market themselves to prospective students, particularly those coming from overseas.
It's because of this that the tone of voice used in marketing campaigns has to be one that both reassures those concerned about committing to studying abroad, or potentially online, during a pandemic, and inspires them to take that step.
Whether via secured media exposure for your programmes, or through content on your website, the messaging must be clear and tick both of those boxes. How is your school adapting to the current situation? What does that mean for the programme in question? And why should students still make the choice to study with you?
As mentioned earlier, uncertainty is rife. People are uncertain about the standard of education they can expect, whether they'll enjoy their time on programmes, and the job opportunities out there for graduates, so you need to alleviate those worries. Effective marketing communications and PR can do just that, but only if the tone is right.
The importance of messaging and tone of voice will be one of the many lasting effects of this crisis. So, it's critical that business schools nail their messaging. Whether through the Dean, faculty or communications teams, how your institution engages with stakeholders – both internal and external – will be vital to your school's success as we begin to look beyond COVID-19.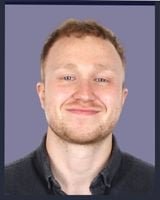 Author: Jonny Stone