PR, communications and media relations are all important to business schools for a whole host of reasons, such as securing ranking positions, stakeholder management, and attracting the best applicants.
But one reason that's sometimes forgotten is that PR is one of the most effective ways of attracting leading faculty.
Much like securing the best students, through a strong PR and media relations strategy, business schools and universities can attract world-leading professors to their institution.
This is because, like aspirational applicants, faculty members want to know that they're being recruited to work at a prestigious and successful school. Equally, they want to know that the institution they're heading to will not only appreciate their expertise, but will provide them with the opportunity to continue to grow as an academic and a professional.
Through PR and media relations, your university or business school can demonstrate this to prospective faculty members.
But how?
There are a number of ways a school can harness PR to attract faculty, but arguably the most effective way is through frequently pushing strong content.
So, how can content attract faculty?
Presenting your school as both a thought leader and a world leader
For starters, frequently producing strong content, whether for your institution's platform, trade press or the mainstream media, can and will present your business school or university as both a world leader and a thought leader.
This content can come in a number of forms – whether it's offering expert commentary to be used in a wider piece, written by a journalist; producing press releases around new research which are subsequently picked up by the media; or drafting opinion pieces and articles to be published in the media or through your institution's channels.
What's important is that prospective faculty members see that your institution is regularly featuring in media, sharing your school's insights, opinions and stories.
The higher and business education sector is an immensely competitive, and increasingly globalised market, with business schools and universities all over the planet competing with one another. If you want to secure the best talent out there, you can't rely on simply being the best in your region, you have to do what you can to stand out on the world stage. Regularly producing strong content for publishing is a great way of setting yourself apart.
How this attracts faculty
As mentioned, prospective faculty want to know they're heading to a leading institution. This is because the calibre of the institution will ultimately reflect on them and their success as academics.
Also, the calibre of the business school or university, and that institution's media presence, will undoubtedly impact the individual faculty member's ability to achieve their own media coverage.
So when it comes to attracting faculty, pushing strong content really does have a huge impact, presenting the school as both a thought leader and world leader, as well as boosting your institution's media presence, assuring prospective professors that your school will provide them with the platform needed to achieve column inches for their ground-breaking work.
So what kind of content is best for securing top faculty?
It really does vary – quality mentions in top tier and national publications are a great start. While opinion pieces are always ideal, offering your faculty and their expertise out to leading publications is a great way of attracting the attention of leading academics outside of your school.
As seen throughout the COVID-19 pandemic, expert comment is highly sought after by journalists at leading publications, so business schools and universities should be doing what they can to ensure it's their faculty in those pieces.
A great example comes from Imperial College Business School who secured coverage for one of their faculty members in a Financial Times article around the impact of the coronavirus pandemic in India. The professor was able to provide an impactful quote which was subsequently used in the long-read piece, with the faculty member being one of the few academic commentators mentioned in the article.
There are countless examples that I could give, just like this one, of quality mentions for faculty in national and top tier press, boosting their school's media presence and catching the eye of external academics. But this one stands out as an example of how only a few sentences can go a long way. Achieving hits of this calibre on a frequent basis will put your school well and truly on the radar of a whole host of leading professors.
However, while comment inclusions in articles are great, opinion pieces written by professors are also one of the best ways of attracting leading faculty. Understandably, faculty are keen to achieve column inches in which they can share their expertise on a particular subject, or discuss their work. So seeing faculty members from other schools having their articles published in leading publications will undoubtedly draw their attention to those institutions.
Whether it's the mainstream media or leading sector press, achieving op-ed opportunities for faculty will set your institution apart from the rest. A standout example of a great thought-leadership piece comes from NEOMA Business School who secured an opportunity for a senior faculty member to offer a contribution to AMBITION, the official magazine from the Association of MBAs (AMBA).
Published by one of the business education sector's key accrediting bodies, the article – focusing on the future of AI and automation in the workplace – exists as a prime example of a thought-leadership piece that will grab the attention of external faculty.
Through PR, business schools and universities can turn their content into faculty. The key is to offer strong, consistent content to establish your school as both a thought-leader and world leading institution. This in turn will set your school apart from the crowd, and assure prospective colleagues that your institution is able to provide them with the platform needed to grow, as well as achieve significant visibility.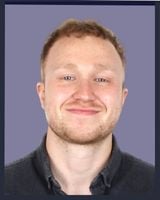 Author: Jonny Stone