If you were to throw out the question 'What does business school PR entail?' to a number of people you'll probably get at least one of these three answers:
Producing press releases on academic research
Publicising the appointment of a new Dean or Vice Chancellor
Achieving media coverage in foreign countries to increase your school's international following
It's true, these are all important things that make up the 'bread and butter' of business school PR, but none of these responses really tell you what it's all about.
So what is it all about?
Put simply – business school PR is about looking for ways of differentiating your school or university from the rest – finding your niche or USP.
In an extremely competitive and crowded marketplace, it's vital that business schools and universities stand out from the rest. However, it's become more and more difficult for schools to get the media coverage they want. Coverage which is not only key to increasing the standing of a business schools, but is crucial to simply staying relevant.
This is because, to those that don't know your institution inside and out, business schools all seem to look the same and offer the same courses. To put it frankly – if they've seen one business school, they've seen them all.
The easiest way to break away from the crowd and achieve the media coverage your school wants is to offer journalists something interesting, and more importantly, something genuinely different.
How to really stand out
So how does a business school go about truly differentiating itself from the rest?
The response we see time and time again from universities and schools everywhere is for them to simply push an image of being either the best when it comes to teaching, or being diverse in both their faculty and student body.
This, unfortunately, just isn't enough. It doesn't work.
Why?
Because nearly every business school worth talking about will claim to have exceptional teaching standards and a diverse and inclusive environment (or will make some similar derivative claim). These are no longer unique selling points for business schools – they're basic, benchmark standards.
Finding your school's USP
Your school – of course – will have points of variation. Sometimes, however, it simply takes some out-of-the-box thinking to find your business school's niche.
This kind of thinking can take a number of forms – whether it's opting to pursue coverage on new technologies in classes, unconventional teaching from a professor in a particularly interesting subject, or even ground-breaking research from a postgraduate student instead one of the school's top faculty members.
This kind of thinking can even take your focus away from teaching or research all together, choosing to explore subjects such as stories of alums who have gone on to do great things.
You need to demonstrate to people that when you say you're different, you actually are. By doing this, you won't just attract attention from those interested in business education, you will resonate with a much wider group, and secure a whole new following.
The benefits of standing out
In a market that is constantly evolving, with new trends in teaching and business, it is key that your school remains relevant. Through pushing genuinely unique stories, you will reinforce an image of your institution as a hub for ground-breaking, trend-setting ideas.
In doing this, it will become easier to get the coverage your school craves. The media is, after all, centred on what's new and different.
And last but not least – through unique stories that make your university stand out, you will attract a whole new following of potential students for your programmes, motivated by your unconventional teaching styles, new technologies, or inspiring alum stories.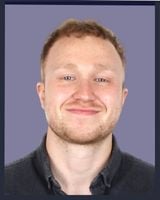 Author: Jonny Stone