In 2017, MP Michael Gove famously said "people in this country have had enough of experts". And he may have been right at the time. In 2017, debate in the UK was fuelled around Brexit and its impact, with expertise being denounced as spreading fear and over-exaggerating. People preferred to listen to those that fit their preconceived agenda, and that they described as 'normal people', not experts who were often seen as stuck in their ivory towers.
Fast forward to March 2020, and the world being crippled by coronavirus. People stuck indoors, staying home and keeping their distance. Of course, not many people knew how to respond to or tackle coronavirus effectively, or its impact on the economy and industries – step in the experts to advise and lead the response.
With the future being uncertain, the only option was for everyone to sit patiently and listen to the expert advice – perhaps this meant a new age of the respected expert again?
It seems to be the case that want and demand for expertise across all sectors and industries has sky-rocketed. Perception and respect for experts has returned, and rightly so. Of course, as a PR professional who works both the media and academic experts, the appetite for Professors and industry experts has gone through the roof, with coverage hits for academic experts from BlueSky's clients hitting a record number of over 2,167 just in 2020 alone.
But despite this increased appetite for expert voices, and the want and need for knowledge-based insight, there remains a huge underbelly of those who go against the grain of expertise, and quite dangerously too.
Social media misinformation
Take misinformation in the US based around the November election for instance. Dismissing the expertise and facts of the election has actually been incredibly dangerous, inciting the violence seen at the Capitol building by Trump supporters storming into the Senate, and even causing deaths.
Does social media have a responsibility to not only tackle this misinformation, but also strictly only promote facts and expertise too?
Social media companies have taken a stand in recent times on this, for instance blocking Donald Trump for spreading misinformation, but perhaps they were too slow and eventually too late to do so. Not only this, but there are still a huge number of influential voices with huge followings and power spreading misinformation on online platforms, yet to be tackled.
Mainstream news outlets
Putting social media to the side, there is surely more of a responsibility for official, regulated news outlets and broadcasters to stop spreading misinformation and focus specifically on expert voices. You would think so, but the popularity of news channels like Fox News in the US, and Talk Radio in the UK, showcases the fact that misinformation can be spread even in stricter regulated markets.
Fox News is often littered with interviews with both conspiracy theorists, covid-deniers and anti-maskers. And Talk Radio was even taken off of YouTube recently because of the misinformation spread on there about covid-19.
Looking towards the future
Then, looking forward to spring 2021, the UK will see the launch of GB News, billed as a new, Fox News-style broadcasting network, full of contributors and journalists from Talk Radio – effectively a merging of the two. Is the launch of GB News therefore an even greater threat to knowledgeable, trustworthy, fact-based expertise? And will misinformation prevail?
It remains to be seen whether or not GB News will be a threat to fact-based information, and become incredibly dangerous fuelling conspiracies, especially based around covid issues like vaccines, lockdowns, or even the denial of covid itself.
But, early signs do not look good for the channel, with it signing up contributors such as Dan Wooten and Julia Hartley-Brewer, who've both been accused of spreading false covid-related conspiracy theories. It remains a waiting game to see whether it will impact on the voice of independent expertise, and the rigor of academic knowledge.
But, in any case, misinformation still has to be tackled on social media and also on broadcasting platforms like Talk Radio, Fox News and potentially GB News as well.
Of course there are rules and regulations that can stop the spread of misinformation and promote fact-based expertise, but often these are left wanting, or are not quick enough to tackle this issue.
So, how can business schools, academics and industry experts tackle this misinformation themselves and debunk it – the main way is to simply challenge it. Academics need to spread their own fact-based research, knowledge and expertise to challenge the misinformation that is seen on these platforms. It is not enough to simply ignore it, but academics have to engage with those who spread falsehoods and misinformation and correct their wrongs publicly, to ensure they are shown to be telling mistruths – otherwise many more will agree with them, which can be dangerous for society as a whole.
It has never been more important for academics to leverage their voices and expertise in the media to tackle misinformation and those who spread it once and for all.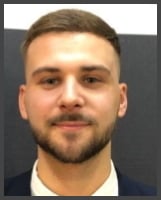 Author: Peter Remon