"Content is king."
It may seem cliché and trite, or as my colleague Kerry put it in a recent blog, 'over-touted', but there's no doubt about it: in this day and age, when it comes to marcomms, content can be your school's greatest asset… if it's crafted well.
And that's a pretty big 'if'.
For any business school, the need for quality content has never been more desperately-felt: as a marketplace it's never been more crowded; long gone are the days of the local or regional derby as more and more institutions seek global superstardom. This is because prospective students are no longer considering only domestic options – no, applicants have never been more willing to up-root their lives and travel in pursuit of the best provider. So, as an institution, you're no longer competing exclusively with counterparts in your region, but competitors from all four corners of the globe.
The market really is the most cut-throat that it's ever been.
And this puts all the more pressure on in-house comms teams to create engaging, appealing and, ultimately, effective content for external engagement purposes.
Enter the content guru
As a growing number of schools – more specifically, in-house communications staff – continue to feel the pressure to create quality content en masse, more and more are turning to professionals whose remit exclusively encompasses content-creation.
But is there a need for such individuals?
It's understandable that so many schools have turned to content gurus. Having a professional on-hand whose sole task is to create the best marketing / PR content possible to support brand awareness and recruitment goals seems a smart investment.
But what about broader media / external engagement? It's all well and good hiring someone to focus exclusively on content creation if you have the budget for it – but what happens when you don't.
That's where PRs – like me – come in.
The value of hiring external PRs
From content-creation to liaising with targeted journalists and outlets, external PR professionals can significantly bolster your output in terms of external engagement, acting as an extension of your institution. They also offer a wealth of expert insight and understanding of both the media – domestic, sector-specific and international – landscape as well as the broader business education market.
And, while it would take others significant periods of time to look for the right publications, source media contacts, and make introductions, PR professionals come with all of this in-hand.
It's one thing being able to create effective content, it's another getting that content in front of the right people.
PRs can do both: from press releases and targeted pitches to writing copy on behalf of your school's key spokespeople – external PRs can ensure that your institution's stories find their way into target press.
Measuring that value
It shouldn't be hard to measure the value of external PRs – in fact, it should be clear as day to see the contributions of an external agency.
Through depth of knowledge, communication skills, and sheer creativity the premium content – and subsequent high-value media opportunities – should start flowing not long after their arrival. And if it doesn't, there's a problem.
But, that's not to say that cold, hard numbers alone are enough to truly measure the full impact of your external content creators / media experts. No, sometimes working out the value of external PR support isn't always that simple. As my colleague, Katie, put in one of her recent blogs, "just like anything else you pay for; you want to make sure that the service you are paying for is worth it. But in the PR industry, that is often easier said than done."
It's true – schools often mis-measure the contribution of external PRs. And, in doing so, they waste money. To learn more about measuring the value of PR, check out Katie's blog on the subject. But, in short, when looking to measure the impact of external PRs, here's three things to think about:


Are you any closer to realising your PR / Media Relations goals?
Has output increased beyond levels reached prior to hiring support?
Have they advanced your school's broader strategic goals?
Whether it's creating compelling content, or securing sought-after opportunities with leading publications, external PRs are able to help. Turning specifically to content-creation, if an agency is any good, it should be made up of highly-skilled communicators with a flair for taking ground-breaking but seemingly-inaccessible content and craft engaging and captivating copy to support your business school's external relations efforts.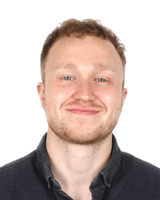 Author: Jonny Stone