COVID-19. Cuts. The climate crisis.
As of late, universities and business schools are finding themselves having to operate in an increasingly inhospitable environment, courtesy of factors beyond their control.
Faced with unprecedented barriers to international study and collaboration, higher education institutions have had to adapt over the last 18 months, dramatically altering programme delivery, on-campus rules and guidance, as well as switching up marketing and admissions strategies. Yet, under immense pressure, and faced with an uncertain future, schools have risen to the challenge, and have come out the other side more resilient and resourceful than ever before.
It's true, having been forced to think on their feet, institutions have undoubtedly reminded the world of their propensity for innovation and adaptation. And so, naturally, as the world began to reopen, and as life began to look a little less chaotic, senior leaders across the higher education space rushed to tout the successes of a sector that had been pushed to its limits, yet had come back swinging.
But, while the last two years have, if nothing else, reminded everyone – including those working in the sector – of the ingenuity of higher education, they have also raised a number of questions. Seemingly the most pressing of those questions: Where now for international higher education?
It's true. Facing an uncertain future, what will the higher education sector look like a little further down the line? This question has been on the minds of many, so - as ever - it's been up to the higher education sector to answer it.
So, what do our clients think? Utilising some interesting media hits that we've secured throughout the COVID-19 crisis, here's what some of our schools had to say about the future of higher education:
Multimodal learning is the future of business education
It was back in September of 2020 when Imperial College Business School's Executive Director of Marketing, Recruitment & Admissions, Joël McConnell, was asked to weigh in on what on-campus learning could and would look like as schools attempted to return to normal operations after a lengthy period of exclusively remote learning.
Speaking to The Daily Telegraph, Joël said that, much like other institutions, Imperial had adapted to the environment it was forced to operate in, offering multimodal programme delivery to incoming postgraduate students. Through multimodal delivery, students can receive the same standard of education in a variety of formats, from distance learning to in-person, on-campus teaching. He acknowledged that some students will want to get back on campus, but that, thanks to multimodal learning, certain aspects of course content could even become richer because of the digital elements of delivery.
And, as it turned out, Imperial's Joël McConnell wasn't the only senior leader in the business education sector to see multimodal learning as the way forward post-pandemic. Earlier this year, Trinity Business School unveiled a state-of-the-art multimedia room, coined 'The Matrix Room', to support its new Flexible Executive MBA programme. Reflecting on the programme, as well as the new technology available to students at Trinity, Professor Andrew Burke, Dean of Trinity Business School, told Poets&Quants that, while these innovations were years in the making, there's no doubt that the decision to unveil them when they did was "prompted by growing trends in remote, flexible, juggling co-working parents and other new forms of working."
Improving access to education will require international collaboration
There are few out there would argue that the access gap in higher education is solely the product of COVID-19. No, it's an issue that has persisted for generations. But, one thing that we do know for sure is that the pandemic put a spotlight on it. Dubbed 'the digital divide', inequalities in access to the broadband and resources needed to take part in online learning gripped the international higher education sector as countless were left unable to study.
For the Association of Commonwealth Universities (ACU), improving access to higher education has long since been on the agenda. That's why, in line with last year's World Access to Higher Education Day (WAHED), ACU Chief Executive, Dr Joanna Newman, spoke to Forbes about the importance of international collaboration post-COVID to improve access to university in the wake of the digital divide.
According to Newman, "digital access and equity is one of the most pressing issues since the pandemic began." And it's because of this, she noted, that international partnerships, like the Partnership for Enhanced and Blended Learning (PEBL) – a project overseen by the ACU, have become increasingly important to the long-term success of international higher education. Reflecting on the importance of collaborative initiatives like PEBL, Dr Newman added that international partnerships will be pivotal in enabling institutions to plug resource gaps and teach at scale.
'Responsible education' is no longer a marketing strategy – it's a benchmark standard
While COVID-19 left institutions scrambling, many have taken the opportunity to renew their focus on responsible education and climate action. And, with COP26 – the UN's Climate Change Conference – having taken place only a number of weeks ago, schools have well and truly demonstrated their commitment to tackling the climate emergency – none more so than Oxford University's Saïd Business School.
As one of the founding members of Business Schools for Climate Leadership (BS4CL.org) – a group of eight European business schools that have joined together to help business leaders combat the climate crisis facing the planet – Saïd has moved "saying to doing", as Peter Tufano, Dean of the business school, put it in an article he recently wrote for The Economist.
In a joint statement with the Deans of the other BS4CL schools, Tufano acknowledged that "as we face one of the greatest challenges of our time — global warming — there has never been a more critical moment for collaboration between our institutions." It's true, if we're to have any chance at tackling the climate crisis, it really must be an 'all hands on deck' approach from the higher education sector. And there's no doubt that institutions realise that, having offered their services to the cause.
So, as we look to the future of international higher education, while we cannot say for sure exactly what direction the sector is moving in, one thing we do know is that responsible education, and climate awareness will be at the heart of institutions' approaches.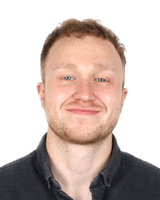 Author: Jonny Stone