With great power comes great responsibility – a bit of a cliché I know. But watching the storming of The Capitol building live on CNN and the true impact of Trump's leadership unravelling before my eyes. I couldn't help but wonder, have we underestimated the power of leadership?
The reality is, Donald Trump has shocked and entertained the world with his conduct as the 45th President of the United States of America. His style of leadership has been a crucial part of this shock and entertainment, and there is no doubt that it has attracted significant attention. But for me it's highlighted a perhaps worrying issue, do we know enough about what makes good leadership in order for us to call out dangerous leaders?
Well, here at BlueSky Education we work with leading academics and cutting-edge research to disseminate key leadership lessons and hopefully improve public awareness of what makes a great leader.
Lessons on leadership
Numerous leadership experts find that one of the most important aspects of good leadership is accepting criticism. Leaders who surround themselves with honest people who give candid feedback they listen to, make better decisions and are better leaders than the ones who do not.
Unfortunately, one does not need to look farther than Trump's now disabled Twitter account to see how poorly he handles criticism.
Another key aspect of good leadership is having empathy. Trump often demonstrated an inability to understand other perspectives and appreciate the experiences and expertise of others, which conceivably made him a poor businessman and possibly an even worse leader and president. Even more worryingly it suggests that he could be a full-blown narcissist.
In fact, we recently worked with research from NEOMA Business School which looks at how you can spot a narcissist at work. The research states that narcissists will falsely claim or take credit for undue contributions within the organisation. As well as this, they may react aggressively after receiving negative comments and criticize the source of the comments, whilst also acting for personal benefit without considering the consequences for others. Many will recognise these traits.
The research, which was covered in relevant and influential outlets such as the HR Director, advises managers who notice these behaviours among their employees to talk about it with this person immediately, and check in with other members of the organisation who may have been exposed to the behaviour.
The researchers warn that narcissists can often have a lot of strategic influence in organisations. However, if managers limit them – with checks, balances and performance feedback, for example – they may not have the opportunity to express these characteristics.
Why is Trump so dangerous?
Ultimately, leaders should take care of their people first. And after the violence at The Capitol building, it has been argued that Trump was not caring for his people.
Another issue, identified by many, with Trump, is his inability to lead by example. We recently worked with research from BI Norwegian Business School which confirmed that ethical leadership can reduce the prevalence of corrupt behaviour in an organisation.
According to the study, ethical leaders are good role models, stimulate ethical conduct, and use reward and punishment to decrease unethical behaviour, such as corruption - a specific form of unethical behaviour characterised by a misuse of power.
This topical research suggests that unethical leadership can have dangerous results.
Well - it might be a bit late for Trump - but thought leadership like this can really make a difference to many organisations.
Why is research into leadership important?
In the midst of a growing public health crisis America is looking for leadership, stability, and trusted experience, all the things Joe Biden promises.
However, the impending effects of the COVID-19 pandemic will have on various sectors such as the economy, travel, business, leadership and more is still unclear.
And now more than ever the public and media look to expert comment and scientific research to shed light on what makes a good and trusted leader after a disruptive few years.
In fact leadership research like the examples I have given can provide much needed evaluation for professionals, students, and the general public.
So, as you can see, research is needed more than ever, and it's a pretty crowded university market out there - so why not make sure it's your institute that is being highlighted for its leadership research?
Luckily, we're here to help with that: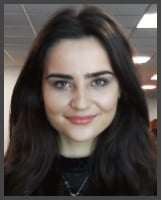 Author: Kate Mowbray