COVID-19 has changed the world more dramatically than we have seen for generations. And arguably communication is now more important than ever. But how you do you maintain a sense of normality when people feel their lives have been turned upside down?
The Bluesky Education team share their top tips and explain how they are thriving in the world of public relations-during a time of great uncertainty.
Securing vital media coverage
Change is inevitably here. We are already adjusting to the new normal. And arguably the PR landscape has changed more dramatically in the past few months than ever before. But the thirst for information under lockdown means the media has become a lifeline for many.
But according to Account Executive and coverage whiz Jonny Stone, securing media coverage right now is all about being able to stand out in the crowd.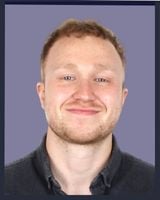 "The main challenge I've faced during throughout COVID-19 has been trying to break through 'the noise'. Virtually all major publications and platforms are fixated (understandably) on the virus, and the lasting impact it will have. This means that pretty much every PR is trying to achieve coverage for their client around the same subject, making it incredibly hard to break through the noise.
"However, as PRs, one of the main things we offer our clients is 'out-of-the-box thinking' – finding alternative ways to set our client apart from the rest. That's how I've managed to achieve coverage for my clients."
Account Executive and media guru Kyle Grizzell agrees, believing there is still an appetitive for positive news.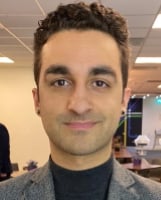 "Coronavirus-related news is obviously dominating the media right now, but I think the media are now looking for something different than the doom and gloom we have been reading for weeks on the economy, the health service, the travel industry. More positive news about people working on the frontline, or a positive view on what the world could be like post-COVID, whether that's industries that will thrive or the impact on the environment, will give the media a different, perhaps shocking perspective, which is always attractive for readers."
Maintaining relationships with clients
But without those crucial face to face meetings and nonverbal cues, how do you maintain that all important client relationship?
According to Account Manager and trusted expert adviser Peter Remon, it's all about taking the time to integrate yourself with your clients.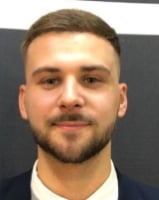 "At the moment everyone is incredibly rushed off their feet. Comms departments are adapting to communicate new and different messaging, whilst also having to adapt personally to work remotely too – both of which can be incredibly difficult and time-consuming. This coupled with the fact that the world, and certainly the media, is moving at a rapid pace, it is important you keep as connected as possible with clients.
"I find that the best way to keep connected is through face-to-face video calls as often as possible (I'd suggest around once a week). Chatting with each other on the phone or via email only tells half the story. It is important to have face-to-face contact with your clients to chat through what is happening on the account, I also think at this time, more than ever, it is important to chat about non-work related 'goings on' with clients too – whether it is how they are coping personally (no doubt in a lockdown), how they are coping with an added workload, and just a general chat about life. Not only is this nice for both you and the client, seeing as you both are likely to be not seeing/speaking to as many people as usual, but it also strengthens the relationship on a more personal level, and gives the client an opportunity to be honest about how they are coping, and you an opportunity to offer help and advice in any way you can, to alleviate any pressure they may be having.
"I also think now is a time to be kinder than ever and really acknowledge the work you do as a team with your clients, collaborating with professors/students/alum, the comms team and your team too. It's important to thank people for their hard-work, and really acknowledge and be appreciative of how vital they are in helping you do your job better – emphasizing how your work with clients really is a team effort will ensure that the relationship continues to be as strong as ever.
"I also think at a moment in time where there is a huge amount of doom and gloom, it is important to celebrate the successes on an account together with the client. For example: if you get a great piece of coverage, it is important to shout about it as a team and thank everyone for their role in it.
"On the other end of the spectrum offering a helping hand and being as much help as possible with any trickier tasks clients may have, to show you're not just helping when times are good, but tough too –really shows how you are an extension of their comms department and not just an outsourced consultant."
Managing the team
Self-isolation is a big challenge, especially for creative teams like ours that thrive on collaboration. This can be difficult to convey through a computer screen. But for the driving force behind our team and self-confessed extrovert, our managing head of practice Stephanie Mullins - it's all about maintaining connectivity. She tells us how she managed to achieve this in a global pandemic.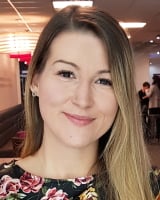 "After addressing the initial concerns for the health and safety of our team and our clients, I began to put plans in place that kept the team feeling cohesive and supported. I also wanted to ensure that no one felt lonely or isolated. Fortunately, since I work with business schools, I had so much access to material and research that helped me and our directors put measures in place swiftly and effectively.
"Firstly, I set up Microsoft Teams. We put chats in place for the whole team, one-on-one and for groups that work on certain accounts. Here we can talk about work and ask questions as well as share things that we would if we were sat across the desk from each other – talk about the weather, the weekend or even share funny GIFs. It doesn't quite replicate the laughs we have over the desk, but it certainly helps us feel like the close team that we are.
"Then I set up individual calls every day with each member of team. I was actually inspired by a friend who works at the consultancy firm Accenture. She has 'daily stand-ups' that are only five or 10 minutes long. It's designed to be a catch up, check all is going smoothly, see if I can help with anything. I also read some business school research that advised managers to show up for their team, the way they'd want a manager to show up for them – so I make sure I look smart and tidy every day. I'm smiling and ready to support with anything that anyone would like help with. I try to create the most open environment that I can. In addition to these calls, we have weekly calls with the full team and in smaller groups. I also send out the occasional shout-out for someone who has done some incredible work, like a viral press release or a big hit. We have to celebrate these things."
Adjusting to working from home
So, the team are successfully adjusting to the changing landscape of PR as well as keeping connected but how are they adjusting to life at home?
Senior Account Executive and considerate people person, Olivia Nieberg, believes creating a sense of normality is the key to adjusting to the new working life.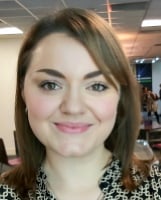 "Although it was strange at first not to be in the office every day, over the past few weeks I have got used to talking to the rest of the team on Zoom on a daily basis, and regularly checking in with everyone on Microsoft teams! I have found that keeping to a normal routine is vital and good for your mental wellbeing – I still take my lunch break as I would at work, and I try to switch off at the end of the day as I would if we were in the office - it is important to look after yourself and take time away from the screens."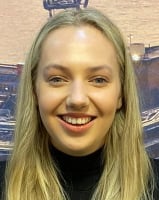 Committed Account Executive and powerful story teller, Katie Hurley, has found all this extra time at home has allowed her to craft new skills. She's finding the time to work on pitches which attract journalists from the top tier media.
"A positive that has come out of this pandemic is that it has encouraged me to work on varied skills in order to get my clients coverage, which has resulted in hits for my clients in publications like Raconteur and The Times."
So, it seems that the team is adapting faster than ever, which we know is a vital for survival in public relations world. We are certainly thriving in a time of uncertainty, and according to Stephanie Mullins it could be our finest hour.
"Our team is incredibly hard working and self-motivated, the results are incredible, and we've even welcomed a new client this week. It's a strange world we're living in right now, but I will continue to help lead and support the team and our clients through this period."