PR and communications teams within business schools and universities can face numerous challenges. However, there are a few hurdles that all PR teams across the board would resonate with.
At BlueSky Education, we ran a poll asking business school and university PR and communications professionals what the most challenging aspect of their job is, and below we share those problems, along with some handy tips and advice to tackle these issues head on.
Writing impactful press releases
Writing impactful press releases may seem easy, but it isn't always as straight forward as you think. Picking out the most interesting parts of an academic research paper, promoting a new programme, or sharing some news about your business school in general, and turning it into something that a journalist will pick up quickly and want to publish, is not always successful.
However, there are a few things you can do to ensure your press release is noticed. Firstly, and perhaps most importantly, use a headline that grabs a journalist's attention straight away. This will be the first thing journalists see and it really is 'make it or break it' with the title – if its boring, they are unlikely to even open the release in the first place.
Next, have a clear objective when writing and distributing a press release, and do not lose sight of the main story. A press release should be highlighting the most exciting and newsworthy part of what you are trying to promote.
It is also important to also keep press releases under 400 words. Anything longer than this and a journalist is unlikely to keep reading, and its probable that you have skewed away from the main points.
So, work on the basis that if a sentence or paragraph doesn't tell you something or develop the story then strike it out. As well as this, remember one quote is enough – this is your opportunity to give your release context and personality.
And finally, don't be afraid to be controversial. The most successful press releases are never the ones that sit on the fence.
Achieving top tier coverage
Achieving top tier coverage is, of course, often the ultimate goal for an educational institution, yet it is not an easy thing to do. Indeed, although there is no doubt that all universities and business schools aspire to see themselves in the likes of the Financial Times, the Wall Street Journal, and The Economist, it is also important to remember that although these publications have the highest overall readerships, it is just as valuable to gain coverage in the smaller, more specific publications.
Slightly less obvious media outlets that are more trade specific can be better targeted to your specific audience. Therefore, schools and universities should think deeply about who is going to be reading it and direct their media attention to a wide variety of outlets both big and small in order to meet their strategic goals.
Sometimes it's about ultimate impact. A single line of comment in a top-tier publication might seem the best way of promoting your school, but a whole article from a professor in Open Access Government or QS Top MBA can have a much greater impact in some respects.
Pitching research
Institutions may want to focus on raising the profile of specific academic research departments. However, pitching research can be difficult, and it is vital you get the angle right in order to gain the desired attention from journalists.
For example, your university might have an impressive bioscience or technology department which conducts amazing research; something you will certainly want the media and potential students to be aware of. In order to do this, it is crucial that you draft a short and snappy pitch to send to relevant media outlets.
An effective pitch can lead to the exposure of this research in the media either through articles published which feature the specific research, or indeed interviews with the academic who conducted the research. Research is incredibly interesting, but in order to show others how impactful it is, its all about getting that message across in an attention-grabbing way, and to the relevant journalists.
Building relationships with journalists
It's incredibly important to build long-lasting relationships with journalists in order to gain media coverage for your educational institution. This could be through phone calls, email, or indeed arranging international meetings for senior faculty (travel restrictions permitting).
However, there is the long-standing assumption that journalists tend to treat PRs with disdain. It is not always the case, but it's important to treat journalists with respect and with patience so you do not frustrate already very pressured people.
Journalists are very busy, and rejection follow-ups are not high on their priority list. The bad part about this is that some communications officers or PRs end up wasting their own time, while burning out a contact. One-way to help decrease this load is by understanding the journalists' interactions with their emails, and ensuring that you are targeting the right journalists and publications for the topic you wish to promote.
Invest time in connecting with the right people and focusing on building media relations. Also, use an email provider that lets you track opens, clicks, and replies so you can manage your follow ups wisely. It takes a while, but these relationships are worth it in the long-term for your institution, as well as the journalists.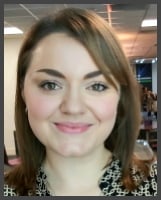 Author: Olivia Nieberg
Originally publish June 2017, updated July 2021