You have to believe in it yourself before you can convince other people of the power of PR and to become a PR champion.
And why wouldn't you?
Bill Gates has been quoted in countless articles, publications, blog posts, graphic pull-outs and across social media for saying:

And there is a very good reason for that - PR is the key communications medium because it has that third party credibility that any marketing or advertising, no matter how 'clever' or 'targeted' it may be, cannot provide.
PR has the ability to demonstrate the true excellence of your school.
Get your stakeholders on board
However, it is not enough just to convince yourself of the magic of PR. You need to get your stakeholders on board too.
If effective PR – or PR of any sort - is not happening within your institution, the key to getting your stakeholders' sign off is to show them what the competition are doing.
Analyse the competitors you are realistically up against, perhaps it is institutions that are in the same country as you, or that offer a similar course. A good way to find your key competitors is by looking at rankings.
See what they are doing and the sort of coverage they are achieving, present this to your stakeholders and explain what a disadvantage they are being put at by not doing the same themselves. Coverage can lead to increased applications from both international and national students, by bolstering the reputation of a school or showcasing some great faculty or alumni they have. Cold hard evidence is tough to argue with, especially when you know that your own school is capable of achieving the same thing.
How to become a PR champion
So, if both you and your stakeholders are in, what else do you need to do to become a PR champion?
Make sure you are engaging with the right people – the people who make it work, the people that will be quoted - senior management, the marketing community within your institution, and most importantly your faculty. And don't forget about your alumni. These people can provide great first-hand stories and experiences of your school, and they are not being paid to say any of it. Students are interested in hearing what other students have to say so that they know what to expect if they choose your school. To hear other students singing your praises can be the cherry on the cake for many.
It is one thing to engage with the right people but make sure they understand how to interact with the media too! Remember that anything that is said to a journalist can be printed, so making sure members or students of the school are prepped can be critical when providing comment or opinion.
Within business education and higher education PR, one of the most powerful things to publicise is the fantastic research that takes place within the institution. There is an enormous appetite for this type of content if you find the right place for it - there is only so much going to be written about trends in education but a good piece of research has endless potential.
It might seem tricky to know what research may be interesting and what research works. Really, all you have to consider is whether it is news-worthy, or whether it would make a good story. Would an audience be interested in reading about it? Or is it possible to spin your research into being an article that someone would be interested in reading? Understanding your audience and target market is critical here.
--
Research has the potential to get your institutions name into a highly-read or regarded publication such as the Financial Times or Forbes but it is also a great way of showing the standard of academic excellence the faculty at your school have. Research can be a great way to gain publicity for your school.
But to be a true PR champion you need to get all your key stakeholders on board to understand not just what PR can achieve, but what they are going to get out of it themselves. So, for example, by engaging in PR your academics are doing good work for the institution that pays their salaries, but at the same time they're achieving publicity for themselves and their own research, so it is of mutual benefit.
For more advice on how to be a PR champion, we have multiple free on-demand webinars and e-Books available to you.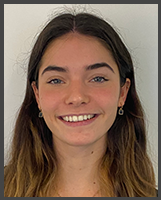 Author: Ariella Durban
Originally posted June 2017, updated December 2021