Today, master's degrees are surging in popularity, and the number of master's programmes on offer within business schools is growing every year, especially those taught in English.
Alongside the popular Master's in Management and the Master's in Finance, there are a growing number of business schools that have developed a wide variety of new programmes, including courses around sustainability, FinTech, luxury retail, and even wine and gastronomy – to name a few.
With the aim of preparing students with more specific skills and more targeted career opportunities, a master's can give students the opportunity to be taught by both faculty and relevant business professionals, whilst also offering students practical experience.
So, with the number of master's programmes being launched in business schools increasing rapidly across the world, it is important that you market them effectively in order to attract potential students and to share the unique aspects of your programmes – and there are a few ways in which you can do this.
Student stories give a relatable and personal perspective
One of the best ways to market master's programmes taught in English is by sharing student experiences with the media. Sharing student stories is a great way to highlight the best aspects of the programme, from a more relatable and personal perspective.
A great example of this is this article in QS Top Universities that shared the story of Rosa Duran - a Master's in Management graduate from Nyenrode Business University. The story talked about how she is a board member of Young and Bold foundation, a non-profit organisation that helps people from different organisations come together to solve social impact issues they care about, and how the skills she learnt on her MiM complements her work now as a humanitarian field worker on the Greek island of Lesbos.
Sharing inspirational stories like this is an extremely effective way of marketing master's programmes at your business school as they can show how these programmes can be applied to real life careers and situations, and students can share the true value of the skills they learnt.
Providing expert comment demonstrates a school's credibility
Another great way to market master's programmes at your business school is to offer expert opinion from members of faculty to journalists who are writing articles around topics relating to master's programmes. For example, in a recent article published in Business Because, Dean Timo Korkeamäki from Aalto University School of Business in Finland was able to give his insights about how long a master's programme should be, and the pros and cons of different course lengths.
By offering expert commentary from faculty, particularly the Dean, business schools can demonstrate how they are best equipped to welcome those students who wish to pursue a master's at their institution.
Press releases are an effective way in rendering attention for unique programmes
In some cases, master's programmes are so unique that the best way to market them is through producing and sending out a press release. Press releases are most effective when the content is particularly interesting, and will grab a journalist's attention quickly. So, if a master's programme at your school is new and exciting, it is a great idea to share information about the programme this way.
This was the case for POLIMI Graduate School of Management in Milan, where we sent out a press release to targeted education media about their brand new 'Chess & Corporate Strategy' programme. Launched in June 2021, and taught entirely in English, MIP recognised the true value of strategy involved in the game of chess, with this programme being aimed at business professionals and managers who want to improve their skills in strategic thinking and decision-making.
Sharing success is key as prospective students take note of rankings
Last but not least, a good way to market your master's programmes is by sharing their ranking success with the media. Prospective students take note of rankings, especially by the likes of the Financial Times, QS, and so on. If your school ranks highly in these respected rankings tables, sharing this with the media will re-enforce why your schools' master's programmes will bring most value to someone's professional and educational life.
An example of this is when we shared the news that ESCP Business School's had been ranked 4th worldwide in the QS Rankings 2021 for its Master's in Business Analytics. This ranking recognised the programmes international position, but also the technical and professional dimensions that help establish its cutting-edge reputation.
Sharing exceptional success in rankings is something to be proud of, and could attract future cohorts of students who also want to be part of a successful academic community.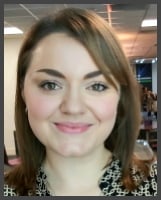 Author: Olivia Nieberg